Over 10 new businesses joined the Chamber on April 10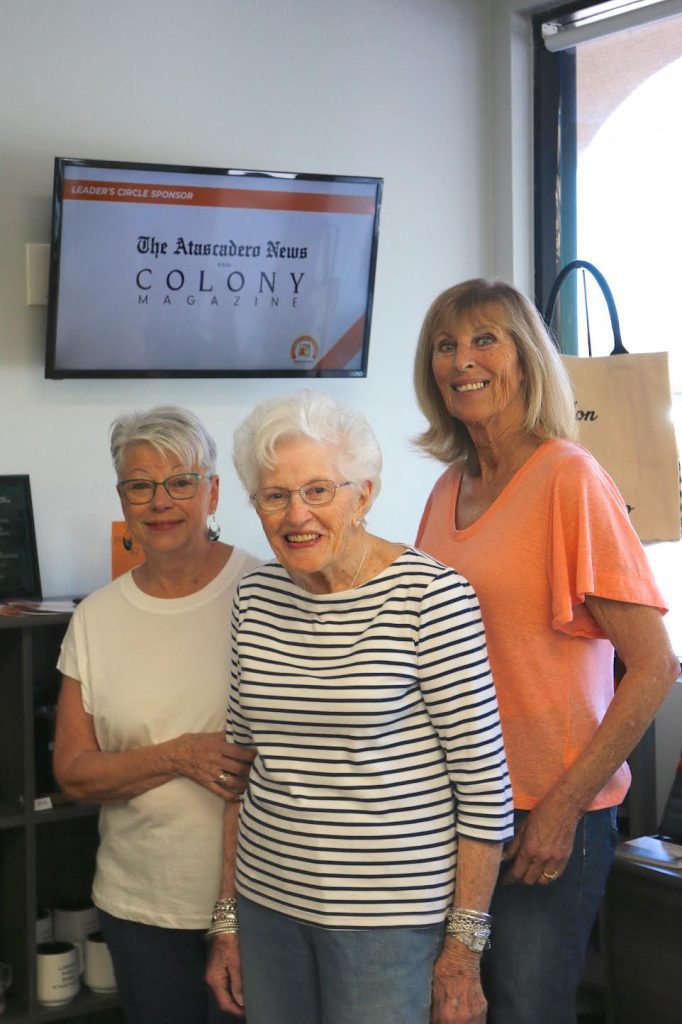 ATASCADERO — The Atascadero Chamber of Commerce has been a driving force in the community since 1923. On Monday, April 10, from 9 a.m. to 5 p.m., the Atascadero Chamber of Commerce held a celebration on the 100th day of the year to highlight their 100 years in Atascadero. Over 24 community members and business owners walked through the door to help celebrate the day.
"I always love how my kids celebrate 100 days of elementary school, and I thought it would be fun to do something similar here," stated the Chamber's CEO and President Josh Cross.
The day's festivities included perks for business owners who were not yet a part of the Chamber. New members who joined on the 10th got a full annual membership for $100 off. This brought in 11 new members, including:
advertisement

805 Selfie Booth
A-Town Labs
Adam Stirling Professional Law Group
Aflac
Another Rick Evans Photography
Barley and Boar
Cornerstone Mortgage
glasshead studio
Oak Pit Catering
Upscale Resale
Vy Pierce
"I want to be a part of the Atascadero Chamber of Commerce organization because of the impact they make in our community as well as our youth," said Vy Pierce when she signed up. "The work that they do is so impactful and makes such a difference. I want to belong."
There was also a celebratory cake from the local Vons with the Atascadero Chamber of Commerce logo for everyone to share while celebrating the Chamber's work with local businesses over the last 100 years.
"It's really an honor to be part of something that has been built by the business community over the years," Cross added. "Hundreds of business leaders have volunteered to make the Chamber into the organization that it is today."
The 100-Year Celebration will continue with the Chamber's Annual Awards Dinner and Gala on Saturday, April 22, at the Pavilion on the Lake. This year's theme will be "Past, Present, and Forward" and will honor some of Atascadero's finest.
Cross added that they are also planning on continuing the party in the fall by burying a time capsule and asking businesses in the community to include their business cards and other fun items from 2023.
Feature Image: (From left) Karina Velazquez (Membership Services & Outreach Coordinator), Gloria Balderas (Workplace Development Coordinator), April MacLean (Administrative Assistant), Julie Matthews (Director of Membership), Logan Zook (Marketing Assistant), Jose Guadarrama (Digital Marketing Specialist), Josh Cross (President and CEO), and Michaela Haniger (Operations Manager) celebrate the 100th year of the Atascadero Chamber of Commerce. Photo by Dawn Smith, Atascadero Chamber of Commerce Director of Communications.