Awards bring together Atascadero's best and brightest to celebrate community spirit and service
By Christianna Marks and Camille DeVaul 
Over the years, the awards presented by the Atascadero Chamber of Commerce included the highly coveted Atascadero Citizen of the Year award, which recognizes an individual who has demonstrated exceptional leadership, civic engagement, and dedication to the community. The Lifetime Achievement award was given to an individual who has made significant contributions to the community over a lifetime, while the Woman of Influence award recognized a female leader who has had a significant impact on Atascadero.
In addition, the Community Organization of the Year award was presented to a nonprofit organization that has made a significant impact on the community, and the Business of the Year award recognized a local business that has demonstrated outstanding performance, growth, and community involvement.
This year's award recipients, who represent a diverse range of individuals and organizations, have all made extraordinary contributions to improve the quality of life in Atascadero, making it a better place to live, work, and play. We are honored to partner with the Atascadero Chamber of Commerce to announce this year's winners and celebrate their outstanding achievements.
Atascadero's Citizen of the Year: Mike Zappas
The 2023 Citizen of the Year honor goes to Atascadero's very own renaissance man, Mike Zappas.
Zappas has had a hand in developing Atascadero for the last 30 years, including downtown's most recent addition La Plaza. He said that the building complex over the last five years was a collaboration between a large group of people, including his family, who wanted to maintain the historical integrity of Atascadero. A fact that can be seen on a daily basis while driving through town.
"We had over 100 sub-contractors working on this project [La Plaza]. So people are giving me the credit, but really it was those subs and the talented architects and architectural historians that we had," said Zappas. "They really were the ones that came up with all the great ideas."
With a degree in biology, Zappas is also very proud of the work he did while developing Hidden Oaks. There he was able to build around the 215 beautiful (mostly blue) live oak trees on the property. The National Arbor Foundation recognized Zappas and his company, Z Villages Management and Development, for leaving the oaks intact while the building of the apartments took place.
Though Zappas grew up in his dad's newspaper office in Torrance, California, he's become a familiar face in the community since his arrival on the Central Coast in 1991. He said that the people and the natural beauty of the area made him fall in love with the North County.
"That's where I spent my youth delivering papers, and my dad, as I got older and through into college he, started moving into real estate development and management. Primarily management," Zappas said. "So I grew up managing apartments and retail, and then my career took a jog. I was managing our shopping center there for my dad and then went into health clubs, and then I ended up here after I got involved with 18 different businesses."
Zappas and his wife Peg have lived in the exact same house since they first arrived in Atascadero, and it was there that they raised their four children together. He teamed up with his daughter, Zoe, to restart the Equality Mural Project, which adds its own flair to Atascadero's vibrant downtown. He added that everything that he has done in Atascadero has been a family effort, and that his three sons have also helped build up the community through their own work.
"People stop me all the time and tell me they're really excited about Atascadero now. And that's what we wanted. We wanted to be agents of change here. We wanted to bring a new vibe to Atascadero, and I think it's starting to take hold, and it's not just us now," Zappas stated.
Zappas added that in all the time he's been developing in Atascadero, he's fallen in love with its unique history as an artist colony and enjoyed his time researching the old La Plaza on Traffic Way.
"The main thing is how special Atascadero is, and I don't know still if people really understand how special it is," Zappas added.
See feature photo of Zappas in front of the La Plaza. Photo by Rick Evans
Atascadero Chamber of Commerce Honors Larry Wysong with the Lifetime Achievement Award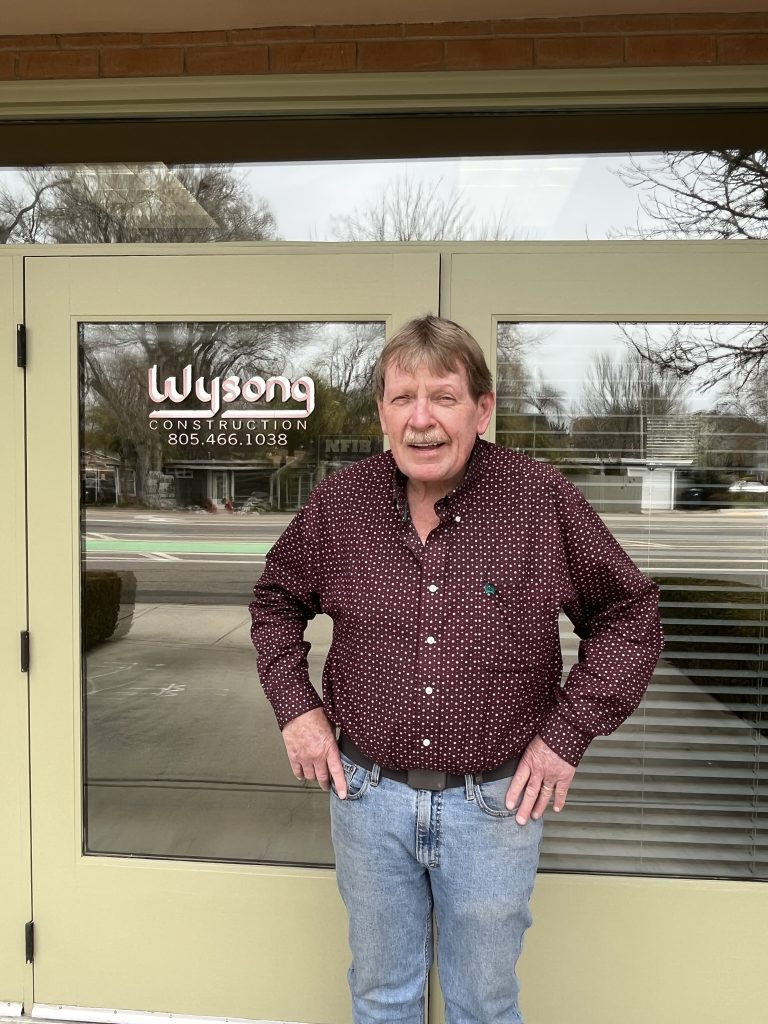 Larry Wysong, the owner and founder of Wysong Construction, has been awarded the Lifetime Achievement Award by the Atascadero Chamber of Commerce. This award, which had been on hiatus since 2019, recognizes individuals who have made significant and lasting contributions to the community over the course of their lifetime.
For the last 38 years, Wysong and his construction company have built and worked on Central Coast school campuses all over San Luis Obispo County, including Atascadero's.
"It's great. It's wonderful. I've gotten quite a few awards from the Chamber — Business Person of the Year and all those neat things. I'm honored to have it. It's great," Wysong said on being honored with the Lifetime Achievement award.
Wysong was born and raised in Utah by a single mother in a houseful of sisters before he ended up moving to Atascadero. Work originally brought him to the area for a construction job building The Apple Farm in San Luis Obispo for Big Boy Restaurants. Soon after, the company started having financial difficulties and left Wysong unemployed, but that wouldn't last for long.
"I decided to stay here, so I just started bidding on school [construction] work on a very small scale. I'm still doing it," Wysong stated.
Since then, Wysong Construction has done work for San Luis Coastal District, Paso Robles School District, Atascadero School District, Templeton School District, Cuesta College, Cal Poly, San Miguel, and many more. He even put the new foundation under City Hall during its rebuild as well as building the Atascadero Police Station. Currently, Wysong is building the new, much-awaited swimming pool at Atascadero High School.
Wysong is also a commercial property owner in Atascadero and even owns the building that houses the Wysong Construction offices and headquarters.
"I've tried to contribute a lot to the community, and that's been important to me," Wysong added. "I feel like I'm a part of Atascadero, and I've created jobs here and stuff here, and I've built a lot of things here."
Kyla Skinner is Atascadero's Woman of Influence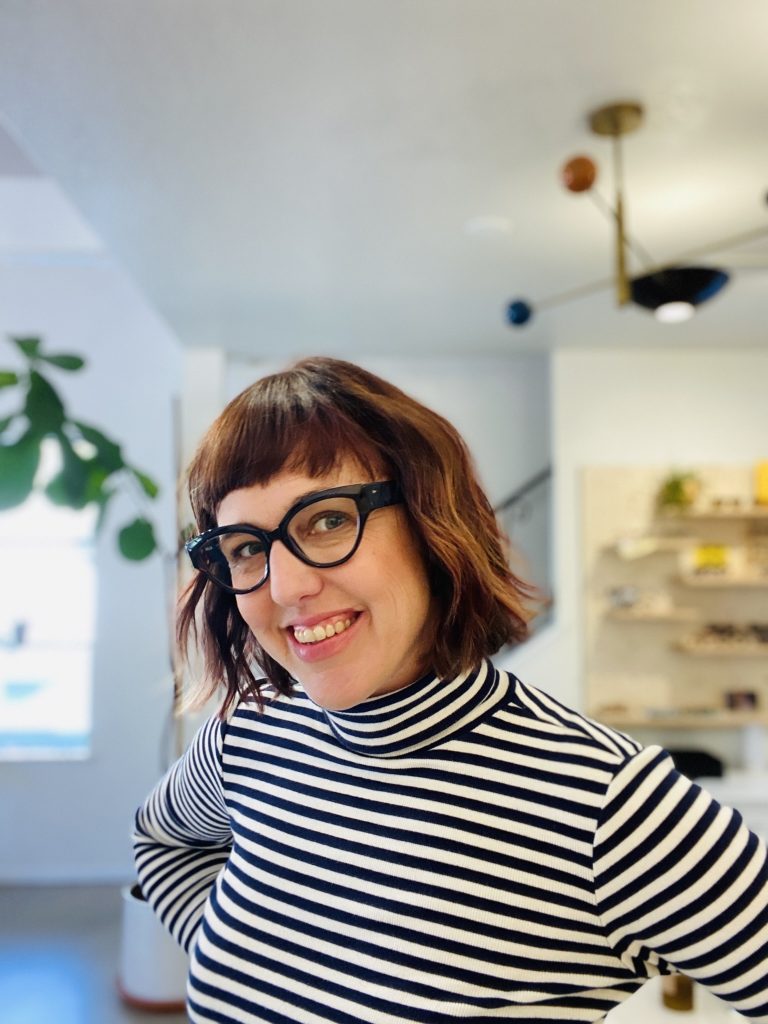 Specs by Kyla owner Kyla Skinner has been honored by the Atascadero Chamber of Commerce as 2023's Woman of Influence for all the ways she shares her heart with the city.
"I had a client walk in while I was on the phone [with the Chamber], and I was in shock, and I didn't know whether I wanted to laugh, cry, or dance all at the same time," Skinner said on being notified of the award.
Skinner, a native of the North County who grew up in Templeton, made her return back to the area in 2010 and, in July of 2021, opened up her much-beloved eye-glasses confectionary shop, Specs by Kyla. Skinner opened the shop using inheritance money from her birth mother, who she didn't know until closer to her death in 2019.
Skinner isn't only influencing Atascadero with her training in the optical field and pairing the perfect frame with residents' faces, but she's also been giving back to the community in other ways. In December, she raised over $1,500 for Seneca Family of Agencies and continually works with the Chamber to better the businesses of Atascadero.
"I just knew in starting this business, because I was given so much by my birth mom, I knew I wanted to give back to the community," Skinner added. "I just know that we're all stronger together, too, as a community. I can't do this by myself. I can't be in the desert somewhere and have a successful business. We all are collaborative. Seeing really cool businesses working hard to make it [Atascadero] a better place that gave me the confidence, like, 'OK, this is really morphing into something super cool, and I want to jump on this bandwagon.'"
Not only has she given back to the community in significant ways, but Skinner has also worked with many local artists since opening and even features some of their work in her shop to help promote them to anyone who comes into her store.
Community Organization of the Year Goes to LIGHTHOUSE Atascadero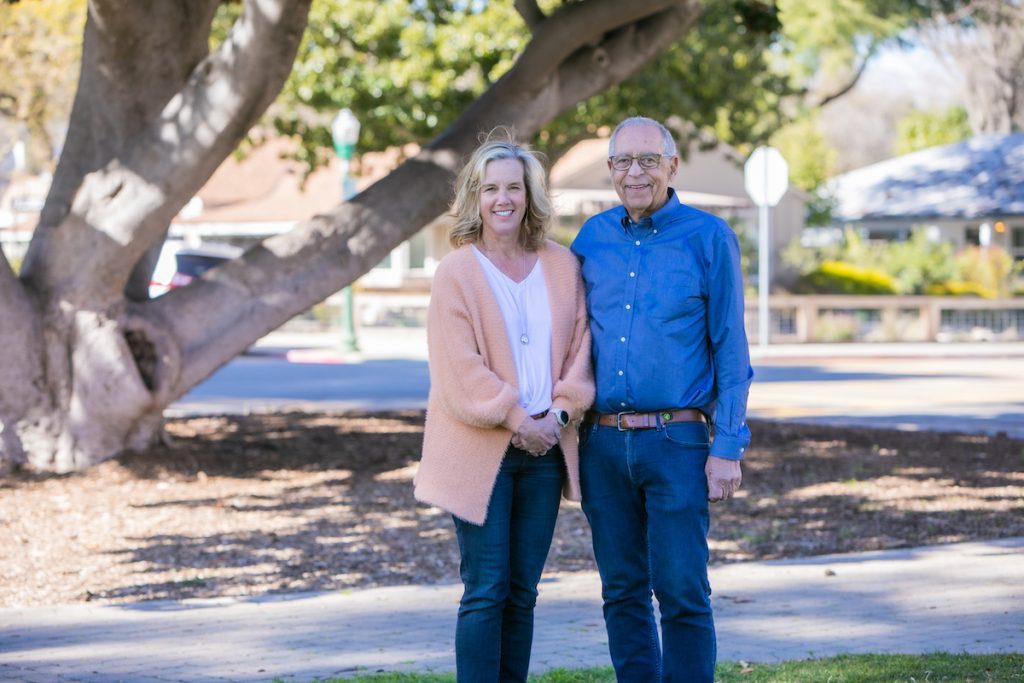 LIGHTHOUSE Atascadero has been named Community Organization of the Year by the Atascadero Chamber of Commerce. LIGHTHOUSE is a locally established grassroots organization unique to the area that started in 2011. It offers the community valuable drug education, prevention, and intervention services.
"I think it [the award] is a reminder to us of our motto; it's kind of an unofficial thing, but it's 'We Not Me.' LIGHTHOUSE is the 'we' of Atascadero," LIGHTHOUSE Executive Director Donn Clickard shared.
LIGHTHOUSE was born out of a community need in 2011 when four of Atascadero's young adults passed away from their drug use. The tragedy of their passing made it evident that something needed to be done. LIGHTHOUSE started as a single program featuring counseling for people struggling with substance and drug abuse at Del Rio Continuation High School. Now it has close to 10 programs and countless ways they interact with the community.
"Now so much of what we do, not all of it, is the prevention and the healthy activities and the good mentors and people in the kid's lives," said LIGHTHOUSE Chairperson Lori Bagby, who lost her son to drug use.
The organization also helps spread drug awareness and aids the community in prevention, intervention, and education about drugs and drug use through Reality Tour, which they team up with once a year. They also reach out to the community with fun events to keep the youth of Atascadero busy with healthy activities.
Clickard added that constructive use of leisure time and productive things to do leave less time for our youth to have time to participate in drug use, which is why they also started LIGHTHOUSE Coffee Company, which is run completely by local students, as well as many other programs.
"It isn't about any one of us; it's about all of us; it's about a whole town," stated Clickard.
North County Restaurant Group Named Atascadero Business of the Year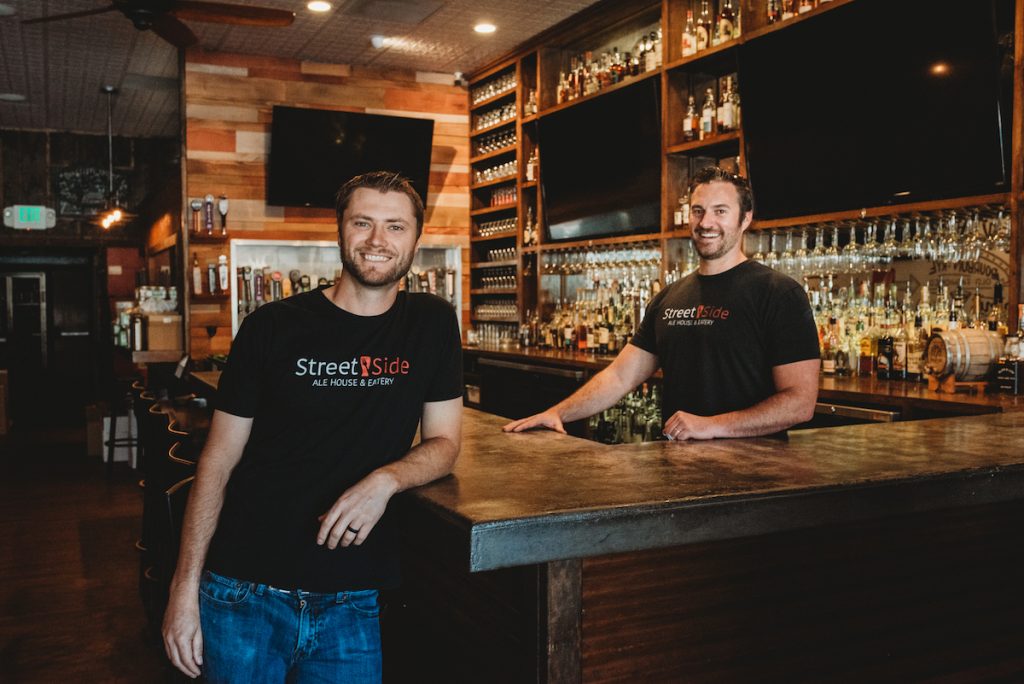 The North County Restaurant Group has been honored as the 2022 Business of the Year by the Atascadero Chamber of Commerce. What started as a senior project and dream between friends has now turned into a full-fledged business with restaurants spreading from Paso Robles to Atascadero.
"I'm honored, there are so many great businesses in our little town, and I'm just happy to be a part of it. It does feel really good to be recognized," said Eric Peterson, the owner of the North County Restaurant Group, on being recognized by the chamber.
Growing up in Atascadero, Peterson got his start in the restaurant business at an early age, washing dishes and bussing tables at his grandmother Bonnie Peterson's restaurants — Country Touch Cafe, Touch of Paso Cafe, and Touch of Mexico.
"My grandma had a big influence [on me] working for her, and then actually running AJ Spurs is where I really learned," Peterson says of his start in the industry.
AJ Spurs was where the 18-year-old Peterson met his friend and future business partner Trevor LaSalle. While working at AJ Spurs, Peterson attended Cuesta College and then Cal Poly. All the while, he and LaSalle plotted to open their first restaurant.
Guest House Grill finally came into the scene in 2018. At the time, Peterson says there wasn't much in Atascadero restaurant-wise and the opportunity seemed to be just right for him and Trevor. Peterson's aunt was ready to move on from her Mexican restaurant she had open in the Guest House space, leaving Peterson and LaSalle just needing to take over the space and purchase her leftover equipment.
Peterson is now a proud owner of seven restaurants across North County and is proud to be able to give back to the community that gave him his start.
"It's been a really great feeling to give back to the community when we can. When you first start out, especially in the restaurant business, it is a real struggle with little to no profits. It took a long time to get the company to a state where we could afford to start doing our part to help the community. It was a long, difficult road and still a struggle at times, but it's all worth it now."
Be sure to read the full articles in the April issue of Atascadero News Magazine.