Second-grader Leland Wolfe wanted to help people without homes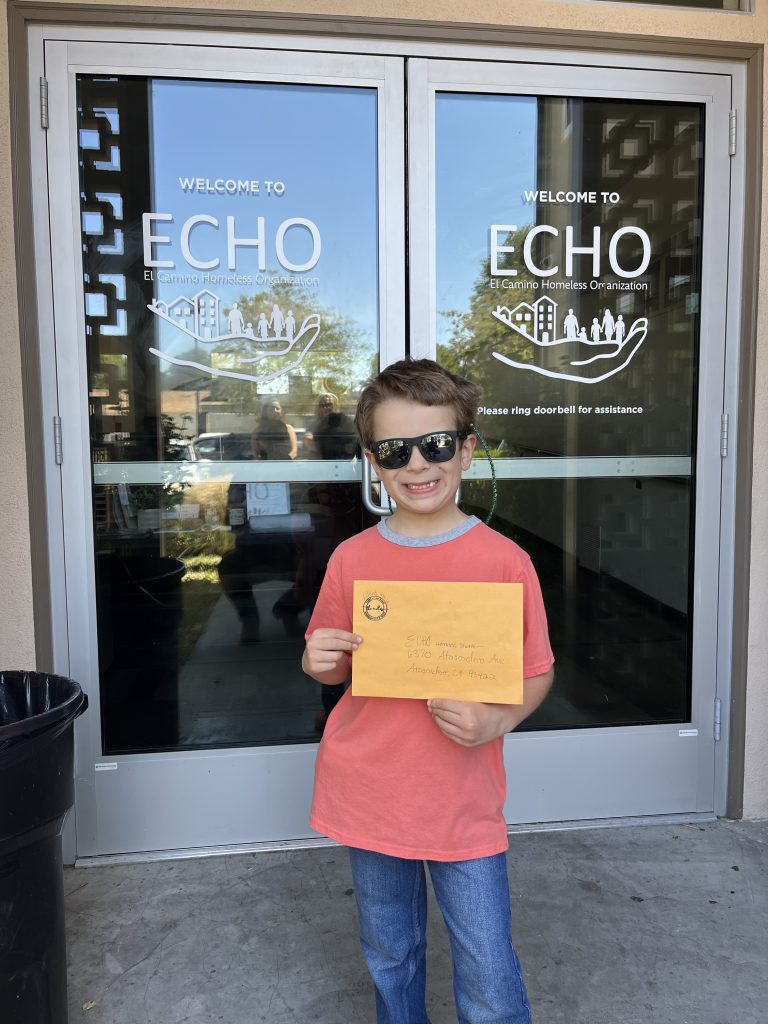 ATASCADERO — Second-grader Leland Wolfe just became a philanthropist. Wolfe is a recent graduate of the Atascadero Chamber of Commerce's inaugural Junior CEO program, which taught the basics of business to 56 elementary and junior high students. His business was Good Photos, and he provided instant photos for his customers. Hired by the Chamber to photograph the 100th Anniversary Gala and Awards dinner last month, Leland decided to donate his proceeds to El Camino Homeless Organization (ECHO).
"The Chamber invited me to photograph their Gala last weekend, and I earned $400, I can help people," wrote Wolfe in a letter included with his donation. "You see, I have two homes (my mom's and dad's), and I want to help people without any home."
"We are so impressed with Leland for seeing why a home is so important," said Wendy Lewis, CEO and executive director of ECHO. "We just want to thank Leland for supporting our mission and inspiring others to do the same."
advertisement

Working out of two campuses in Atascadero and Paso Robles, ECHO is able to offer 110 shelter beds for both families and individuals. The organization offers a range of services from a 90-day residential shelter programs, community outreach, individualized case management, housing plans, on-site community resources, children's programs, and more. This year to date, ECHO has been able to support over 60 individuals and families get back into stable housing in our community. To learn more about ECHO or to donate visit echoshelter.org/.
The Junior CEO program will return in 2024 with virtual workshops, including business fundamentals, cost models, safety/food preparation, marketing, customer service, and money management. Information can be found at atascaderochamber.org.
According to Josh Cross, Chamber president and CEO who led each virtual workshop, "It's been a highlight of my year to teach these young entrepreneurs the basics of business. They all worked hard and Leland is an exceptional photographer. I'm delighted that he chose to give back to his community."
Leland Pix.jpg