By Josh Cross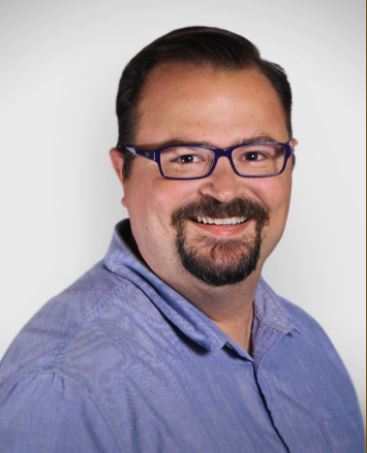 Get ready to raise your glass – the Atascadero Wine Fest, also known as the Atascadero Lakeside Wine Festival, is here! The team and I are thrilled to bring you some of the best wines from the Central Coast for the 26th Atascadero Wine Fest on June 24 from 4 to 8 p.m. Relax with family and friends by a glistening lake while listening to toe-tapping live music and enjoying unlimited tastes of over 100 premier wines from 50+ vendors. Tickets are $90, and some proceeds help support our local Charles Paddock Zoo atascaderolakesidewinefestival.simpletix.com.
This annual event celebrates great wine, music, food, and art, all set against the backdrop of the beautiful Atascadero Lakeside location. There's no better place for it! This year, the Atascadero Wine Fest promises to be bigger and better than ever. Attendees will have unlimited tastings, so you can try as many wines as you want and get to know the incredible local wines that we have right here in our backyard.
advertisement

The event also features live music and other WOW factor activities, making it a truly spectacular experience. So bring your own blankets and low-back chairs, and relax in the sun-kissed location, sipping on your favorite wine while enjoying the sights and sounds of the festival.
One of the most exciting features of this year's Atascadero Wine Fest is the "roar-and-pour" experience, where attendees can taste wines within the Charles Paddock Zoo, the only zoo on the Central Coast. This unique experience allows attendees to get up close and personal with the zoo animals while enjoying some of the finest wines from the region.
The Atascadero Wine Fest has always had a big heart for our incredible community. This is why, every year, a portion of the event's proceeds will go towards benefiting the Charles Paddock Zoo and other community organizations and events. So not only will you be enjoying some of the best wines the Central Coast has to offer, but your ticket will help us give back to the community.
So, as the Atascadero Wine Festival prepares for 2023, I can promise that it's keeping to its community heart. Whether you're a local or a visitor, you can expect to experience more of Atascadero and the Central Coast than ever before. There are plenty of wineries, breweries, cideries, distilleries, and more to enjoy, creating an unforgettable summer experience!
April New Chamber Members
7 Points​
7points.biz
A & W Ellis, LLC (Ice & Water)
(805) 400-0644
Adams Stirling Professional Law Corporation​
adamsstirling.com
Aflac Insurance Services​
aflac.com
Another Rick Evans Photo​
anotherrickevansphoto.smugmug.com
Atascadero Professional Firefighters Association​
(805) 295-9925
ATown Labs​
atownlabs.com
Barley & Boar​
barleyandboar.com
De'Tente Winery​
detentewines.com
Glasshead Studio​
glassheadstudio.com
Golden Hills Bookkeeping​
goldenhillscorp.com
Gracious Beauty​
heathermarie.greencompassingglobal.com
Oak Pit Catering​
oakpitcatering.com
Peak Impression​
peakimpression.com
Stephanie Villanueva, Realtor​
my805house.com
The Pottery​
thepotteryatascadero.com
Upscale Resale​
upscaleresaleconsignment.com
Vy Pierce​
(805) 464-3410
June Events & Programs:
Atascadero Wine Fest
June 24 | 4 to 8 p.m.
Venue: Atascadero Lake Park | 9305 Pismo Avenue, Atascadero
The Atascadero Wine Fest experience showcases premier wines from the Central Coast! Now celebrating its 26th year, you'll be able to try over 100 wines from more than 50 wineries, breweries, food purveyors, and art exhibitors. Sip and relax at this sun-kissed, lakeside location.
Attendees receive unlimited tastings, and you can bring a blanket and a low-back chair to enjoy the afternoon. Live music and other WOW factor activities will fill the park for a spectacular WineFest experience. Check out the "roar-and-pour" experience, where you can get up close and personal with zoo animals as you taste wines within the Charles Paddock Zoo.
A portion of event proceeds will help benefit the Charles Paddock Zoo.
2023 – Atascadero Lakeside Wine Passport
Good for all of 2023! For only $75, you can enjoy complimentary tastings, one per location, at 53 wineries, breweries, distilleries, cideries, olive oil tastings, and more. You will also receive complimentary corkage fees at participating restaurants and discounts on local hotel stays. In addition, a portion of the proceeds will help support the Atascadero Charles Paddock Zoo.
Purchase your passport at atascaderochamber.org/wine-passport or by contacting the Atascadero Chamber of Commerce at (805) 466-2044.
Chamber Mixer – Portola Inn
June 22 | 5:30 to 7:30 p.m.
Save the date, and join us for our June Chamber Mixer at Portola Inn. This mixer will be cohosted by the Atascadero Kiwanis Club. Join us and get to know local business professionals and our amazing community. Explore new businesses in OUR community with Member Alley while enjoying complimentary drinks and bites.
Tickets for the mixer are free for Members and $10 for Non-Members; registration is encouraged to assist with food and beverage planning purposes. Even if you cannot register ahead of time, we still happily welcome your attendance!
Register at atascaderochamber.org.
ATASCADERO NEWS MAGAZINE
Copies of Atascadero News Magazine are directly delivered to 11,500 readers in zip codes 93422, 93432, and 93453 and 1,500 dropped with support from advertisers and subscribers. Together, we are Making Communities Better Through Print.™
To subscribe or advertise, click here.