By Josh Cross, Atascadero Chamber CEO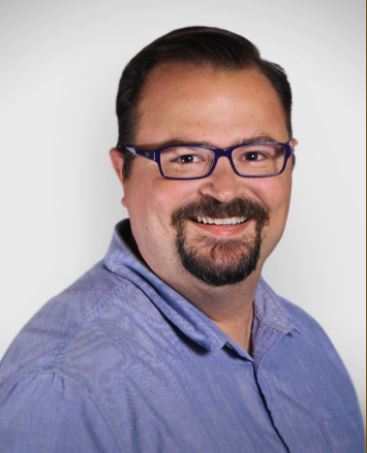 Having a website for your business is one of the most important tools you can have in your toolkit to ensure your business's success. A website can drive online sales and increase customer awareness of your business, leading to greater foot traffic in your store or online bookings. It's an essential component to having a thriving business in 2023. That's why our Chamber team has launched the Get Your Business Online! program. 
The Chamber's Program Specialist, Jose Guadarrama, is the point of contact for this effort. The goal is to help 200 small businesses in north county get online with successful websites that help drive sales and increase exposure so they can thrive for years to come!
advertisement

How does the Get Your Business Online! program work? Our Program Specialist, Jose Gaudarrama, will visit and reach out to local businesses in Atascadero, Paso Robles, and Templeton that don't have a website. He'll work closely with these small businesses to learn why they don't have a website and then help them create one. Each website will have a home section, list of products/services/menu, contain an "about" section, and a way for customers to contact the business.
However, the program doesn't stop there. Participating businesses will also receive training on how to edit and add more to their website to keep it updated in the future. This gives local small businesses the tools and the information they need for continued online success!
The Chamber team is ready to help OUR local businesses succeed online! If you'd like to join the Get Your Business Online Initiative, fill out the sign-up form at forms.gle/EbSFvC8K5HsTWQn79. If you have additional questions about the initiative, please contact Jose Guadarrama at Jose@atascaderochamber.org or call (815) 533-6011.
February New Chamber Members
Adaptive Innovations Inc
adaptive-innovations.com
Adelina Acupuncture
adelinaacupuncture.com
Amy & Jaime's Place
amyandjaimesplace.com
Bemer Group, Tricia Williams
triciawilliams.bemergroup.com
County of San Luis Obispo Workforce Development Board
SLOworkforce.com
Full Career Consulting
(805) 806-6546
KASE Real Estate
kaserealestate.com/central-coast
Lonely Oak Arts
lonelyoakarts.com
Pedro's Mexican Restaurant
pedrosatascadero.com
Pizza Express
atownpizzaexpress.com
Sharon's Quickbooks Bookkeeping Service
The Real McCoy Barbershop
(805) 464-2983
Two Nights Insurance Services, LTD
twoknightsins.com/
May Events & Programs
Atascadero Lakeside Wine Passport
Good for all of 2023! For only $75, you can enjoy complimentary tastings, one per location, at 53 wineries, breweries, distilleries, cideries, olive oil tastings, and more. You will also receive complimentary corkage fees at participating restaurants and discounts on local hotel stays. In addition, a portion of the proceeds will help support the Atascadero Charles Paddock Zoo.
Purchase your passport at atascaderochamber.org/wine-passport or by contacting the Atascadero Chamber of Commerce at (805) 466-2044.
$5 Fridays @ Bridgeworks Coworking
Entrepreneurs, remote workers, traveling employees, and small/online businesses — this program is for you! From March 3 until the end of May, pay only $5 every Friday for an unreserved desk at Bridgeworks Coworking from 8:30 a.m. to 5:30 p.m. *Limited to the first 25 people who register each week.
Register at atascaderochamber.org/5-fridays-at-bridgeworks/.
Sip & Shop
May 5, 2023 | 5:30 to 8 p.m. | Downtown Atascadero
Cheers to the spring and the sunshine! Enjoy wine, beer, cider, and more tastings and treats from 15+ downtown Atascadero businesses during our May and special Cinco de Mayo Sip & Shop! Bring your friends, family, or date and enjoy the fun on May 5. Early bird tickets are $20 and are available through April 28. From April 29 – May 4, General Admission tickets are $25, and then on the day of the event, they are $30. Every ticket comes with a complimentary wine glass. Online ticket sales close at noon on May 5. A limited number of tickets will be available to purchase in person at the event. Go to the booth in front of Atascadero City Hall or the Central Coast Distillery on the evening of the event to claim your wine glass and wristband for the tastings.
Your ticket comes with:
A wine glass
Wine, beer, coffee, and cider tastings from 15+ businesses
Complimentary tours of City Hall
Chamber Mixer @ Atrium Mercantile
May 18, 2023 | 5:30 to 7:30 p.m. | Atrium Mercantile
Save the date, and join us for our May Chamber Mixer at the Atrium Mercantile. Join us and get to know local business professionals and our amazing community. Explore new businesses in our community with Member Alley while enjoying complimentary drinks and bites. Tickets for the mixer are free for Members and $10 for Non-Members; registration is encouraged to assist with food and beverage planning purposes. Even if you cannot register ahead of time, we still happily welcome your attendance. Register at atascaderochamber.org.
ATASCADERO NEWS MAGAZINE
Copies of Atascadero News Magazine are directly delivered to 11,500 readers in zip codes 93422, 93432, and 93453 and 1,500 dropped with support from advertisers and subscribers. Together, we are Making Communities Better Through Print.™
To subscribe or advertise, click here.