If you've never been involved with nonprofit organizations, I can tell you that they are just like a business. They have clients or customers if you will. They have a "cause" instead of a product, but they still must "sell" their service. And to run their business, they must have an income. Of course, that income is derived from donations, grants, and fundraisers.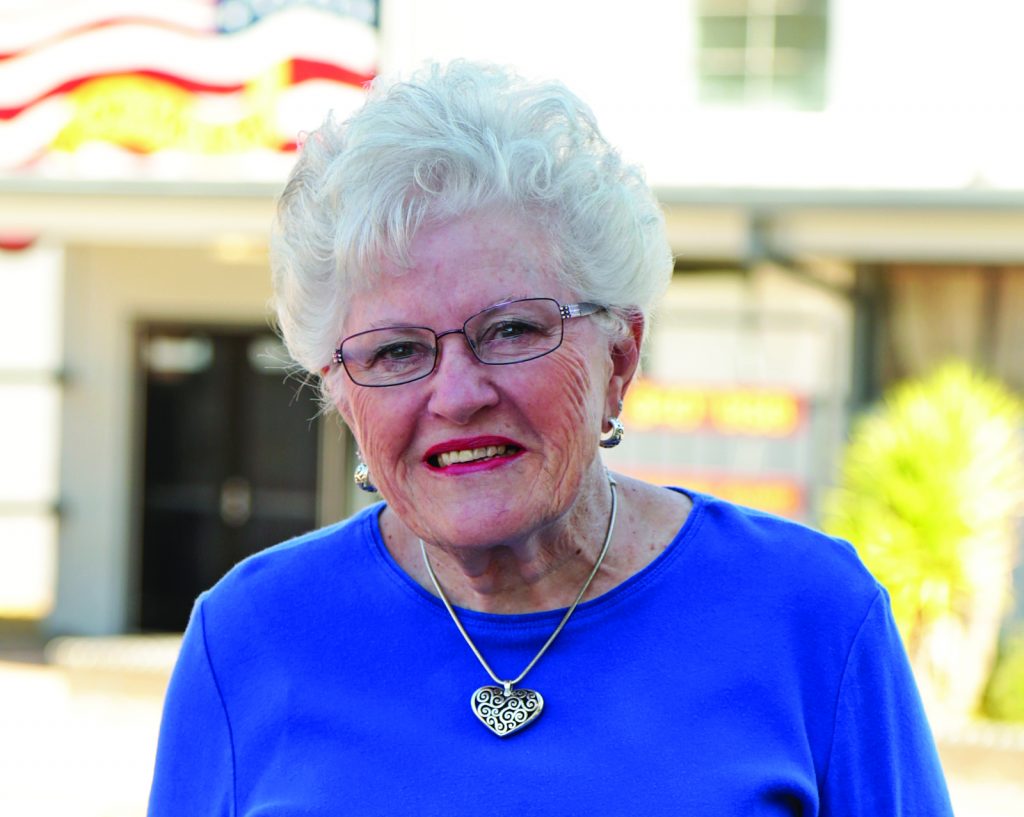 Sadly, our nonprofit world was harshly affected by the pandemic, just like so many of our local businesses, and we are all looking for creative ways to make money. Almost every day, I receive a request in the mail for a donation from a worthy cause.
One such organization is ECHO, whose Mission is: "To empower people in San Luis Obispo County to make a positive change by providing food, shelter, and supportive services."
Now more than ever, ECHO needs our help. According to its report, there is an increased number of homeless individuals and families and therefore increased needs by that population. The latest information published this month shows SLO County's homeless count is up by 32% since its last census in 2017.
advertisement

You may have heard on the local news, that ECHO has received approval to expand to a 24-hour, 7-day-a-week facility and add 10 additional beds to meet this increase. The increase in hours will provide residents access to resources to find jobs and search for housing during daytime hours. The extra beds will increase occupancy to 60 and provide more housing for families and the medically fragile homeless population.
In a conversation with Wendy Lewis, president and CEO of ECHO, she stated that they have also seen an increase in their food program, which provides a nightly meal for the homeless, whether they are in the shelter or not.
For more information and to learn how to volunteer or provide other support, visit echoshelter.org or call 805-462-FOOD (3663).
Summer begins on Saturday, followed by Father's Day on Sunday. In honor of both events, here's a recipe for an icebox pie or refrigerator casserole, as it may be known by some bakers. No matter the name, it is a simple, sweet dessert, and perfect on warm summer nights.
Lemon-Buttermilk Icebox Pie
Ingredients:
1 (14-oz.) can sweeten condensed milk
1 Tbsp. loosely packed lemon zest
½ cup fresh lemon juice
3 large egg yolks
¼ cup buttermilk
Graham Cracker Crust, baked
Vegetable cooking spray
Directions:
Preheat oven to 325 degrees. Whisk together first 3 ingredients in a bowl. Beat egg yolks with a handheld mixer in a medium bowl at high speed 4 to 5 minutes or until yolks become pale and ribbons form on surface of mixture when the beater is lifted. Gradually whisk in sweetened condensed milk mixture and whisk until thoroughly combined; whisk in buttermilk. Pour mixture into prepared crust. Bake at 325 degrees for 20 to 25 minutes or until set around edges. (Pie will be slightly jiggly). Cool on a wire rack for 1 hour. Cover pie with lightly greased (with cooking spray) plastic wrap, and freeze 4 to 6 hours.
Here's a recipe for Crumb Crust with variations that you will want to keep handy for icebox pies.
Crumb Crust
Ingredients:
1 ½ cups crushed cookies or crackers, such as: vanilla wafers, graham crackers, gingersnaps, saltine crackers, or round buttery crackers.
¼ cup of sugar
1 tsp. kosher salt (omit when using buttery crackers or saltines)
6 Tbsp. butter, melted
Vegetable cooking spray
Directions:
Process crushed cookies or crackers, sugar, and (if used) salt in a food processor or until finely crushed and well combined. Add melted butter and process until thoroughly combined. Press on the bottom, up sides, and onto the lip of a lightly greased (with cooking spray) 9-inch regular pie plate or 9-inch deep-dish pie plate. Freeze 30 minutes to 1 hour or while preparing fillings.
Note: For baked piecrusts, preheat oven to 325 degrees. Bake crust 8 to 10 minutes or until lightly browned. Be creative with toppings. Use flavored whipped cream, fresh fruit, or jam. Use your imagination.
Enjoy Summer. Happy Father's Day.
Cheers!