If you like to play Bunco, you won't want to miss Quota of Atascadero's Halloween Booo-unco Bash fundraiser, on Thursday, Oct. 26, 6 p.m., at Kiwanis Hall 7848 Pismo Avenue. Tickets are $20 per person and include food and beverages. You will also have an opportunity to participate in a raffle for some very special gifts. There will be cash prizes for Bunco winners at the end of the evening. Costumes are encouraged, so come and have a fun celebration of Halloween. For tickets contact Sylvia at (805) 237-7326.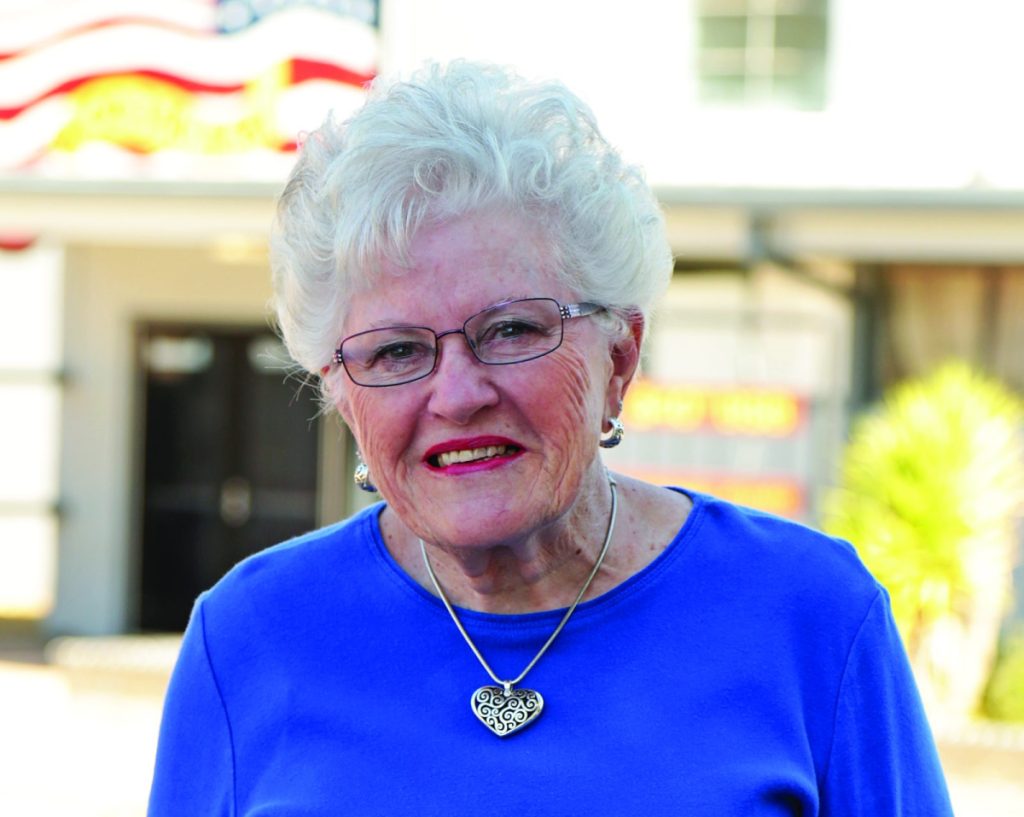 On Monday, Oct. 23, don't miss our Assistance League Thrift Store's Holiday Extravaganza. We've stored beautiful Christmas items donated all year by our generous supporters and now they will be displayed making the store a Winter Wonderland. The items will have our usual thrift store prices, making it well worth your time and effort to join us at the Extravaganza.
Our Assistance League Thrift Store is located at 667 A Marsh Street, San Luis Obispo and is a key source of funding for our philanthropic program, Operation School Bell. The Extravaganza hours are 10 a.m. to 5 p.m.
Believe me, you will not be disappointed, and just think, you can start your holiday shopping early, save money, and help clothe kids for school through Operation School Bell. It's a win-win situation.
One of my Quota of Atascadero friends, Myrna Wood, knew that I was looking for some good gluten-free recipes. She recently sent the following recipe for Clam Chowder, indicating that it is really delicious — see if you agree. Neither one of us can explain the name.
New England Oregon Clam Chowder
Myrna Wood, Atascadero
Ingredients:
1/2 pound bacon, chopped
1 medium onion, chopped
4 celery ribs, chopped
2 tablespoons gluten-free flour mix (such as Trader Joe's gluten-free flour mix)
4 large or 5 medium potatoes, diced
2 tablespoons butter
8 ounces clam juice (1 bottle)
2-3 (6 ounce) cans of chopped clams
3 cups milk (any %)
1 cup heavy cream
1/2 teaspoon thyme
2-4 tablespoons gluten-free flour mix or cornstarch to thicken as needed
Salt and pepper to taste (about 1-1/2 teaspoons of each)
Directions:
In a large stock pot cook bacon over medium heat until crispy. Remove the bacon and set aside. Drain all but 1 tablespoon of bacon drippings out of the pot. Add chopped celery and onion to the pot and cook over medium heat until tender. Next, add butter and 2 tablespoons gluten-free flour mix to the pot. Add potatoes, salt and pepper, 1 bottle (8 ounces) of clam juice, and the liquid from the canned clams. Cook the potatoes at a low simmer over medium heat until tender. Try not to over cook them or they will become mashed potatoes. Do not add the clams yet or they will become a little rubbery through the cooking process. Next, add the milk, cream, clams, bacon and thyme. Continue cooking over medium heat. Don't allow the chowder to come to a boil at this point. Adjust seasoning as needed and use
gluten-free flour or cornstarch mixed into a slurry with a little water to thicken the clam chowder to your liking.
Note: Make the chowder and pour it into a big thermos and head for the beach. It looks like we're still getting some heat these days in North County. Cheers!