Wow, some heatwave we're having! I know we've experienced extreme temperatures in the past, but personally, I tend to forget my "heat-misery" when it
turns cool again. Then the heat returns, and I remember!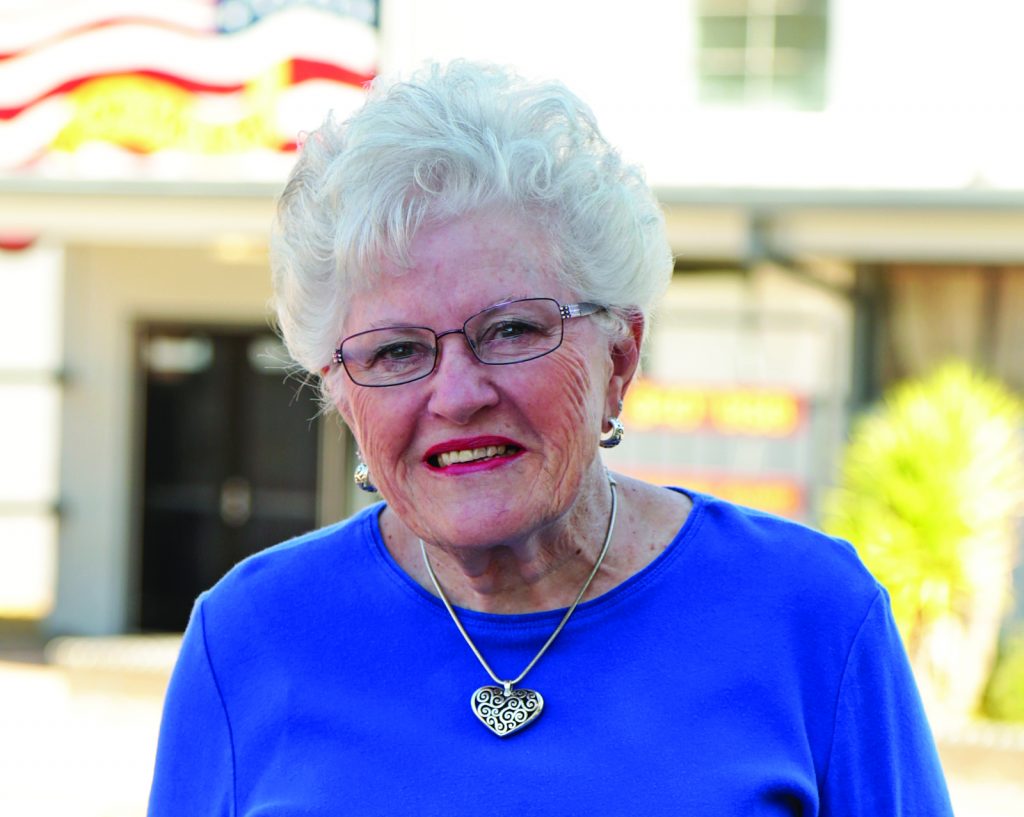 I've decided to dedicate this week's column to "cool" drinks and desserts. Don't forget to drop in and "get a cold one" at one of our local breweries, cideries, or distilleries. But, when you're at home, you might try one of the following recipes to cool down.
This first recipe is similar to the strawberry sorbet that has been around for years. But, it seems like anything with lemon, like lemonade, sounds cool.
Meyer Lemon Buttermilk Sherbet
Ingredients:
2 cups buttermilk
1 cup corn syrup
½ cup freshly squeezed Meyer lemon juice (from about 6 Meyer lemons)
½ cup sugar
½ cup whole milk
3 teaspoons lemon zest
advertisement

Directions:
Combine buttermilk, corn syrup, lemon juice, sugar, and milk in a medium pot over medium heat. Cook, stirring frequently, until sugar is dissolved. Stir in lemon zest. Transfer mixture to a metal bowl and refrigerate until cold, about 2 hours.
To freeze the sherbet just briskly whisk the chilled mixture about 10 times, and place in the freezer. Every 20 to 30 minutes, remove the mixture and whisk 10 more times and return to the freezer. Expect to whisk the mixture four to eight more times over the next 2 to 4 hours depending on how fast your freezer chills it. Each time you whisk the sherbet you add air into it, which gives it the appropriate texture. Continue this process until the consistency is like very soft soft-serve ice cream. Next, transfer the mixture to an airtight container and freeze it at least 4 hours or overnight. (You can use an ice-cream machine by following the manufacturer's instructions.)
Since I mentioned lemonade, here's a recipe from one of my favorite cookbooks, "Sara Foster's Southern Cooking."
Mayer Lemonade
Directions:
Place 1 ½ cups freshly squeezed Meyer lemon juice (from 10 to 12 lemons), ½ cup natural cane sugar, ¼ cup honey, and a pinch of sea salt in a large glass pitcher with 6 cups water and stir until the sugar and honey dissolve. Add lemon slices from 1 Meyer lemon and 4 fresh mint sprigs and refrigerate until ready to serve. Serve chilled with additional Meyer lemon slices or mint for garnish.
My Wine Cooler
Choose a tall glass and fill it with chopped ice. Fill ½ to ¾ of the glass with chilled white wine such as Sauvignon Blanc, or Pinot Grigio. Top off the wine with chilled Ocean Spray Cran-Raspberry juice or one of the fruit flavored-sparkling drinks that are on the market now. Stir gently. Garnish the drink with frozen pineapple tidbits, a small strawberry or two, and a couple of green grapes; all skewered on a cocktail skewer. Chilling the glass ahead of time works well.
When my granddaughter, Madison, came home from the University of Alabama, she informed me that when Southerners say "tea," they mean basic black — as in Lipton or Tetley, not English Breakfast or Earl Grey — iced and sweet. She said it is the unofficial drink of the South! So here's a minted version for you "Southerners" out there.
Minted Sweet Tea
Bring 4 cups of water to a boil in a saucepan and remove from the heat. Halve and squeeze 3 lemons, setting aside the juice and reserving the squeezed halves. Add 8 bags black tea, 6 to 8 fresh mint sprigs, the reserved squeezed lemon halves, and ½ cup sugar and stir to mix and submerge the mint and tea bags. Cover and steep for 15 to 20 minutes. Remove and discard the bags, mint, and lemon halves. Add 4 more cups water and the reserved lemon juice and stir to mix. Taste for sweetness and add up to ¼ cup additional sugar to taste, if desired, stirring to mix until the sugar dissolves. Serve cold over ice, garnished with sprigs of mint and wedges of lemon.
Stay cool!
Cheers!