Woods Humane Society & SLO Animal Services aim to reunify lost pets with owners
ATASCADERO — In anticipation of the upcoming Fourth of July celebrations, Woods Humane Society and the SLO County Animal Services Division (ASD) are appealing to the community for assistance in keeping pets safe and out of shelters.
Dr. Eric Anderson, the Animal Services Manager for SLO County ASD, has highlighted the unfortunate trend of pets becoming lost after being frightened by fireworks each year. This leads to a surge of animals in shelters.
To combat this issue, Woods Humane Society CEO Emily L'Heureux emphasizes the importance of reuniting found pets with their owners before bringing them to the shelter. This not only saves space but also significantly improves the chances of successful reunification.
advertisement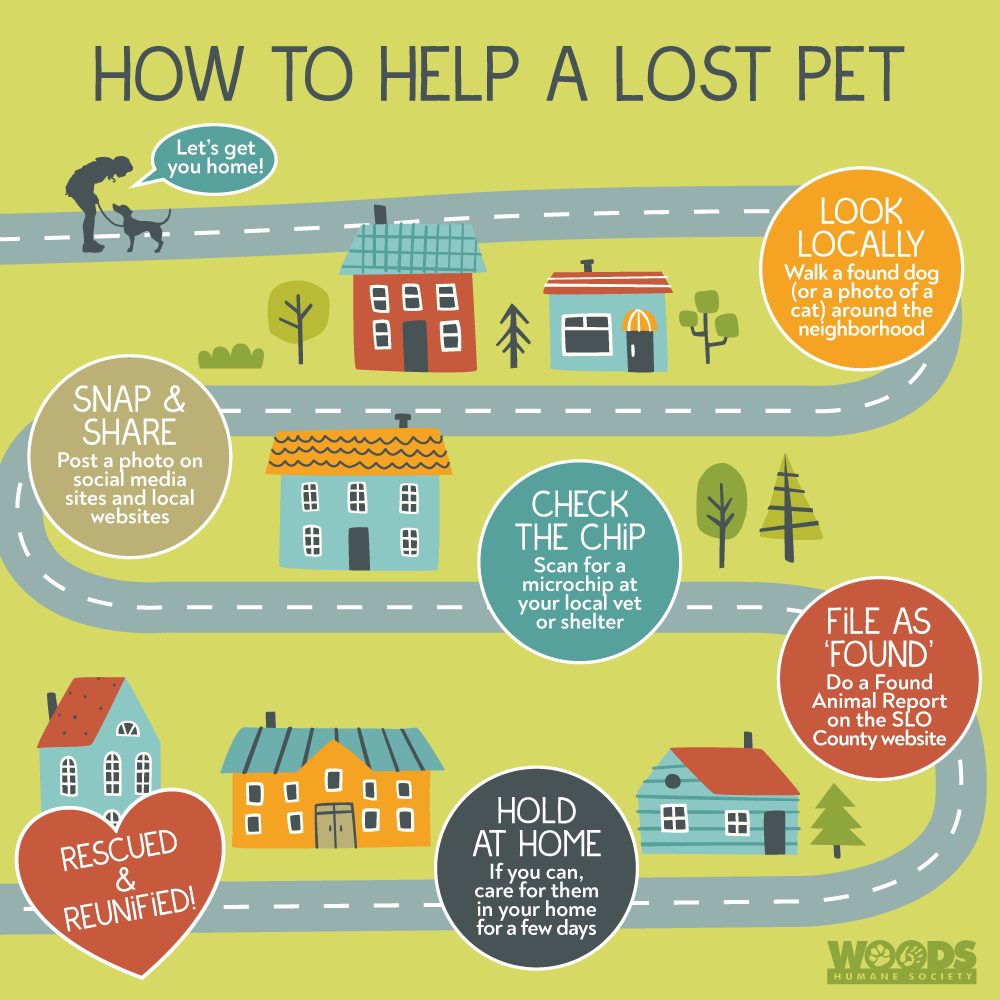 Statistics from Human Animal Support Services (HASS) indicate that the majority of lost pets are found within a mile of their homes, with a reclaim rate of 70 percent when they remain in the neighborhood. Conversely, when pets are brought to shelters, the reclaim rate drops to 17 percent.
Due to the limited capacity of regional shelters, the community is urged to take precautions to protect their pets from getting loose. They are also advised to ensure their pets are properly identified with tags or microchips and make efforts to reunite found pets with their owners before resorting to the county shelter.
To assist those who find lost pets, Woods Humane Society and Animal Services recommend several steps, including leashing and walking the pet in the neighborhood to locate the owner, posting pictures on social media platforms, scanning for a microchip at a veterinarian or animal shelter, completing a found animal report on the SLO County website, and caring for the animal for a few days if possible, as the owner might be in close proximity.
In an effort to prevent pets from getting lost due to fireworks, Woods Humane Society provides pet fireworks safety tips. Both Woods Humane Society and Animal Services offer microchipping services at a cost of $20 and $25, respectively.
For more information on lost pet resources, visit Woods Humane Society's "Lost Pet Help" page or Animal Services' "Report a Lost Pet" page. Further details about Woods Humane Society and Animal Services, including contact information and addresses, can be found on their respective websites.