Local teacher, Clarke Andros, to paint 'Grow To Shade'
ATASCADERO — The Equality Mural Project in Atascadero is a collective of local artists and community members dedicated to adding 10 different murals to downtown, depicting various aspects of equality.
The group was inspired by the two paintings placed downtown in 2017, "The Floating Lady" by Ioan Baraban and "The Historic Mural" by Heather Millenaar that are visible from the Traffic Way and El Camino intersection, as a way to support gender equality and have now expanded their message to equality for everyone.
"After talking about it, we decided that we don't want to limit it just to gender equality. We want to expand it to a more general, all-inclusive equality," Zoe Zappas, a founding member of the Equality Mural Project, told The Atascadero News.
advertisement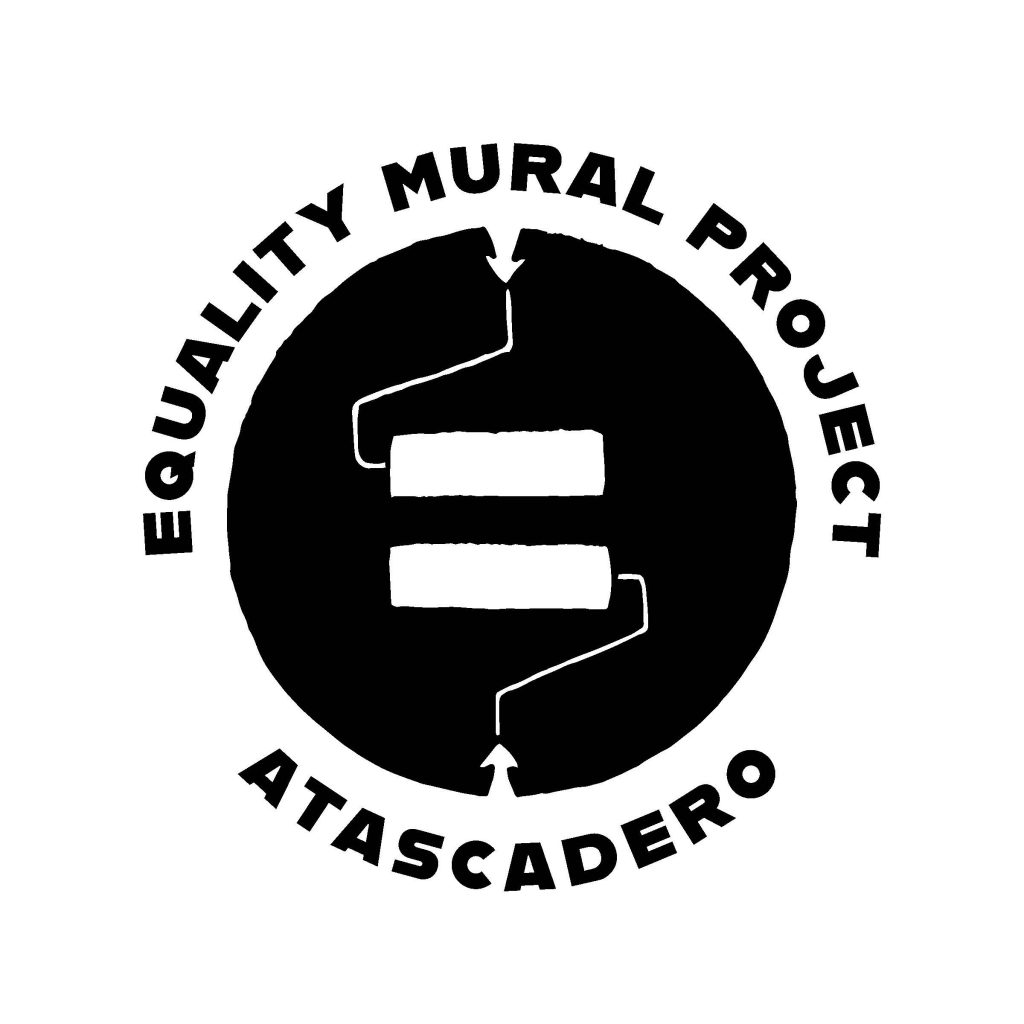 The collective, which is filed under the SLO County Arts nonprofit, formally known as ArtsObispo, begins their journey toward painting 10 murals downtown and have their first artist and a verbal agreement to secure their first wall.
The first of the murals will be painted by Atascadero High School first-year English teacher Clarke Andros and entitled "Grow To Shade."
"I am a visual artist that uses a lot of mediums, and this one was exciting to me because I have been thinking a lot about public discourse in the public square," Andros told The Atascadero News. "Sometimes, there can be big impacts made by putting art in the public sphere, in places where people are going to interact with it every single day and if we flood our public spaces with positive mantras like this poem."
His image's inspiration draws from a giant oak tree and the essence is captured in Haiku poem stenciled in plain sight. The traditional Japanese poem-style consists of three lines with the first and last lines containing five syllables while the middle line includes seven.
"It takes years for an Oak to grow to the size necessary to provide a lot of shade, years of existing with an inward focus," Andros says of his inspiration. "The history that the town of Atascadero is built upon is one that lacks inclusivity; from its inception, it was a space that only a privileged demographic could find comfort in. That is, however, the history of the town, not it's path forward."
The Biola University graduate returned home to Santa Margarita from Hawaii in 2018 and believes in the power of positive messages in the public space. He graduated from AHS in 2010. Andros has also spent time working with the William James Foundation at California Men's Colony teaching art and has seen the healing it can provide.
"The motivation is, in light of everything that is going on, in light of Atascadero's history, in light of a national conversation about race relations, in light of police brutality, black lives matter, people that are either triggered by that term or people that feel empowerment from it, the poem seeks to address both of those parties," Andros said. "At the end of the day, we all want stillness, we all want peace beneath a tree, we all have like-minded goals for our lives so if we unite on a message and all parties understand that there is a like goal, in the end, then we can start to find compromise and resolution to these issues."
The artist's hope is that this image would allow people to begin those conversations on their own.
The Equality Mural Project is working in downtown Atascadero to find more walls to apply a tasteful garnish and more artists looking to convey a message through their craft. Those wishing to make donations to the projects, provide a canvas, or illustrate one on their own should go to Equalitymuralproject.com.