Velci family celebrates son's life with The Emilio Velci Aloha Project
ATASCADERO — Friends, family, and local community members gathered at the Colony Park Community Center in Atascadero on Saturday, April 30, for the Second Annual "Evening of Aloha" from 5 to 10 p.m. The event, put on by the Velci family, promotes fentanyl awareness and raises money for the Emilio Velci Aloha Project in memory of their late son.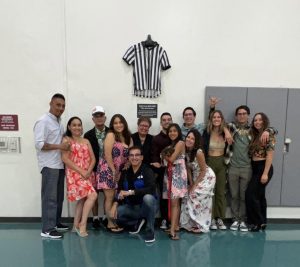 "My son passed away when he was deceived into thinking he was getting a pharmaceutical-grade Percocet, and in reality, it was a counterfeit pill made of fentanyl, and he passed away," Emilio's mother, Cammie Velci, said. "He went home and played video games and passed away at home. He was found the next day."
Cammie Velci dedicated "An Evening of Aloha" to the parents and siblings who've lost their siblings and children to fentanyl homicide.
advertisement

"I had never known about fentanyl and never known about the drug culture and what was going on out there," Velci said. "And so I started doing my research, and I decided to do awareness and create awareness for our community and our county in saying what is going on about the counterfeit pills and the illicit drugs laced with Fentanyl."
Stories from other families who lost a loved one to fentanyl poisoning were also shared at the event, and a mother from Gilroy spoke about her son, who she lost in March 2020, the same month and year that Emilio passed away.
"It was devastating to find out what has been going on in our state and our country," Velci said. "It's a complete tragedy of the amount of people dying every day."
San Luis Obispo County Assistant District Attorney Eric Dobroth gave a speech in lieu of County District Attorney Dan Dow, who was called away on business the night of the event. Dobroth went on to say that fentanyl is being cut into other illicit drugs like methamphetamines, heroin, powder cocaine, and fake pharmaceutical pills. He explained that as little as 2mg of fentanyl can kill an average male adult. He also gave the fentanyl stats for San Luis Obispo County from the Sheriff's Coroner's Office.
In 2018, out of 44 drug-related overdose deaths, three involved fentanyl. In 2019, out of 53 drug-related overdose deaths, 12 involved fentanyl. In 2020, out of 88 drug-related overdose deaths, 34 involved fentanyl. In 2021, out of 123 drug-related overdose deaths, 74 involved fentanyl.
Dow is currently working on the Velci family's case.
"I created this foundation to create awareness, to educate the public on what is going on, and to give back," Velci said. "My son was very generous, and he truly never met a stranger. I decided to give scholarships to the high schools and give back and support youth athletics at the Atascadero Recreation Center."
Emilio was a referee and coach at the Atascadero Recreation Center. The center honored him by putting his jersey on the wall.
"["An Evening of Aloha" is] a way to raise awareness because this is such a crisis, and also, at the same time, we want to give back," Velci said. "One hundred percent of the proceeds go back into our community. None of us have paid positions in the foundation, we are all considered volunteers, and 100 percent goes back into the community. We are giving away three scholarships to Atascadero High School and two scholarships to Paloma Creek this year."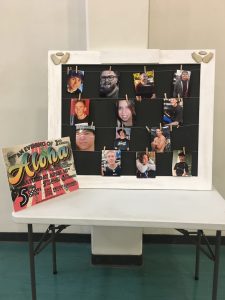 Velci and her three surviving sons will be at the scholarship night to give out the scholarships to the recipients, who were asked to write 500-word essays on what "aloha" means to them.
"It was hard to choose five, so we gave $100 gift cards to the four runner-ups," added Velci.
The five scholarships being awarded are each worth $500 each, and the foundation was also able to purchase jerseys for the youth basketball program.
The Velci family, who are from Hawaii, decided to name the foundation The Emilio Velci Aloha Project because of aloha's many meanings.
"Aloha has many meanings, and a big one is love and sharing, and so that's the name," added Velci.
You could feel the aloha spirit at the event, where Zoe's Hawaiian BBQ from Santa Maria catered, and DJ Joy Bonner MC'd and provided music. The event also included hula dancing, a silent auction, and a fashion show featuring clothes from Farron Elizabeth and Bloke.
Both stores, owned by Farron Elizabeth, had pop-up shops at the event, and Farron Elizabeth donated 20 percent of all sales the night of the event to the foundation.
To find out more about the Emilio Velci Aloha Project and to donate, visit emiliovelcialohaproject.com.