Not even the heat could keep the community away
ATASCADERO — The Atascadero community and their friends were out in full force on Saturday, Oct. 7, for the 50th Annual Colony Days Parade and celebration. There were so many people lining the streets that the sidewalk along the parade route filled up with people to cheer on the 65 parade entrees that you didn't even realize how hot it was outside.
"[There was a] very strong community feel and many great comments on how happy they [the people] were to have a hometown celebration," stated Colony Days President Karen McNamara.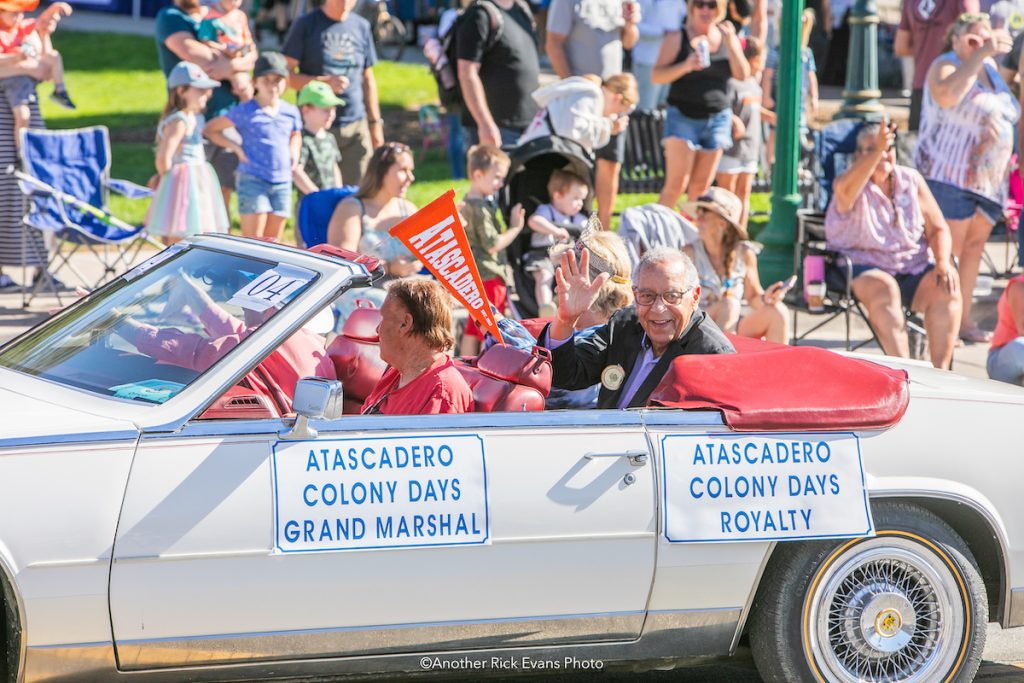 The parade kicked off with this year's Royalty, consisting of Donn and Christine Clickard as King and Queen and Robert "Grigger" Jones as Grand Marshal leading the way.
"The 50th Anniversary was very special," commented McNamara. "The Royalty and Grand Marshal have done so much for our community. The parade was great."
Like in years past, there was a parade competition, where the winners were announced later in the day. The Sweepstakes prize went to Escuela del Rio, an organization that promotes independent lives for adults with developmental disabilities. Their float was themed around the world of Harry Potter.
"There were incredible floats this year. Escuela del Rio blew it out of the water this year. I think that was one of the best floats I've seen from them," said Liz Enriquez-Phillips, parade chair of Colony Days.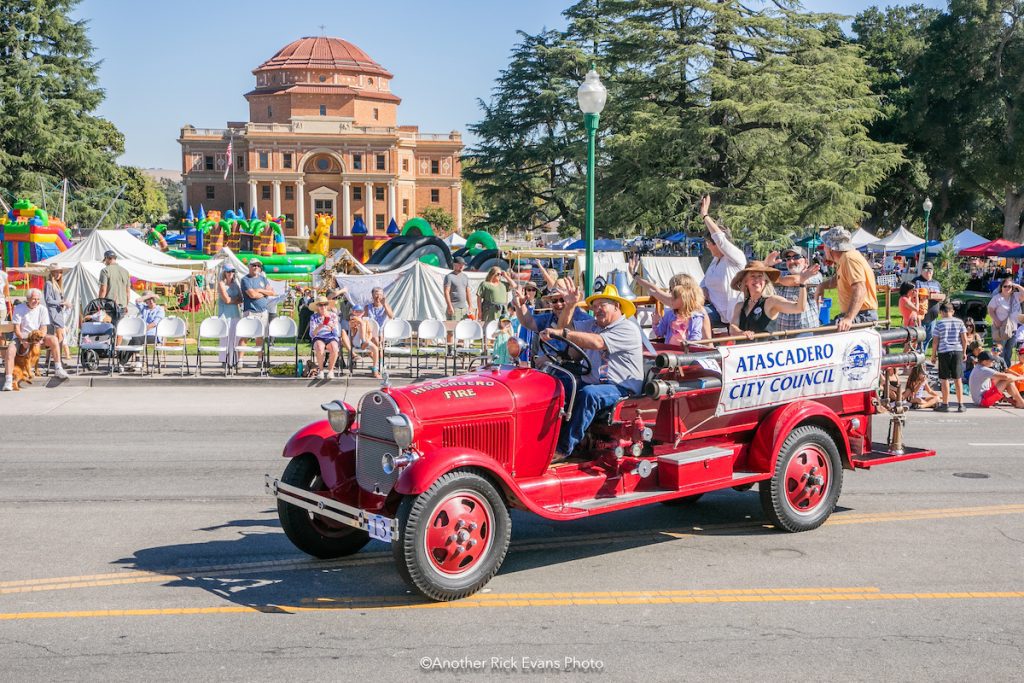 Other award-winning entrees were Best Theme for The Class of 1973 — 50 Years Strong, Judges Award went to Atascadero High School Marching Band, and the Most Humorous Award went to C.E.R.T.
As soon as the parade was over, people headed to Sunken Gardens for more Atascadero fun, including the ever-favorite dog costume contest and weiner and small dog races, which brought a smile to everyone's faces.
This year's 50th anniversary also brought the return of Tent City, where residents could become immersed in what Atascadero used to be like back in 1916. This year, the committee got to work with the drama students from AHS, which meant that Tent City had youths running around as newsies, reporters, and the kids even made sure that there were games and competitions for all.
"Atascadero High School students rose up and created and ran the games," stated Colony Days co-chair Dianne Greenaway. "Even with prizes. They had a hoop rolling relay contest, they had a pie eating contest, and they had an egg toss."
To wrap up Colony Days, the Atascadero Community Band played an hour-and-a-half-long concert, dressed in 1916-appropriate attire as they played tunes from the same time era.
It was a great send-off event for McNamara, who announced that she would be stepping down as co-chair and president of the Colony Days Committee.
"I am stepping aside now, leaving the celebration to others to continue," she said. "I cannot thank the committee enough for all of the hours and labor they put in to make this great community event happen. It truly is a treasure for all. And thank you to all the Volunteers who helped in many ways — we could not have done it without them. I encourage many more community members to join in the effort. There are many jobs that just need a few hours of time on the day of the event, and you can still watch the parade. Or join the Committee and help plan and execute the event."
Next year, the Colony Days will be back on Saturday, Oct. 5, 2024.
Feature Image: Atascadero celebrates 50 years of Colony Days with the annual parade on Oct. 7. Photos by Rick Evans.