On top of the 75 tons of snow brought in, the event also boasted plenty of other attractions for the whole family
ATASCADERO — A steady stream of locals brought close to 10,000 people to Sunken Gardens Friday night for Atascadero's 18th annual Winter Wonderland, which took place on Dec. 10. The event was brought to the community by The City of Atascadero.
Deputy City Manager Terrie Banish said, "2021 was the highest attended [Winter Wonderland] to date topping 2019."
The night had all the joy and magic of the holidays packed into one event. With a total of 75 tons of snow brought in, more than any other year, it was truly a Winter Wonderland.
advertisement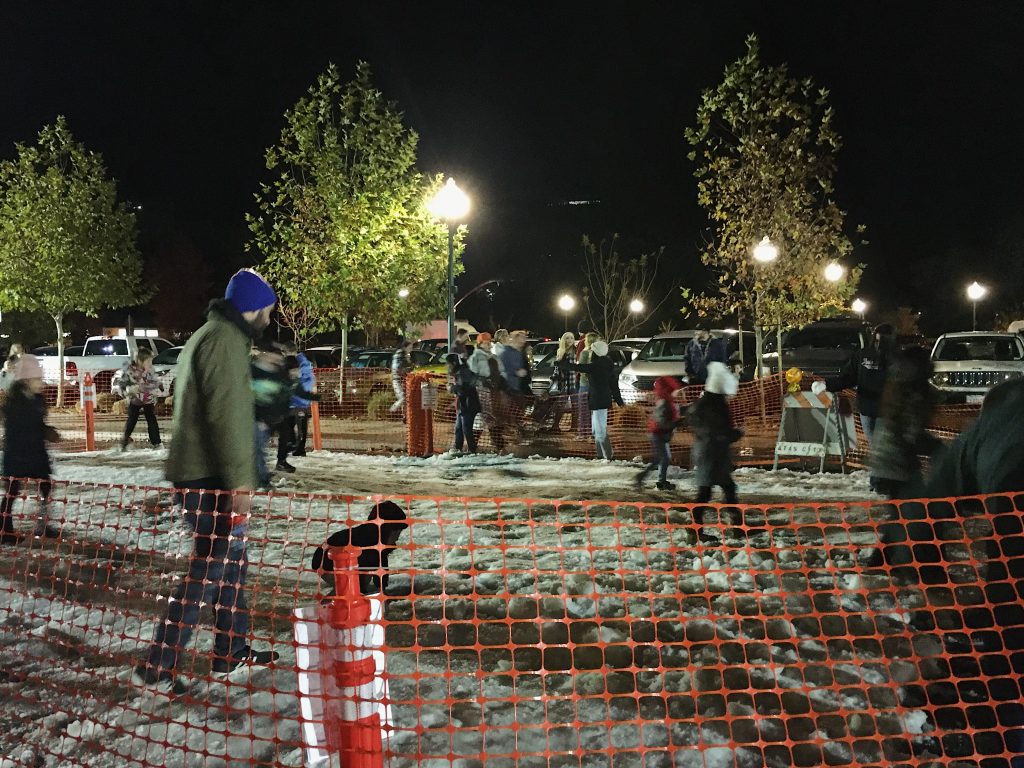 "We expanded the snow slide to four runs vs. three and made the snow pile areas bigger to accommodate the number of people this event attracts," added Banish.
The snow slide was made by Kiwanis of Atascadero, who's been building it yearly since Winter Wonderland's inception in 2001. Glacier Ice Company of SLO also had a hand in creating the slides this year.
On top of the slides, there were two snow pile areas for children and adults to frolic in. Both were used all night, with people lined up to get their time with some Atascadero snow.
"The snow tends to last the evening but melts pretty quickly after that. We are thankful for both AJ Excavating, Frank Sommers, and Atascadero Mutual Water Company for their help hauling the snow off to a location where it can melt properly," continued Banish.
On top of the 75 tons of snow brought in, the event also boasted plenty of other attractions for the whole family, including bounce houses, Bubble Fun 101, face painting, Euro bungee jumping, and even Joe's Little Train, brought to the event by The Elks Club of Atascadero.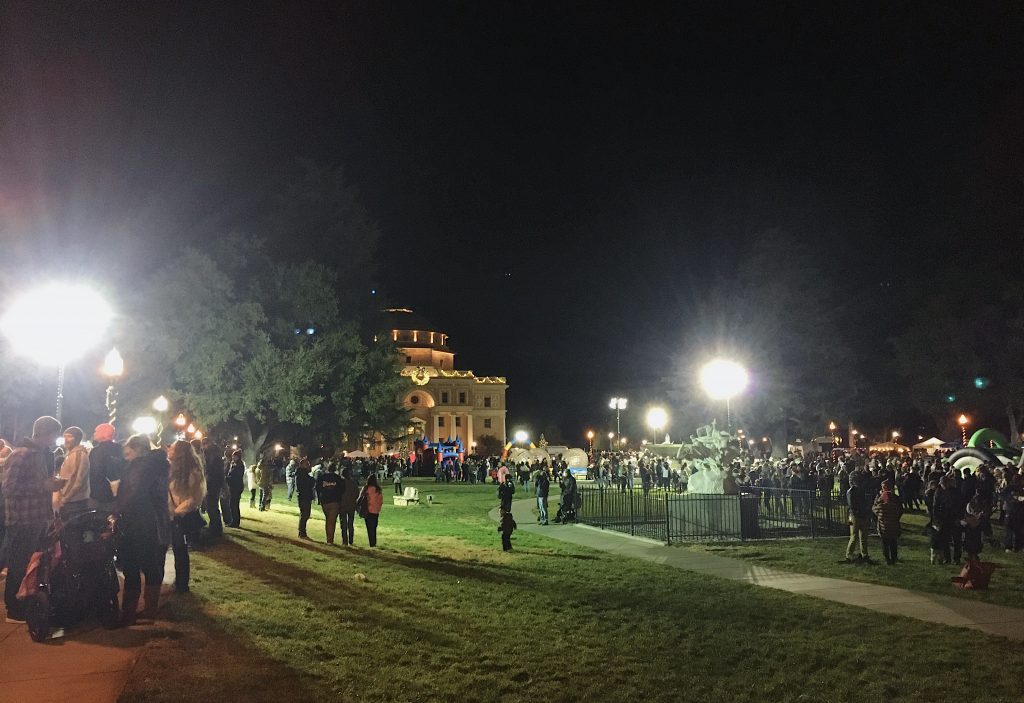 There was also plenty of shopping from local Atascadero businesses and nearly 40 vendors [including food and drink] to choose from, while people warmed themselves up from the inside out.
"Entertainment consisted of demonstrations from A-Town Skate Park, music by the Atascadero High School Show and Advanced Choir, Fine Arts Academy Honors and Atascadero Elementary School Choir, two up and coming local bands – Dead Magic & Kiwi Kannibal, and dance performances by Fine Arts Dance Academy, Motions Academy of Dance and Atascadero High School Strings, Marching and Jazz Band. And of course, Santa & Mrs. Claus along with all the elves that come over to assist!" said Banish about Winter Wonderland's other festivities.
The evening was a huge, magical, snow-filled success.
"We have many volunteers at this event, but it's been a couple of years, so it was refreshing to see everyone come together to pull off this amazing event. Thank you to everyone involved along with all of our sponsors to help make this happen," said Banish.