How the community came out to celebrate the love-filled day
ATASCADERO — From flowers to adopting cockroaches, Atascadero had plenty of ways for its residents to celebrate Valentine's Day this year. Whether you were celebrating new love, old love, the love of friendship, loving yourself, or clearing an ex out of your system, there was something for you.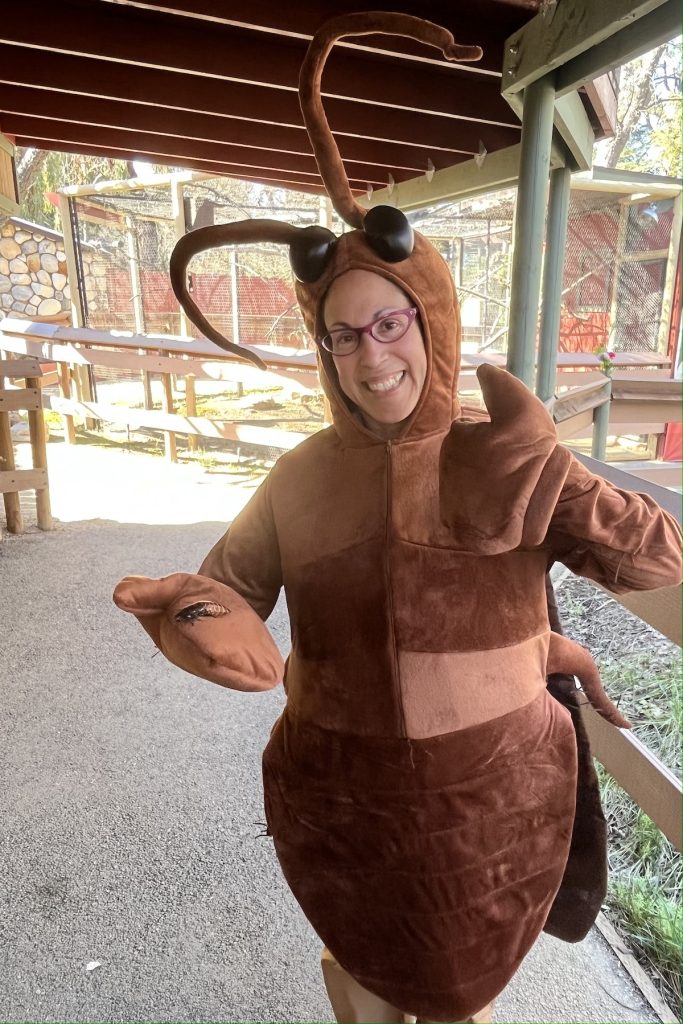 Valentine's Day is the second busiest day for the floral industry, and local florist Bloom N Grow was full of controlled chaos as the staff, led by owner Jodi Bloom, worked to create beautiful bouquets for their clients.
"We prepare all month for this day, and it's going well," she said. "I feel like we bought well, that's the main thing, and I'm keeping my local customers happy, which I love. So much of it is computer now, but I still like that personal touch."
advertisement

Bloom has been a florist for 36 years, but she's been in her El Camino Real location for the last 23. And she gushed about her return customers.
"We've had a lot of people in [the shop], and it's nice because I've seen some familiar faces," she said. "I've seen some people that I haven't seen in a long time. So, that's the fun part of the holiday. When I'm busy, but I look at the counter, and I'm like, 'wait, I know you,' I get to run out for a hug and then come back."
Bloom also said that this year, people bought bigger arrangements for the special people in their lives than years prior. And the expected last-minute rush started around 4:30 p.m. like normal.
Bloom N Grow delivers flowers all over San Luis Obispo County and uses multiple delivery drivers on busy days like Valentine's Day.
"It's very exciting to bring joy to all these other people. They're always so excited and happy. So that's really nice," said delivery driver Sharon Rademacher, who's been friends with Bloom since the beginning of her business.
If using flowers to show love and appreciation for the people in your life wasn't your style, the Charles Paddock Zoo had you covered. Back for the third year and for the whole month of February, you can adopt a Madagascar hissing cockroach in honor of your Valentine or an ex. For $7, you get a certificate to gift to your lovers or your used-to-be-lovers.
"It's just a super fun little fundraiser for the zoo, and people love it, and it's just light-hearted fun," said Lead Zookeeper Flavia Parotti. "It's great for the zoo and the cockroaches."
The zoo is also providing a meet and greet option, where Zoo Educator Silvia Braun wears a cockroach costume to host. Meet and greets are $10 and give you 15 minutes with the cute cockroaches.
"There's lots of surprises that people show up, and they don't know what they're getting themselves into," added Parotti.
Even though Valentine's Day is over, you can still sign up for both options through the 28th of February on The Charles Paddock Zoo website: charlespaddockzoo.org/events/details/name-a-cockroach-for-your-valentine.
"It's always a really great program. It always does really well. Some people come back, and they name roaches after the new ex," added Parotti about return adoptees.
If you enjoy yummy meals more than hissing insects, it's possible that you enjoyed a Valentine's meal at one of Atascadero's newest restaurants, Ceilo.
"Our chef prepared a wonderful four-course meal featuring steak and lobster," stated Cielo and North County Restaurant Group owner Eric Peterson.
The restaurant was completely booked on Valentine's night. However, they also left a few tables available for last-minute walk-ins who wanted to submerse themselves in Cielo's fine dining atmosphere.
Atascadero had all the options, no matter how you decided to spend Valentine's Day.