ATASCADERO — Atascadero Police Department (APD) released a statement at 10:35 a.m. Sunday morning with a notice of heavy police presence in the area of El Camino Real and El Bordo regarding an armed subject from earlier. Officers are actively searching the area with the use of an airship and ground units. Citizens are encouraged to shelter in place.
UPDATES:
According to reports law enforcement is searching for a possible male with a gun in the area that may be linked to another incident. A witness states that the pursuit started Sunday morning at the post office that led to a foot chase to the nearby apartments.
According to residents in the area a Hispanic male, early 20's, clean shaven with a goatee, wearing dark pants, grey hooded sweatshirt robbed several individuals at gunpoint in the Chalk Mountain / California Manor area.
advertisement

Police K9 units are on the scene and helicopters are surveling the area.
UPDATE 12:48 p.m. — Per APD dispatch the Shelter in Place is still active, no further information at this time.
UPDATE 2:30 p.m. — Shelter in place still active, reports say that the suspect(s) is at the Atascadero State Hospital and El Camino Real.
UPDATE 3 p.m. — The shelter in place has been lifted according to the Atascadero Police Department after the arrest of an armed teenager near the Atascadero State Hospital.
If anyone has any information contact the Atascadero Police Department at (805)461-5051 or call 911.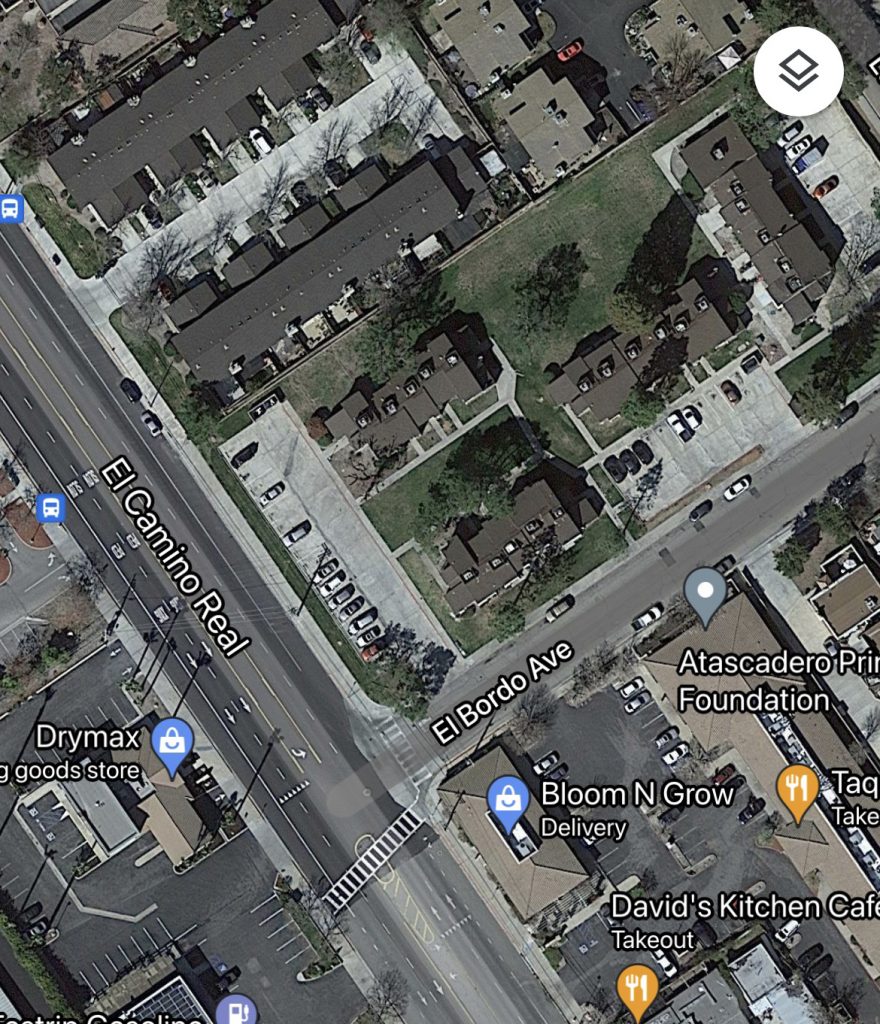 This is a developing story and will update as information becomes available.