The JB Dewar's Tractor Restoration Educational Program held its annual competition on the weekend of July 25 with the largest field of tractors the event has seen in its 20 years, and Atascadero senior Casey Havemann earned the grand prize. This year's competition, which usually takes place during the California Mid-State Fair, featured 10 different tractors with 15 competitors.
The program was founded in 2000 by Ken Dewar as a fun educational program for kids in San Luis Obispo County and tied it to the DELO National Tractor Restoration program, which Havemann is set to enter.
The competition is judged in three equally weighted areas, the actual restoration of the tractor, their record book where students record everything they do to their tractors and how long they spend, as well as a brief oral report to the judges.
Most students begin in the fall and spend between nine months to a year, logging more than 400 hours, on their tractors preparing them for the competition in late July. Students can choose to restore their own tractor or pick their own from the JB Dewar yard of tractors donated to the program.
advertisement

"JB Dewar owns the tractor until they enter it into the competition," Program Coordinator Rachel Dewar said. "Once they finish all the work, and it's running, and it looks nice, it is the students to keep. Then, what they do with it is totally up to the contestant, but I would say more than 90% of the students end up keeping them."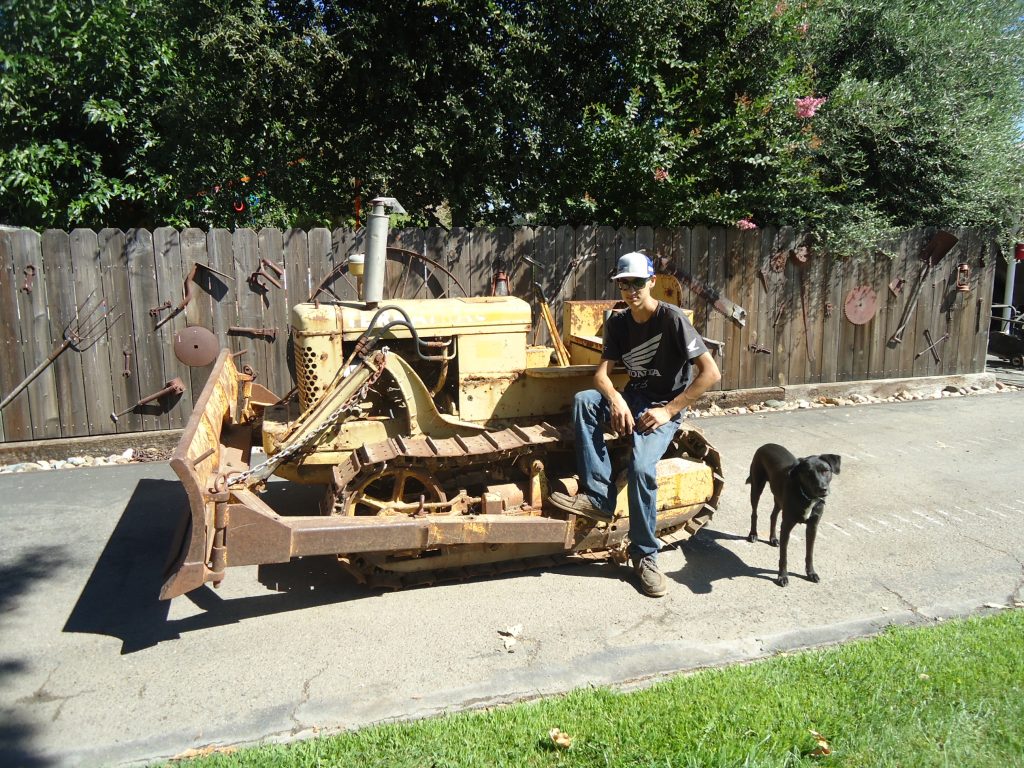 While the competition might seem like it is aimed at lifelong gear heads, it is open to all skill and knowledge levels.
"We had a group of girls this year that I joked about not knowing the difference between a steering wheel and a tire," Dewar said. "They truly came into it blind, and by the end of the year, they are talking about things over my head. It is fun to see them learn the mechanical side and also we have had students who came in really shy and then talked your ear off at the end. It's great to see them grow."
Havemann entered the program as a rookie but is, at this point, a veteran going out on top. He is a shining example of what can happen when a student commits to the program. The current Greyhound is John Elway walking off the field in 1998 hoisting a championship trophy, except his prize is a yellow 1958 Case Terratrac 320.
"I'm done with the tractors now," Havemann said. "But I'll use that money to pay off what's left from the tractors and then the rest is going toward college."
Havemann and his brother Taylor grew up showing pigs at the Mid-State Fair until one day, the tractor restoration program caught their eye. A few months later, Taylor had his first tractor entered in the program. Casey watched, became interested, joined, and continued to do so after his brother went off to college.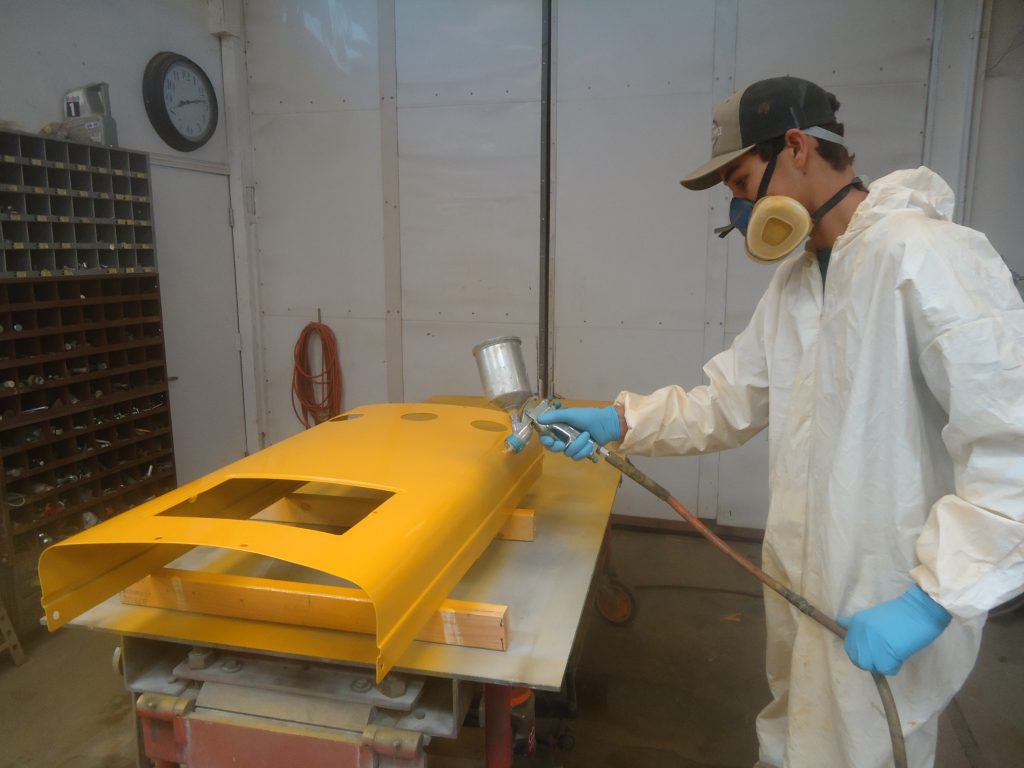 Havemann entered his first tractor, a 1951 Farmall Super-C, in 2018 and placed third, but a few weeks later found the tractor that would take him to the national competition.
"I first saw the tractor at the MGE yard in Paso where people can donate tractors to the JB Dewar program," Havemann said. "My brother had done an Oliver Dozer with a blade on it, and I thought it was a super cool tractor, so I wanted to do one. I ended up liking this one, and it was a complete tractor and a good enough one to understand what it was like from the factory."
The future mechanical engineer began working on this tractor in 2019 and spent 533 total hours breaking it down and building it back up.
Another critical factor in the tractor competition is the student's ability to fundraise to support their projects.
"Students are responsible for funding their tractor restorations, and we encourage them to go out into the community and ask for help from different companies," Dewar stated. "The businesses around here love this program and love supporting the kids."
Luckily for Havemann, he was able to keep his rebuild on the lower side of costs spending $3,000 on the restoration, some of which he had from the prize money won in 2018.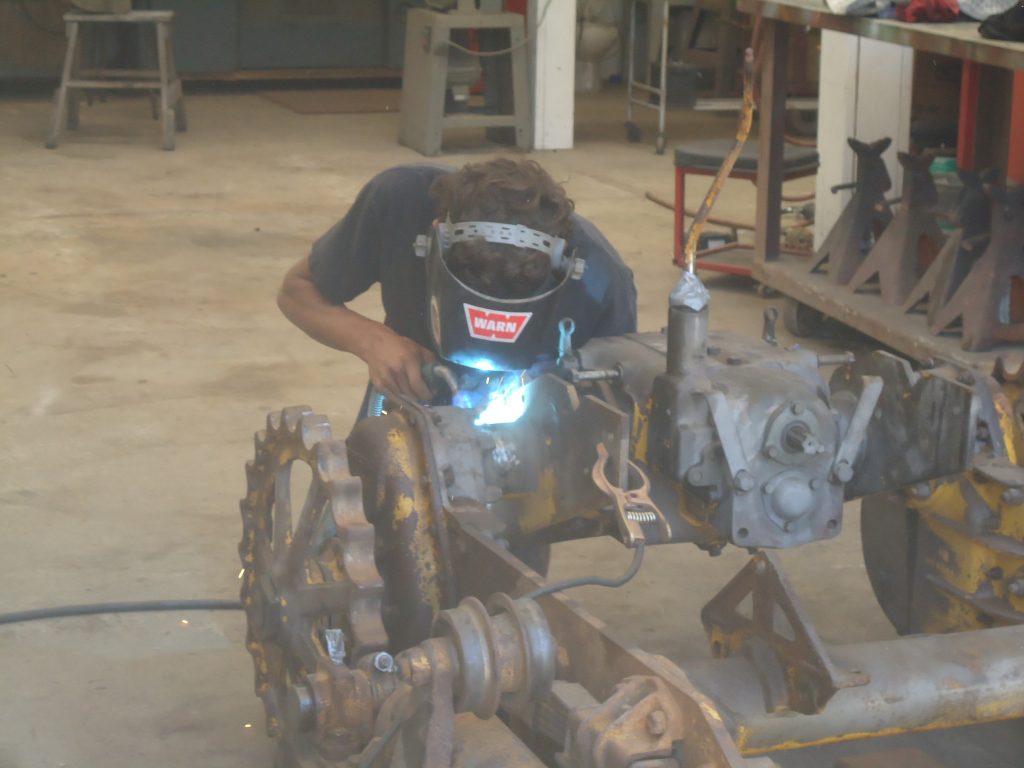 "I was able to keep money from working on years past and save up," he said. "Total, on my tractor, was about $3,000, which kind of seems like a lot but if you think about a professional paint job on a car is $10,000 nowadays, so it is kind of surprising I was able to rebuild that tractor completely for just under that amount."
Months of work and hundreds of hours in his shop all led to July 25 and the potential to win and take home JB Dewar's grand prize of $4,000. When he finally heard his name, he didn't know what to do.
"It never really sunk in until the day after when my mom posted something on Facebook for me, and there were multiple comments of congratulations," Havemann said. "I was a little in shock."
The senior still has one more year of high school. He can start considering colleges but already has a list in mind, including Reedley, where his brother currently attends, and the John Deere college in Oregon.
Behind Havemann in second place was fellow Greyhound Josh Jorgensen, who entered a 1941 McCormick Deering O4, followed by Ben Foxford and his 1961 Massey Ferguson 35 Diesel from San Luis Obispo.
Havemann will have his tractor submitted to the DELO National Tractor Restoration Competition this month, with the event taking place in September.