Atascadero turns out to support Downtown businesses
ATASCADERO — On Friday evening, Atascadero's Downtown businesses participated in the first 2021 Art, Wine & Brew Tour. Patrons sipped and shopped their way through the downtown stores, enjoyed beautiful artwork, and tasted wine, beer, juice, and other treats.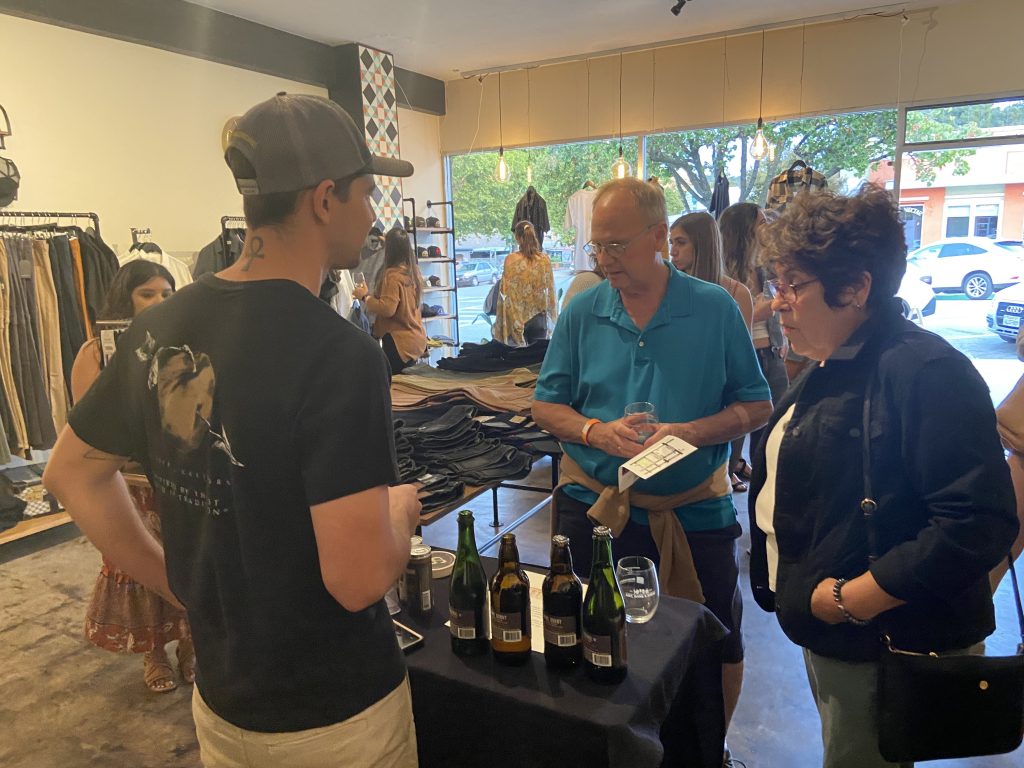 Participants arrived at the front steps of Historic City Hall on the day of the event to claim their wine glasses and wristband for the tastings. Starting at 5:30 p.m., they were able to utilize those in order to taste wine, beer, coffee, and cider from approximately 15-20 local businesses.
Each local business partnered up with a local winery/brewery/cidery as well as an artist whose work was showcased at the store. The event is a favorite of Downtown businesses, and Friday's event did not disappoint!
advertisement

Amy Einolander, owner of Juice Boss, said the Downtown was buzzing all day, even before the event. She was sold out of juice by 4:00 p.m. and had to start making more juice for the event. Einolander made her "Melonhead" watermelon juice and handed it out to anyone passing by in order to make sure everyone was staying hydrated.
"This is the first time I've done it," said Einolander, "and I'm really glad that I am participating. It's nice as a neighborhood to get out and support each other and walk around and have good drinks and shop and support each other's businesses. That is the most important thing these days because we're not going to be here if it's not for each other."
The biggest common thread between participating businesses was that same sense of community and the importance of supporting one another.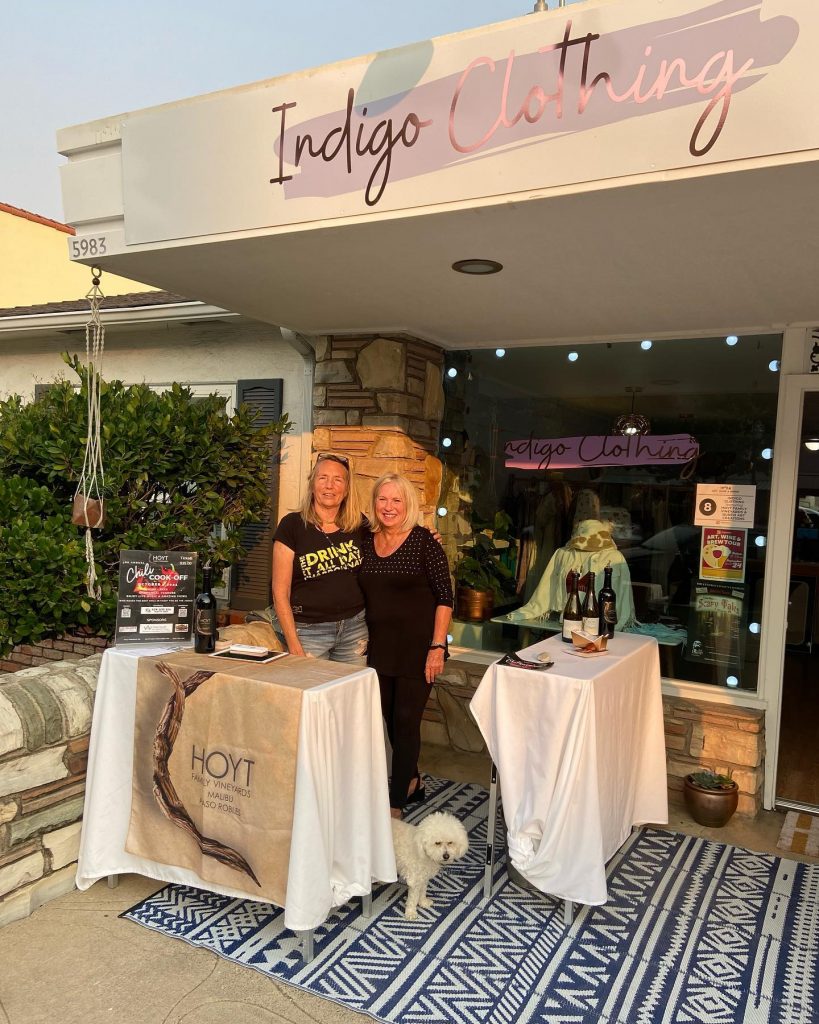 "It's been really fun for me having Hoyt here because I know them," said Roxy Bragg of Indigo Clothing, who partnered with Hoyt Family Vineyards and showcased art by Burch for the event. "It's fun! It's fun to see everybody's faces out. For me, as a newer shop on the street, it's really big for exposure. It's my first year in this location. When I was in my old location, I only participated in the event one time before COVID hit, and at that time, my business was literally a week old. So for me, this is about exposure. Other than that, it's just fun! I think it's really fun for me to be able to share my friend's artwork and to have Hoyt here pouring!"
Farron Walker, owner of Bloke and Farron Elizabeth, agreed with the importance of exposure for newer businesses, as her newest shop, Bloke, opened up right in the middle of the lockdown.
"It's bringing people out from even Paso and Templeton, coming to Downtown Atascadero, a lot of new people that don't normally explore the area, and this year we have so many new businesses that have opened in the past year, so it's great for the community to be able to check out all the new businesses for the first time. That's really important because people might not know what's going on here."
So many community members showed up to support our local businesses, including Mayor Heather Moreno.
"This is something that we've done for a long time in Atascadero," said Moreno. "Having gone through the lockdown and all of that, I think everybody's really anxious to get back to some semblance of normal and really enjoy seeing people, and being outside—we have the perfect weather for it—and so this is just a typical Atascadero Downtown event where the community comes together."
It was a truly beautiful thing to see the community indeed coming together to support local businesses, to see local businesses partner up and support each other, and to stand in the midst of a bustling crowd of smiling faces and joyful conversation.
Mayor Moreno may have summed it up best when she said, "things happen because people come together."
The Art Wine & Brew Tour was made possible by the Atascadero Chamber of Commerce.