The city has been participating in event since 2018
ATASCADERO — Atascadero residents headed out to Sunken Gardens on Tuesday, Aug. 1, from 5 to 7 p.m. for the 40th Annual National Night Out. Atascadero and its police department have been participating in the campaign that promotes healthy relationships between the community and local police since 2018.
"National Night Out it's done everywhere, and it's a great opportunity for residents to come out and meet law enforcement," said Atascadero Mayor Heather Moreno.
The evening and its festivities also promoted people getting to know each other as Atascadero residents as well as connecting them with everyone from police officers to Atascadero Fire. The California Highway Patrol was also there, as well as many other public works groups from the city. It is a positive setting where everyone can get to know each other.
advertisement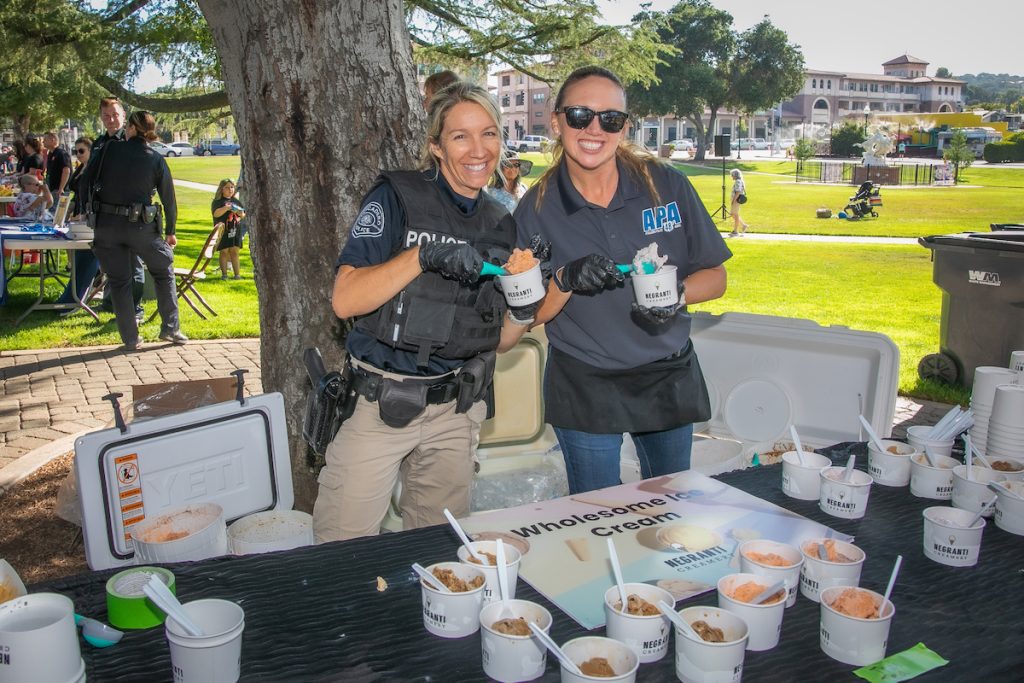 "If you look around this event, it's obvious how good this team works together," said Interm Police Chief Joe Allen. "When we did this five or six years ago, I attended as a commander, and it was half this size if that. Now, all the people that we have in our department that represent Atascadero Police Department, Atascadero Fire Department, our Public Works folks, our Recreation Department, and all the other folks who are here representing makes this event what it is."
There were booths all over the sidewalk around Sunken Gardens where different groups taught adults and kids alike about safety. There were finger-printing kits and gun safety demonstrations, to name a few.
"There's an educational aspect," Moreno added. "Creating relationships with law enforcement and also getting to know more of your neighbors, so it's a really great community event."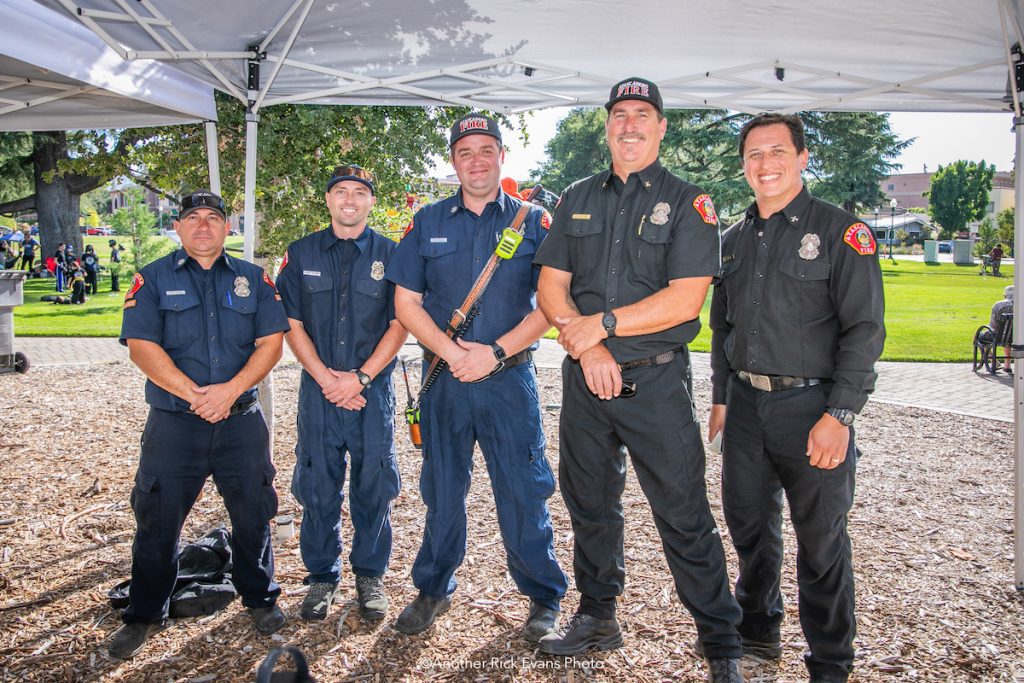 The event was put together by the dedicated employees from the city who all banded together to put on an event that the whole community could enjoy. Allen even said that they collaborated with more of their city staff this year than years prior.
"This team we have works and jells together," he added.
The event even had constant raffles for large prizes and bouncy slides for the kids to play on. And there was even ice cream from Negranti Creamery until it ran out.
"I just want to thank all the people that donated their time and donated their effort here to make this what it is. We have a lot of community partners that we have worked with in partnership to make this all happen. The Police Department can't make this happen. We needed to have developed these partnerships," stated Allen.
Sponsors for the 40th Annual National Night Out were: the Atascadero Police Association, Atascadero Grocery Outlet, Home Depot, Medina Light Show Designs, Costco Wholesale, Wild Fields Brewing, Atascadero Chamber of Commerce, Guns & Ladies, Colony Cinemas, and Starbucks.
Feature Image: Atascadero Police Department personnel are shown with family members and Atascadero Mayor Heather Moreno (fourth from left) at National Night Out. Photo by Rick Evans.