The Atascadero Walgreens is experiencing a rough start to 2021, and unfortunately, it has a direct effect on local customers. With a drive-thru line that wraps the building throughout the day, some customers explain they have had to wait over an hour or two to pick up their prescriptions.
With bright yellow and lime green signs on the Walgreens sliding door stating, "Due to Staffing issues, the Pharmacy will be open 9 a.m. to 6 p.m. drive thru only. Sorry for the inconvenience," some customers waiting in line feel there is more to the story.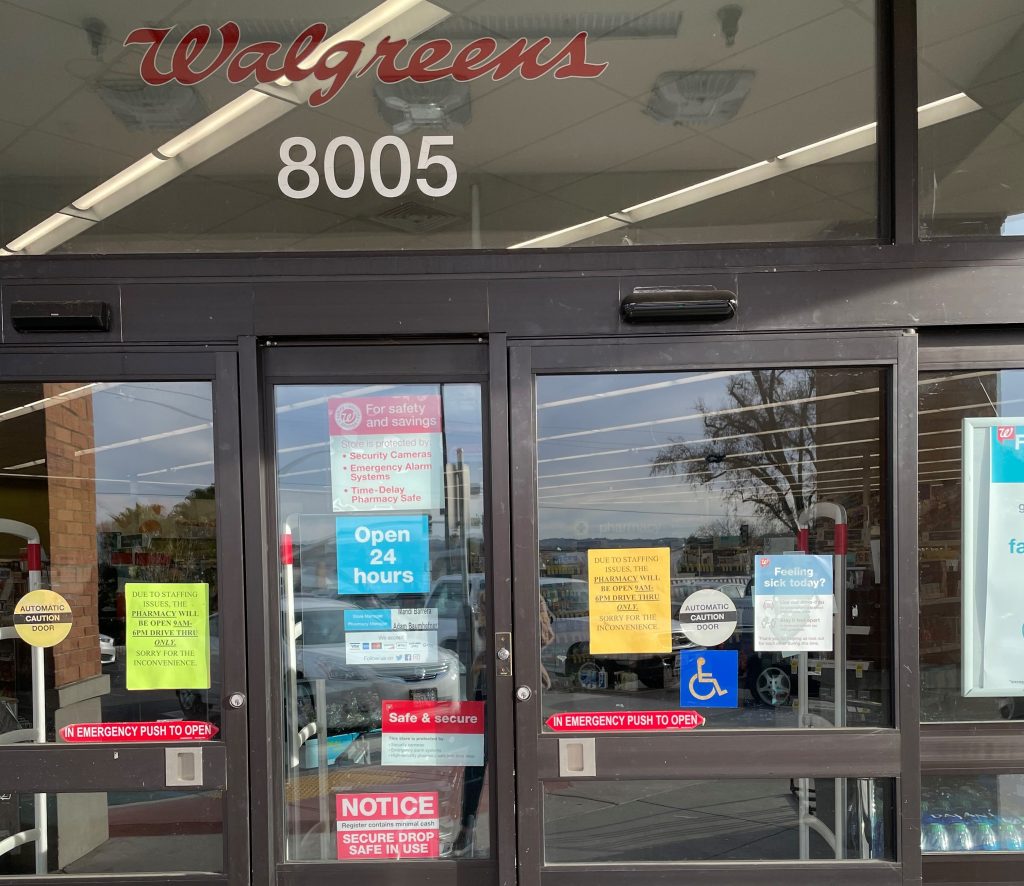 According to a Walgreens Team Member, the Store Manager is currently covering shifts in the Pharmacy due to multiple staffing issues that came to a head all at one time. A technician moved out of state; one injured their back, and another resigned. Each Pharmacy has a Pharmacist; however, we could not confirm how many Atascadero has on staff.
At this time, it is not known how long this will continue, and if they are currently hiring, we have a call into the Store Manager and will update if more information becomes available.
It is advised to call ahead and use the automated system to be sure your prescription is ready. Another recommendation is to ask your doctor to call in the prescription so that you do not have to wait and have it filled once you drive up.
The Atascadero Walgreens is located at 8005 El Camino Real, Atascadero; you can visit them online at walgreens.com.