ATASCADERO — The Atascadero City Council voted unanimously to approve the conceptual plans for the El Camino Real Downtown Infrastructure Enhancement Plan following a presentation from the Public Works and Community Development Directors.
The plans, which were only conceptually approved Tuesday night, can still be altered later. It calls for reducing a portion of El Camino down to one lane in each direction from approximately Galaxy Theatres Atascadero to Rosario Avenue north of the Atascadero Police Department station.
Approving the conceptual plans, allows the City to begin pursuing grant funding opportunities for the project that was estimated to cost $6 to $7 million and has been under review since 2017.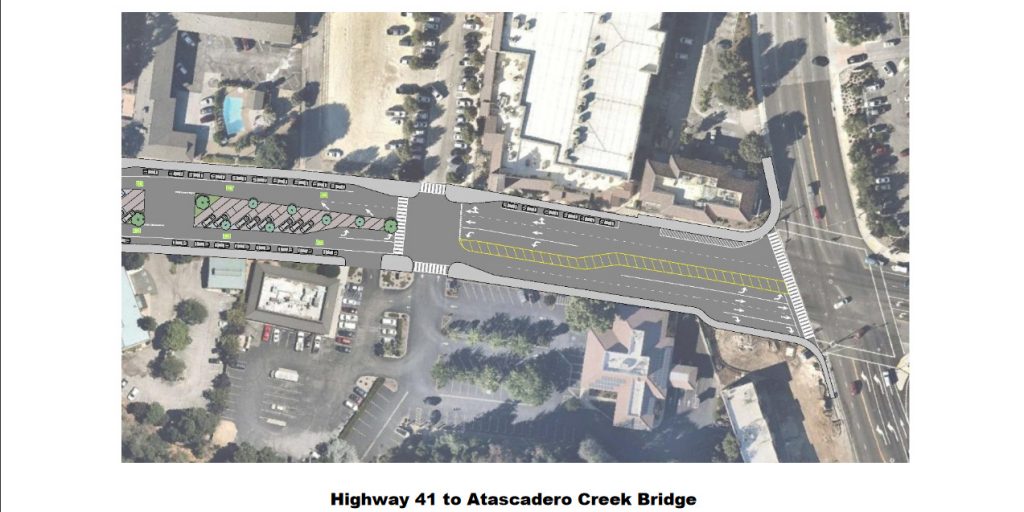 The goal is to create a destination that is safe, walkable, attractive, and also promotes business to a downtown area that is rapidly expanding.
advertisement

"El Camino was designed and operated as a state highway for many years before the US 101," Atascadero Public Works Director Nick DeBar said. "And in all practicality, the geometry hasn't changed from when it was used as a highway. Highways are meant to be efficient traffic movers to get people through corridors quickly. Highways are not a pedestrian-friendly place."
The plan will add up to 130 additional street parking spots, street trees, a larger scale pedestrian crosswalk called a High-Intensity Activated CrossWalk (HAWK) beacon on East Mall and aesthetic enhancements to downtown. It will safely and simultaneously connect both sides of El Camino Real.
"We are having safety issues on El Camino in the downtown. We have had a number of collisions in the downtown that have involved pedestrians," Atascadero Community Development Director Phil Dunsmore said. "Getting this area safe is the biggest need. So children can cross the road safely so that people who are walking can cross the road safely and so that we can have better vehicle and bicycle safety."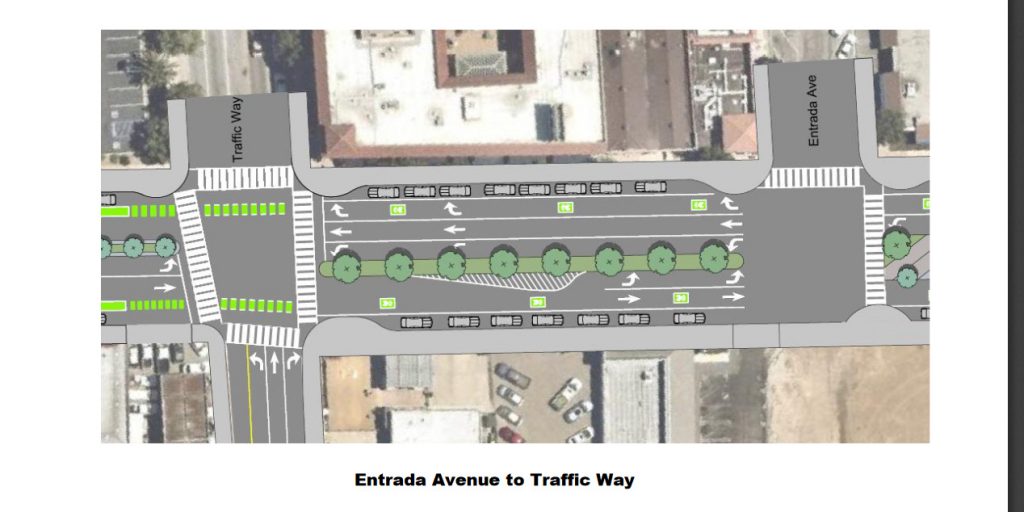 Not only will the improvements reportedly make it safer downtown, but it will also increase the ability to support businesses and restaurants and provide more opportunities to hold events that could bring in tourism dollars.
"It will also enhance the look of our downtown," Dunsmore said. "Increasing the commerce and retail and restaurant opportunities and connecting both sides of El Camino. As we see La Plaza develop, and we have a new beer garden coming along, Colony Market and Deli, as well as all the businesses north of Traffic [way] and others south, we have to be able to commute back and forth across this road without it being a significant barrier. That connection is critical to success."
The plan includes bike lanes, diagonal parking in the median, a row of street parking on the right-hand side of the road and increased traffic efficiency at busy intersections such as Traffic Way and El Camino Real.
The new development will also work with the City Plaza project that is already approved and is going in the lot just south of the La Plaza project. The area, which will be lined with trees, will funnel pedestrians, more specifically students leaving school, from the tunnel under Highway 101 through an open space accessway leading to either the crosswalk at East or West Mall.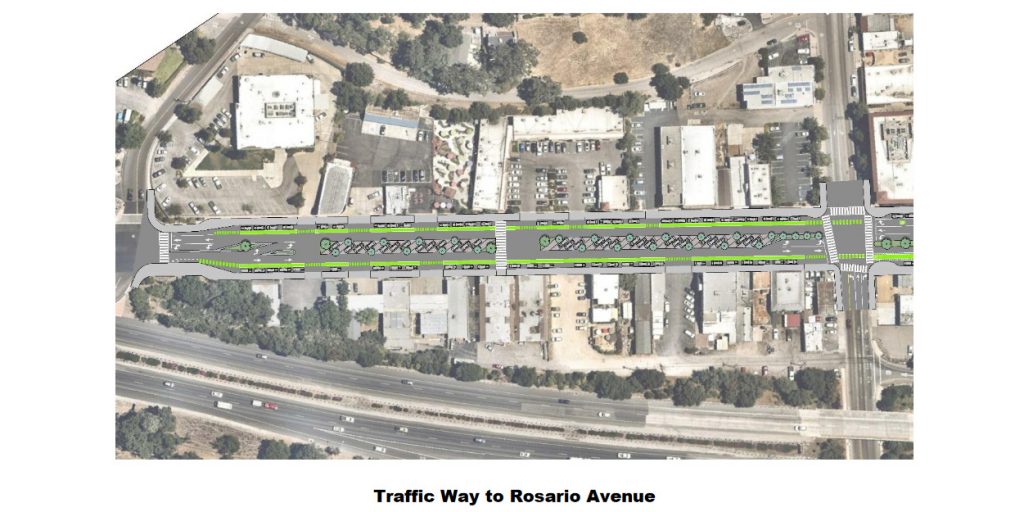 Following the presentations and a few council questions, the plan received a tidal wave of support from the community. The City said it received 128 emails advocating the approval of the downtown enhancement and a single email against it.
"When it comes to what a city can do, a city doesn't create business, but we can create an environment for business to thrive, for commerce to thrive," Mayor Heather Moreno said. "And that is really what we are looking at here. We are looking to create a space where people want to come to and not just go through. I am excited about the possibilities of this, and it is really fun to hear our business sector and so many of the residents in support of it."