The Atascadero City Council agreed to move forward with a soft loan of $400,000 to Peoples' Self-Help Housing for the Del Rio Ridge project.
The Council met via a wireless webinar as they have since the beginning of the COVID-19 pandemic.
The site on Del Rio Ridge adjacent to the Walmart-owned property was evaluated by the City last year. The PSHH design concept was approved and is ready to move forward.
"This project is considered to be a 100% affordable multi-family project," the PSHH presenter explained to the Council. "Forty-two apartments, five separate buildings on the site. It has a whole variety of bedroom counts. There are one-bedroom, three-bedroom units and different affordability levels. There is actually going to be units that would be affordable to the lower-income categories — all three of those — the low, very low, and extremely low."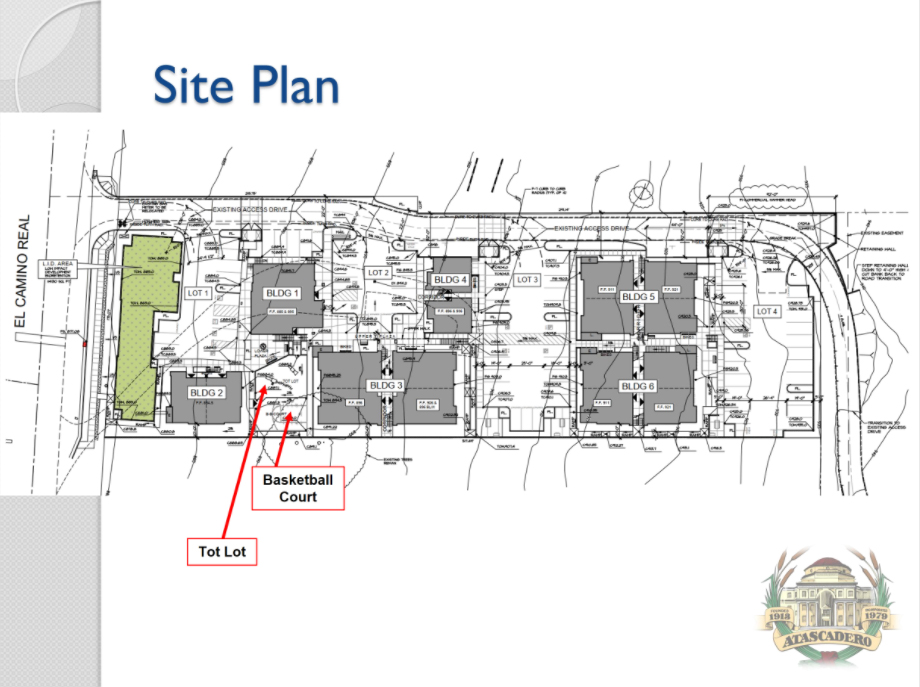 The proposal included a few design renderings for the complex, which consisted of a basketball court, a large community room, a children's play area, and a full-time onsite property manager, one of the Council's top concerns.
Councilmember Susan Funk asked where the money for the loan was coming from and was reassured that it be from a fund for this express purpose.
"If this is not money that can be used for any other purpose, then this is why this money is being paid to support projects of this nature," Funk said.
Following the presentation and questions, the Council voted unanimously to move forward with the $400,000 from the "in lieu low/moderate-income housing funds." The terms of the loan are 55 years at 3% interest.
The Council asked for three requests to be part of the loan agreement — full-time onsite property manager, Peoples' Self-Help owns the property for the duration of the loan and an affordability covenant.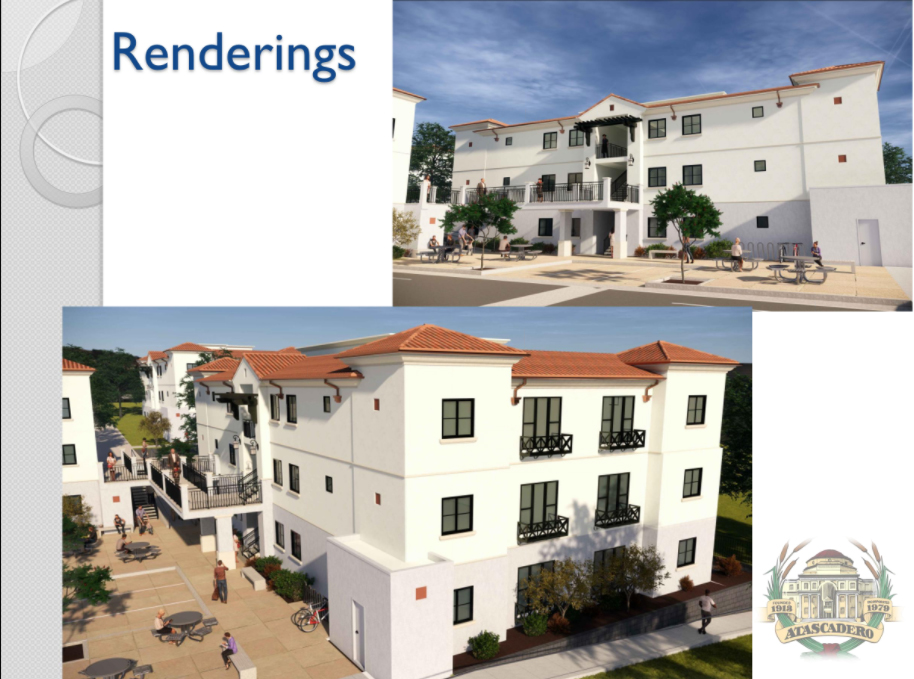 The meeting also included the unanimous passing of maintenance and improvements to road and drainage and landscape and lightning of three Atascadero districts — Apple Valley, De Anza Estates and Woodridge (Las Lomas).
Woodridge was the only District that saw an increase in its levy, which went up by 2.8%, slightly higher than the prior year. There were some public comments against the rise but it passed 5-0.
The City Council meeting began with an appearance from Atascadero Police Department Police Chief Jerel Haley, who addressed the "8 Cant Wait" nationwide campaign, calling for eight specific policies that need a change in response to the Black Lives Matter movement.
Chief Haley pointed to a release on the city website. The Atascadero Police Department outlined how its policies align with the eight in question stating, "Upon looking at those eight criteria, I am pleased to report that most of them have been covered in some detail for some time by our department."