She is the new Director of Communications and Special Projects
ATASCADERO — The Atascadero Chamber of Commerce is pleased to announce that it has hired Dawn Smith as Director of Communications and Special Projects. Dawn and her husband, Aaron, relocated to California's central coast from Gettysburg, Pennsylvania after he was hired as the new pastor of Hope Lutheran Church. In PA, Dawn founded and managed the Development Program for the Adams County Library System. Before that, she was the President and CEO of the Golden and Conifer Chambers of Commerce in Colorado.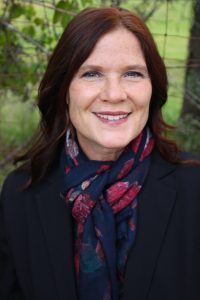 "I am thrilled to have Dawn join the team," says Josh Cross, President, and CEO of the Atascadero Chamber of Commerce. "She has an extensive background in chamber work that we intend to leverage to benefit the business community. Plus, she is energetic, fun, and a pleasure to work with."
Prior to Chamber work, Dawn served on the development team for the National Multiple Sclerosis Society Colorado Chapter, was the office manager for a law firm in Milwaukee, Wisconsin, was the newsroom coordinator for KPBS in San Diego, and before all that, made movies for ten years (including Austin Powers The Spy Who Shagged Me, Wag the Dog, Living Out Loud, and Enemy of the State). Currently, she also serves as the Director of Development for the San Luis Coastal Education Foundation.
advertisement

Smith loves taking photos while hiking, is a contributor to iStock, and her photos on Google Maps have 24,510,193 views (and counting).
"I am thrilled to dedicate time and energy to my new community and support local business owners and nonprofit leaders in this capacity," Dawn said. "I volunteered to coordinate the Job Fair for the Chamber in September and look forward to officially helping with special events and sharing the value the Chamber offers its members and the community. I love the central coast, and Atascadero is truly #atascamazing!"