Few questions go unanswered in a small town such as Atascadero. Seemingly everyone knows a little bit about everyone's business, and if they don't, they can point you in the direction of somebody who does. However, over the years, it has become increasingly hard to find information about the founder of perhaps Atascadero's most unique and unexpected feature, the Charles Paddock Zoo.
There are no books in the Library about Mr. Paddock, whose friends referred to as "Chuck," and a slew of Google searches using different keyword combinations returns only calendar reminders for upcoming zoo events and various articles on some of the newer animal attractions.
In speaking with community members who knew and worked with Paddock, they fondly remember a man whose vision led to Atascadero having its very own Zoo and the history behind it.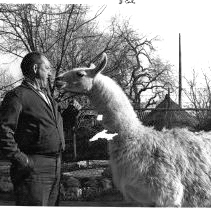 Paddock worked as a San Luis Obispo County park ranger and was responsible for the lake and park itself and the other parks in town, including the Sunken Gardens and the grass mall that ran below the high school grounds around the city administration building.
advertisement

As he oversaw the grounds of Atascadero, Paddock took up an affinity for collecting animals. In 1955, the County permitted him to move his enclosures from their old place to the spot they occupy today. By 1959, Paddock was watching over 125 animals with mostly birds and a few mammals.
In 1962, the Zoo's original version was formed as the "Children's Zoo Friendship Society," which held its grand opening in 1964. Over the years, especially while Paddock was in charge, the Zoo contained a wide variety of exotic animals acquired in various ways.
Paddock would take in some animals that were sick and rehabilitate them. There are stories of him trading with the circus that ventured into town once a year, and he even once came to own a "retired" chimpanzee that used to appear on television.
The most prestigious of his early animals were a pair of African Lions named Nathan and Valley Joey, according to a chapter on the Zoo in L.W. Allan's book "Atascadero The vision of one — the work of many." While the Zoo did contain exotic animals, it also had a section with farm animals and an exhibit for his very first animal, a possum named Cosmo Topper.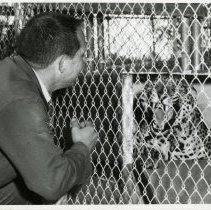 There are many stories about Paddock, from giving lion cubs to families in town to watch over as well as tales of him walking the lions and other animals around the lake that it becomes difficult to tell fact from fiction. The 1960s were a much different time.
By all accounts, Paddock was a quiet, tough, compassionate man that always helped where he could. As a park ranger, he was also a big part of the Boy Scouts and taught many in the City the fundamentals needed to be handy and self-sufficient.
He believed in the power of hard, honest work and regularly employed boys in the City for manual labor needed around the parks. One former journalist, Brad Humphrey, is quoted in Allan's book talking about working for Paddock, "At the time, I didn't believe the job would build character, but it did. Many a young person's characters was shaped by Charles Paddock."
Former Atascadero Mayor Tom O'Malley remembered compass hikes where Paddock would drop a troop of scouts off at the top of the SLO Grade and provide them with only a map and compass and wait for them at Cerro Alto. He also organized occasional boxing nights for boys to work through their problems with one another with supervision. He was, in a manner of speaking, old school.
Paddock would have to get creative to feed his animals. Atascadero's version of "Joe Exotic" would pick up "roadkill" such as deer or acquire old, dead horses and grind them up to provide food for the lions. He even once borrowed a truck to load up many rejected frozen turkeys from a processing plant in Bakersfield.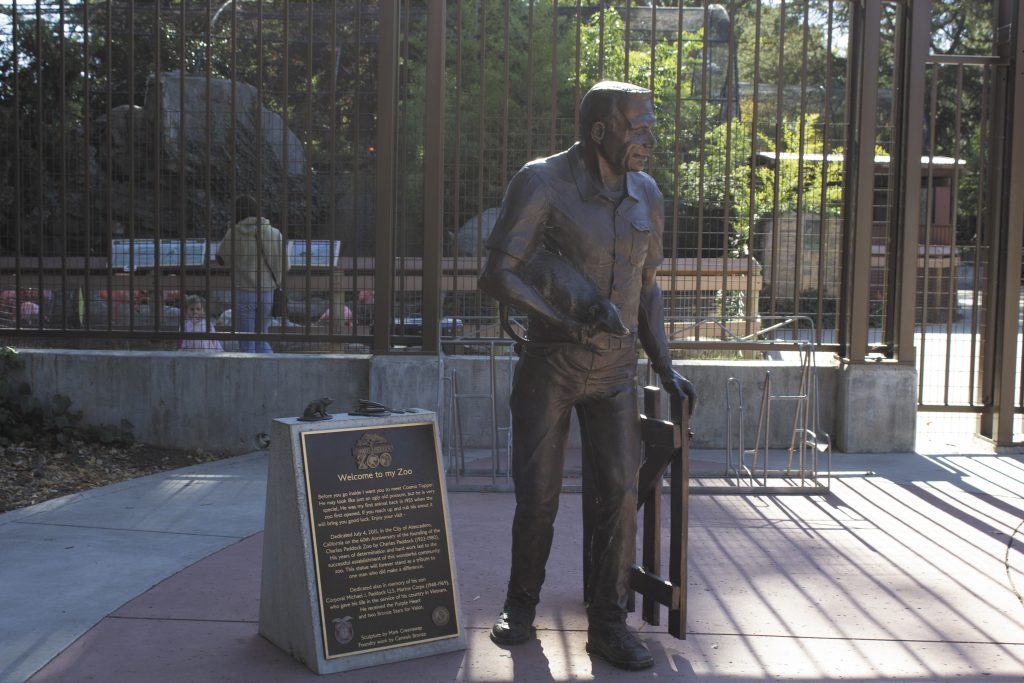 The County took formal ownership of the Zoo in 1967 and changed its name to "Atascadero Children's Zoo." It wasn't until 1977 that the County recognized Paddock's work and officially renamed it the Charles Paddock Zoo.
Unfortunately, the founder's story does not come with a happy ending. After decades of fighting to keep the Zoo open and alive, Paddock resigned amid dealing with the loss of his son, Michael, who had recently given his life fighting for his country in Vietnam. Michael was a corporal in the US Marine Corps and received a Purple Heart and two Bronze Stars of Valor for his service and sacrifice. Paddock took his own life not long after, in April 1980.
The County relinquished ownership of the Zoo in 1979 when Atascadero voters approved incorporation, and it has been under the City's control ever since. Since 1979 the Zoo has undergone a number of improvements and is now accredited by the American Society of Zoos and Aquariums.
On July 4, 2015, the City of Atascadero celebrated the Zoo's 60th Anniversary, debuting Paddock's bronze statue out front with his first furry friend, Cosmo Topper, smiling on his shoulder.