Homeless Services in North County takes another step forward in serving a vulnerable population of the homeless in our community. In November, the city of Paso Robles contracted with El Camino Homeless Organization (ECHO) to provide services to community members who are experiencing homelessness. During the same timeframe, ECHO also began more one-to-one outreach with people experiencing homelessness and are considered unsheltered living on the streets, in encampments and out of their cars throughout North County.
ECHO has now expanded that program and has added an Emergency Resource Outreach Specialist, Brad Zimmer to its team. Zimmer will work directly with people who are experiencing unsheltered homelessness to find solutions that will help them stay safe, nourished and provide options to finding shelter. Zimmer has worked with homeless individuals in a number of settings, including at Five Cities Homeless Coalition in the southern part of San Luis Obispo county.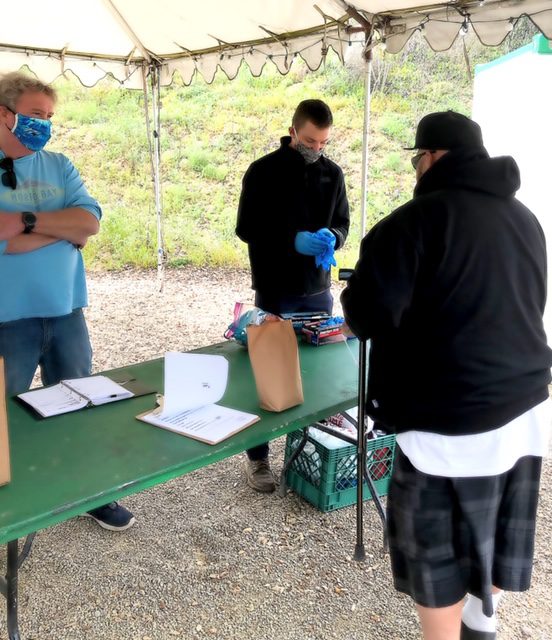 "This is another cornerstone piece of our program being put into place to serve the Paso Robles, Atascadero and Cambria communities," said Jeff Al-Mashat, Director of Homeless Services. "Having a staff member dedicated to building relationships and trust with people experiencing unsheltered homelessness is a huge step in reducing homelessness and helping people succeed in long term housing."
One of the tools ECHO will be using as part of this outreach will be the distribution of "safety bags." The bags are a response to COVID-19 and will provide food, safety and hygiene products including face masks, gloves and hand sanitizer. Zimmer will carry safety bags as he visits areas where homeless individuals gather. This potential life-saving effort will not only help people facing hunger and homelessness, it will help in the prevention of community spread COVID 19.
advertisement

"We are very excited to add this position, especially as people facing unsheltered homelessness are particularly vulnerable to something like COVID-19," said Wendy Lewis, ECHO's President/CEO. "In a time when a lot of organizations have had to scale back staff and services, providing comprehensive services to our clients, has actually led to expansion of our services to meet unmet needs."
ECHO's unique residency program provides case management services to assist homeless individuals in securing a job and finding permanent and sustainable housing within three months of entering the shelter program. While enrolled in the program, clients are taught life skills for employment, budgeting, health care management and social communication and interaction. The goal for First Step Homeless Services Center in providing this practical support in Paso Robles is the empowerment of homeless residents to move in a positive direction while assisting them in acquiring the skills and services they need to become self-sustaining, including secure housing.