The Class of 2020 will ride autos through downtown
As the regularly scheduled school year comes to an end, questions surround the culmination of a high school career that is celebrated with the annual graduation.
Packing the high school stadium full of attendees and hundreds of students into rows on the field was not viable, so an alternative was brought to life.
The Atascadero Unified School District released a plan on Thursday outlining the first-of-its-kind graduation automobile parade through downtown Atascadero.
"While current state and county restrictions make our traditional ceremonies impossible, we believe we have created a positive, meaningful experience that will appropriately and safely honor our graduates and allow families and friends to celebrate," stated a letter from AUSD.
advertisement

The 2020 graduation is intended as a "special opportunity that we want the whole family to experience," according to the district.
The ceremonial parade will follow a route along Traffic Way, down Palma Avenue, transporting the seniors from the districts three high schools — Atascadero High School, Paloma Creek High School, and ACE Academy — across the front of the Atascadero City Hall.
On the sidewalk of City Hall, graduates will receive their diploma. The logistics of the diploma handoff are not yet finalized, as the district continues to manage expectations and proper health procedures during the pandemic.
"We don't know what that will look like at that time, but the goal is to maintain as much tradition as possible," Neely said.
AUSD encouraged graduates and families to decorate an automobile, don their cap, gown and tassel, and ride with family in the parade.
COVID-19 took the spring season of high school sports, the spring semester of school, and now has taken the empowering and affirming graduation walk among classmates and friends.
What was lost to the pandemic to society is widespread and impacted all forms of life as it was, and AUSD's graduation response is a restoration of a small part of the honor bestowed on high school seniors as they finish a chapter in their book.
The audience is also a special part of the graduation tradition, and friends and families of graduates were not forgotten by AUSD.
"First and foremost, anybody who chooses to be on the parade route should be practicing physical distancing guidelines that are in place on June 3," AHS Principle Bill Neely said.
Family members will be allowed to view the celebration in person, with observation of COVID-19 health guidelines urged.
"If your family members feel so compelled to view this celebration in person, they can line the parade route with signs and cheers, following appropriate social distancing guides," AUSD related in the letter.
The one-of-a-kind ceremony is planned by the district to provide a memorable experience for families of graduates.
"We are truly looking forward to a fabulous celebration that captures the spirit and tradition of graduation," AUSD wrote.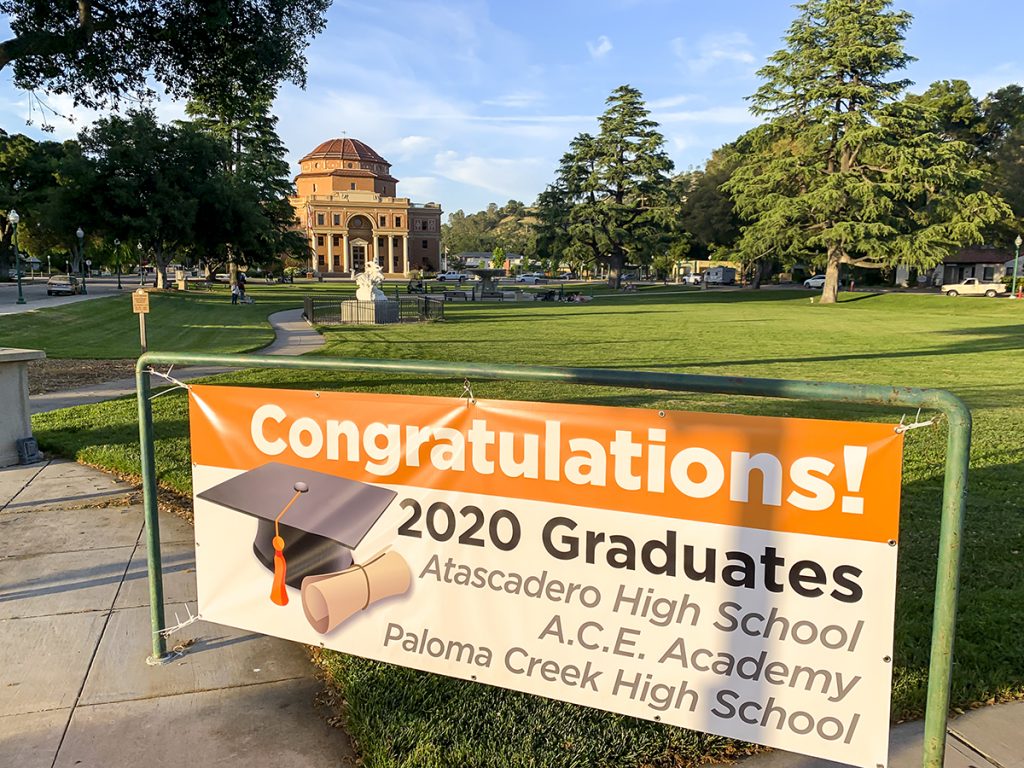 The event is scheduled for June 3, 2020 at 10 a.m., and will be broadcast live on KJUG radio and streamed live; additional details will be forthcoming for the parade route, decoration rules, and instructions.