Seniors prepare for graduation after another unprecedented school year
ATASCADERO — With graduation less than a month away, the Atascadero senior class of 2021 can officially see the light at the end of the high school tunnel. Atascadero High School (AHS) kicked off its 2021 senior high school activities with a Top 30 banquet held in Ewing Gymnasium. 
The Top 30 is based on a wide range of criteria, and all seniors are welcome and encouraged to apply in order to be considered. The application considers many factors and allows a space for seniors to indicate ways they have served the campus and community and provide some examples of personal growth or achieved goals.
"The Top 30 celebration demonstrates that, even during the limitations and difficulties of COVID, our young adults are accomplishing extraordinary things and demonstrating excellence both in and outside of school," AHS Principal Dan Andrus told the Atascadero News.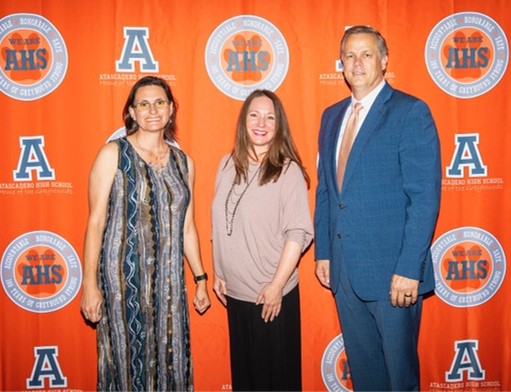 The AHS Top 30 for 2021 is Chloe Aiello, Anna Archibald, Aziz Bassil, Ajai Daner, Kylee Down, Liam Dunsmore, Noah Dunsmore, Lauren Erb, Owen Fang, Mikenna Hove, Jaedyn Imhoff, Rory Kien, Emma Kim, Haley Long, Cameron McEntire, Brynn McKenzie, Isabella Otter, Julissa Pena, Amelia Perry, Phoebe Pilg, Claire Ramsey, Bella Roberston, Faith Rocha, Kendall Ruggles, Mary Sherer, Moselle Stieler, Margaret Strohl, Ashley Sutherland, Joshua Tarcia and Sean Reagan.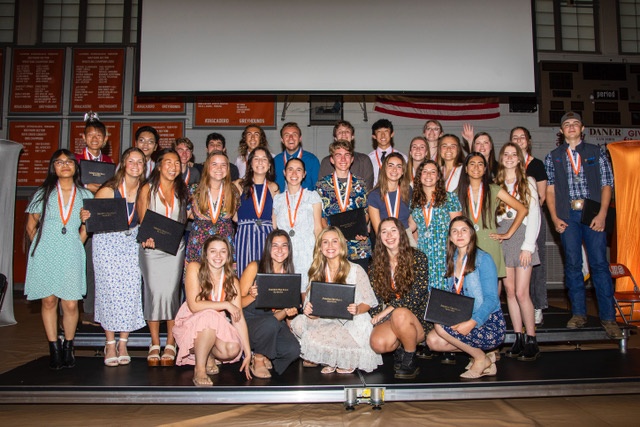 "Being honored with the other fellow students was a great experience to finish out my AHS years," Ajai Daner, an AHS Top 30 member, said. "And it was pretty cool since both my sisters also got this award [year's prior]."
AHS will be holding Prom this Saturday at the high school in Memorial Stadium, with the theme being, of course, a masquerade. On Wednesday, May 26, AHS will hold its Scholarship Night before closing out the year with the senior breakfast, Luau, and Grad Night on Jun. 2.