The first arriving engine found a male patient approximately 45 feet in the air trapped on a boom lift bucket. The patient was trimming trees, when he came into contact with high voltage power lines.
Multiple reporting parties stated they heard a loud explosion and the power went out. Fire department paramedics utilized a ladder truck to quickly gain access to the patient,assess the situation and the extent of the patient's injuries.
Fire crews were able to manually lower the scissor lift from the ground enough to clear the electrical power line so the patient could be safely transferred into the fire department ladder truck platform.
The patient was found to have multiple severe burns, but was conscious and able to follow commands.
advertisement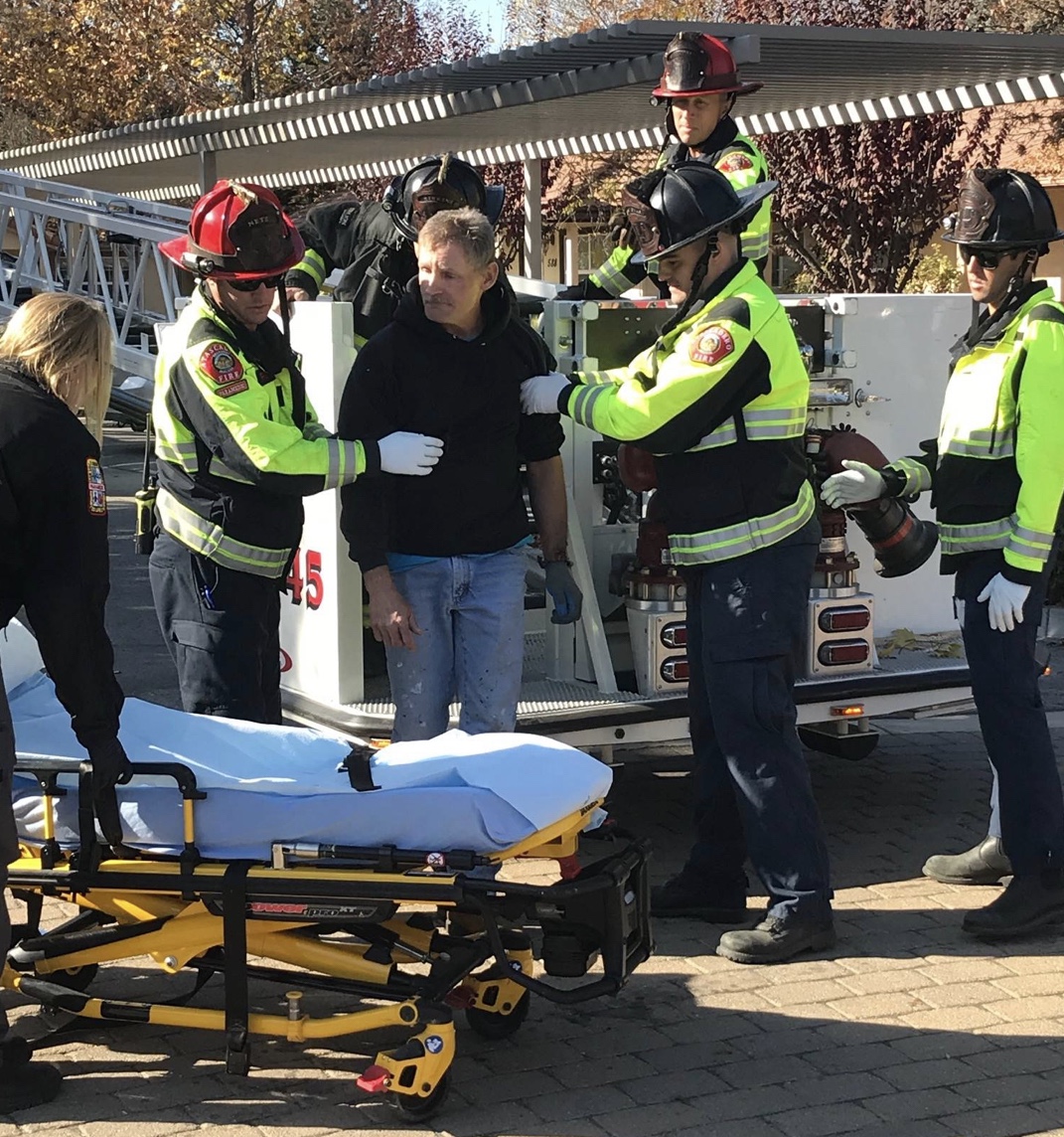 Patient was loaded into San Luis Ambulance, where he was transported to Sierra Vista Hospital's Trauma Center.