Second Templeton pitcher to sign pro contract in 4 years
Former Templeton Eagles standout pitcher Mac Lardner is officially a member of the St. Louis Cardinals organization after signing on the dotted line Sunday afternoon. Lardner, who graduated from Templeton in 2016, was expected to be drafted in MLB's usual 40-round draft. However, due to COVID-19, the league cut it down to only five rounds. This change gave Lardner the little bit of leverage he needed to end up with the team he wanted.
"I actually slipped out of the fifth round," Lardner told The Atascadero News on Monday. "I got a call from two different teams in the fourth and fifth rounds that I thought I had a chance to be drafted by for around the same amount of money that I signed (reportedly received a $20,000 signing bonus) with the Cardinals and I basically turned them down because I wanted to be a Cardinal."
Lardner joins the quickly growing list of North County athletes in the big league and is the second Templeton Eagle to sign in the last four years, joining his friend Spencer Howard who was drafted by the Philadelphia Phillies in the second round in 2017 after a strong career at Cal Poly.
Not only is Lardner looking forward to working with another Templeton Eagle in the near future, but he also might try adding some size from Paso Robles' own Josh Oliver, who is looking for a breakout season this year with the NFL's Jacksonville Jaguars.
advertisement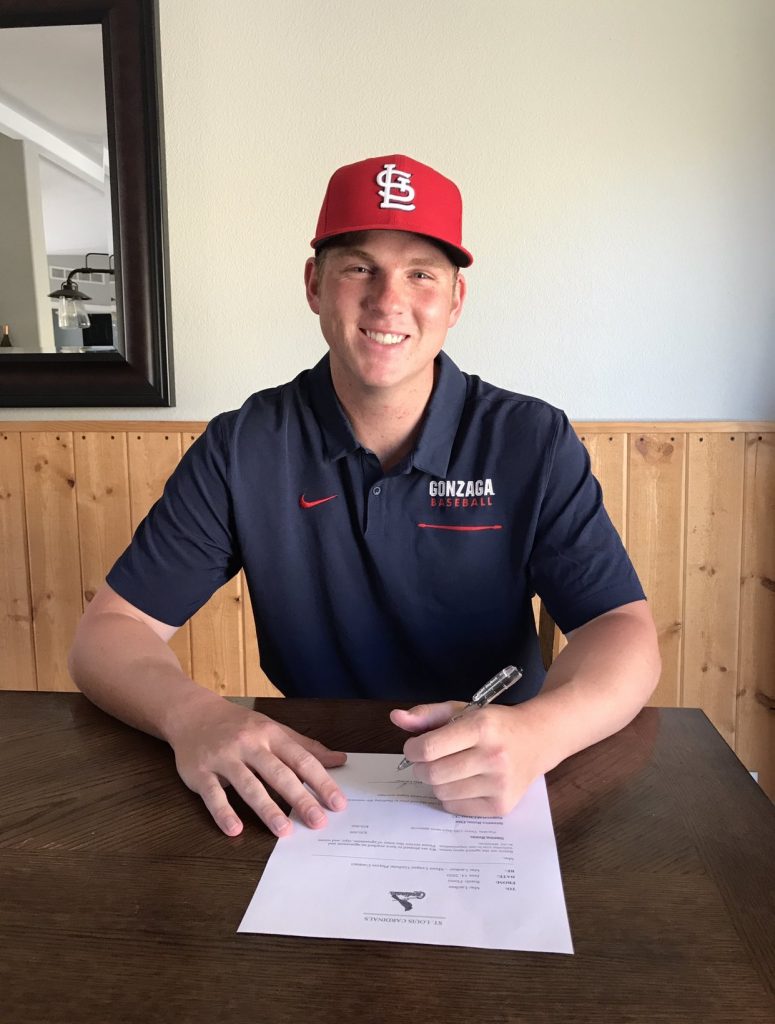 "We are really good buddies, and we are really close. In the offseason, we throw together and work out together, so it is cool to have someone like that to look up to," Lardner said of Howard. "I've become pretty good friends with Josh Oliver too, and he is also down in Florida, so once we both get down there, I'd love to link up with him, he is such a good guy, and hopefully we can make our communities proud."
While in high school, Lardner earned first-team All-American honors and first-team all-state honors and kept the accolades coming in college, earning second-team All-West Coast Conference his sophomore year followed by All-West Coast Conference honorable mention his junior season.
Lardner currently works three pitches, fastball, changeup, and curveball and will spend the next few months working on his velocity while also trying to add a fourth pitch, a slider, to his repertoire.
The 6-foot-4-inch left-hander went 16-11 with a 3.75 ERA in 39 starts over his four years at Gonzaga University in Washington state, pitching just under 250 innings.