Glasshead Studio
In an effort to stay afloat,  I have created "to-go" Mosaic Kits available for pick-up. People can directly contact me through email, Facebook, Instagram or phone.
I also have gift certificates for future classes or artwork.I have attached a photo of my kit. These are challenging times and I hope to weather this storm and not close up shop!!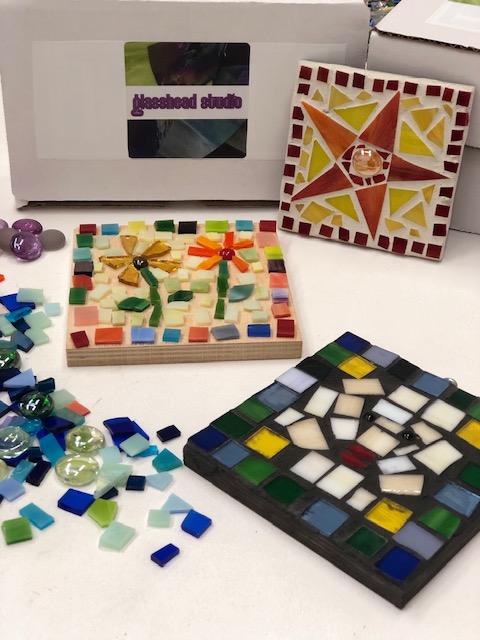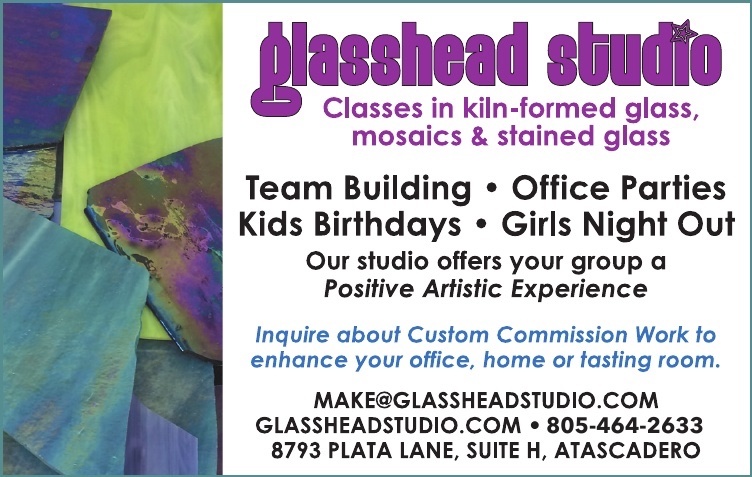 Brezden Pest Control
Brezden Pest Control
77 Marquita Ave
Paso Robles, Ca. 93446
Hours: 8:00am – 5:00 Monday thru Friday
Saturday, Sunday and after-hour Services available
Local Family Owned since 1980
805-466-9290 * 805-239-8400
Visit  www.brezdenpest.com for special offer. http://facebook.com/brezden.pest.control
advertisement

Broken Earth Winery
Broken Earth Winery is open for to go food orders and wine purchases from 11-6 with curbside assistance available and offering free delivery within a 50 mile radius for both. We are also offering a free pizza with a minimum of 1 bottle purchase. For our out of the are customers we are offering $5 flat rate shipping on all orders.
California Meridian Insurance
California Meridian is open for business—some folks here and some working from home M-F, 8 am until 4:30 pm
805-466-3400
Elect Electric
Elect Electric remains open during our normal business hours.
Mon 8 a.m. to 5 p.m.
Tues 8 a.m. to 5 p.m.
Wed 8 a.m. to 5 p.m.
Thurs 1 p.m. to 5 p.m.
Fri 8 a.m. to 5 p.m.
Sat CLOSED
Sun By Appointment Only
As a local service provider, we are here to help you with any electrical service.  Call us today at 805-GET-HELP (438-4357)
Staples Atascadero
Staples is open
Monday through Friday from 10am to 6pm
Saturday 12 noon to 5 pm 
Closed Sunday
We offer full server print and marketing production for all the small business as well as a technology dept for most issues for computers. We have a great selection of printers and office chairs for all the local's to work form home.We offer curbside pick up as well as personal shopping and as always we have Buy online and pick up in store with in a hour and we can bring the item to the customer parked out side.
LaDonna's
We are open for take out Thursday – Sunday 5-8.
We are uniquely suited to serve the needs of our community as we are Family Style. We also offer wine, beer, and cocktails with food order. Please let me know if you have any questions or need any other information from me. Thank you!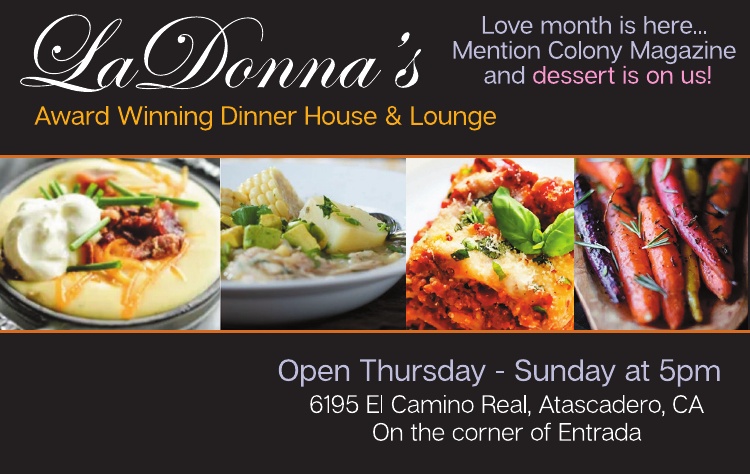 For access to publish your own business updates, register here.
We care about the community and want to assist in keeping the public informed of local business matters. In order to help as efficiently as possible in this time of need, we are providing business owners the opportunity to publish updates directly to our site through our Business Contributor portal. Please email us if you would like to know about more options that are available for publishing your news and information.