Annual Event Modified for Safety by ECHO
ATASCADERO — The El Camino Homeless Organization held its 9th Annual Long Walk fundraiser on Saturday afternoon, Sept. 19, but it looked a bit different in 2020 due to COVID-19 pandemic safety precautions.
The popular event is generally kicked off by the Atascadero High School Marching Band Drum Line. It brings together hundreds of community members and volunteers to walk with members of the transient population that ECHO serves to bring people together and bring awareness to the need within the county. The group walks from the ECHO parking lot to the Sunken Gardens, where they take a picture on the steps of the iconic Rotunda steps that blurs all the lines of social classes and represents the community as a whole.
"It is usually a kind of festive atmosphere, and the spirit is such a great feeling to be with several hundred people and the people we are serving, and you can't tell who is who," ECHO President Wendy Lewis said. "This year, it was a little surreal, just our staff and some of our residents did the walk, but the event went really, really well in spite of being very unusual and different for us."
While only about 20 people in total made the walk this year in 2020 due to the pandemic, the event was still just as successful as the community rallied to support ECHO's work.
advertisement

Following the walk, ECHO has a barbecue fundraiser. This year, ECHO transitioned to selling drive-up, to-go barbecue orders for $25 a person. They had no trouble selling all 250 meals.
"Because the community still really supports our work and supports those who we are serving, we were able to do incredibly well in the fundraising aspect," Lewis explained.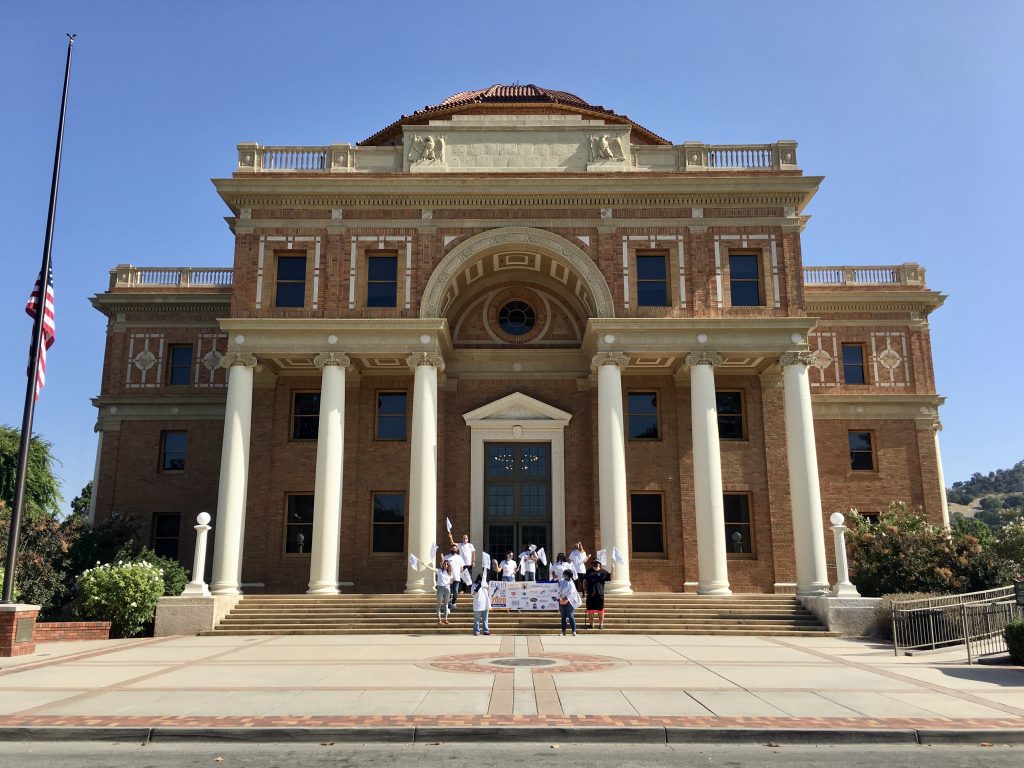 On top of the 250 meals sold, more than 15 local businesses stepped up as event sponsors and donated to ECHO. The list of sponsors included local media like KSBY and 100.5 The Beach, regional banks, community service organizations like the Atascadero Rotary and Kiwanis clubs, as well as their founding sponsor, Howard Products Inc, who donated $10,000.
ECHO's goal is to raise $40,000 by year's end for its Atascadero campus and services and were nearing that after the successful Saturday event.
"With the sponsorship help, we are getting very close to our $40,000 goal," Lewis said. "We are still waiting for a few gifts to come in, and hopefully, some of the media spotlighting can help put us over the top of our goal."
ECHO provides many services for the transient population in Atascadero, including nutrition programs, shower programs, and meal programs. It includes residency and case management services to help people secure a job and find permanent and sustainable housing.
This year, ECHO has helped 46 people find housing.
While the Long Walk Home event is over, the fundraising is not. Those interested can donate through the ECHO website www.echoshelter.org/support-us or send a gift to 6370 Atascadero Ave., Atascadero, CA, 93422.