After a very wet winter, spring arrived on March 20, and if all goes well, we will still see some "April showers." We need the rain, that's for sure.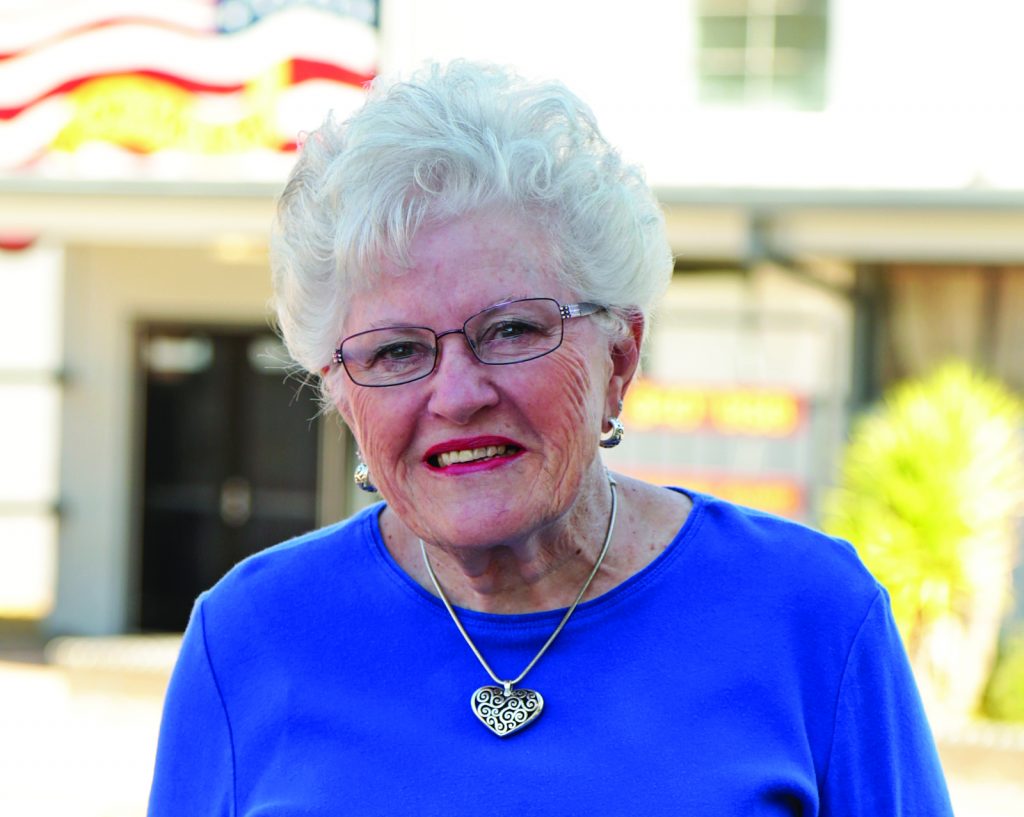 Looking at my April calendar, I see that Easter is on the 9, Tax Day is on the 18, and Earth Day is on the 22. All are important days in our lives but in different ways. Easter is the day I remember as a family-gathering day. After attending church services, there was always a hunt for Easter eggs for the children, followed by a feast of wonderful homemade food. Good memories.
If you're planning a "feast" for your own family gathering, consider these recipes for roasted loin of pork, baby carrots, spring vegetable salad, and of course, something sweet. Add your favorite potato dish to complete the menu.
advertisement

Roasted Loin of Pork with Garlic, Apples, and Thyme
Ingredients:
2 tablespoons vegetable oil
1 5-pound boned and rolled pork loin roast
2 tablespoons butter
8 large garlic cloves, finely chopped
3 large tart baking apples, peeled and thickly sliced
1 tablespoon fresh thyme leaves or 1 teaspoon dried thyme
Salt and freshly ground black pepper
2 tablespoons cider vinegar
3/4 cup apple cider (or applejack)
Thyme sprigs for garnish
Directions:
Preheat oven to 350 degrees. Place oil in flameproof casserole or Dutch oven and place over medium-high heat. When oil is hot, add pork roast to pan and brown on all sides. Remove roast and add butter to pan. When butter is melted add garlic and apples. Reduce heat to low, cover pan, and cook for 10 minutes, stirring occasionally. Press thyme onto surface of roast, season with salt and pepper. Return roast to pan with garlic and apples and place in preheated oven. Roast for about 1 3/4 hours, or until pork is tender and cooked through; baste roast occasionally with pan juices. Remove pan from oven and transfer roast to cutting board. Cover loosely with foil. Stir vinegar and apple cider or applejack into pan and heat over medium-high heat. Cook, gently stirring mixture, until liquid is reduced and thickened, 10 to 15 minutes. Season with salt and pepper to taste. To serve, remove strings and excess fat from roast and cut into 1/2-inch-thick slices. Spoon warm sauce over each serving and garnish with sprigs of thyme. Serves 8
Pan-Roasted Baby Carrots
Ingredients:
2 pounds baby carrots, peeled
1 teaspoon dried basil
1/4 cup chicken stock
1/4 cup (1/2 stick) butter
Directions:
Preheat oven to 350 degrees. Place carrots in a shallow baking dish and sprinkle with basil. Pour chicken stock over carrots and dot with butter. Cover casserole loosely and roast for 45 minutes or until carrots are very tender. Serves8
Spring Vegetable Salad
Ingredients:
1 pound asparagus
1 pound sugar snap peas
3 cups torn leaf lettuce
1 cup Red Wine Vinaigrette (See recipe below)
Directions:
Trim asparagus and cut into 1 1/2-inch lengths. Place asparagus and peas in vegetable steamer over simmering water, cover, steam 5 minutes, or until crisp-tender. Remove from heat, rinse with cold water, drain, and chill. Just before serving, toss all ingredients together in a salad bowl. Serves 8
Red Wine Vinaigrette
Ingredients:
1/2 cup red wine vinegar
1 teaspoon Dijon mustard
Pinch of salt
1/2 teaspoon freshly ground black pepper
1 cup light olive oil
Directions:
Combine all ingredients in a jar. Cover tightly with lid. Shake well. Refrigerate for up to one week, tightly covered. Makes 1 1/2 cups
Since we live in "wine country" I thought this last recipe would be fun to end with.
White Zinfandel Ice
Ingredients:
3 cups sugar
3 cups water
3 cups Zinfandel
2 cups white grape juice
Juice of 2 lemons
Directions:
Combine sugar and water in a saucepan and bring to boil. Simmer for 5 minutes. Stir in Zinfandel and simmer 5 minutes longer. Remove from heat and cool to room temperature. Stir in grape juice and lemon juice. If using and ice cream maker, freeze according to manufacturer's instructions. Or freeze as follows: Pour mixture into a shallow metal pan and place in freezer. Freeze for 4 hours, breaking up the layers of ice with a fork once an hour. Remove pan from freezer and cut ice into chunks. In batches, place chunks in a blender or bowl of food processor fitted with the steel chopping blade. Blend at low speed or process using short pulses until the mixture becomes smooth. Return to pan and freeze until firm. Serve in sherbet glasses or something similar. Serves 12
ATASCADERO NEWS MAGAZINE
Copies of Atascadero News Magazine are directly delivered to 11,500 readers in zip codes 93422, 93432, and 93453 and 1,500 dropped with support from advertisers and subscribers. Together, we are Making Communities Better Through Print.™
To subscribe or advertise, click here.