ATASCADERO — After a streak of recent rule-breaking incidents at Joy Playground — Atascadero's inclusive playground designed for children with special needs — the Parents for Joy organization would like to remind those who visit the park how important it is to follow the posted rules.
"We need people to understand that there is to be no food or drink inside the playground," said Parents for Joy member Sarah Sullivan. "Not only to keep it clean but also so that people with food allergies have a safe place to play… this is a special playground and needs to be treated that way. We have had issues with food and with older kids not being respectful. This playground is for everyone but it was designed for children with special needs. They deserve a safe place to play. That's why it saddens me to see people disrespect it."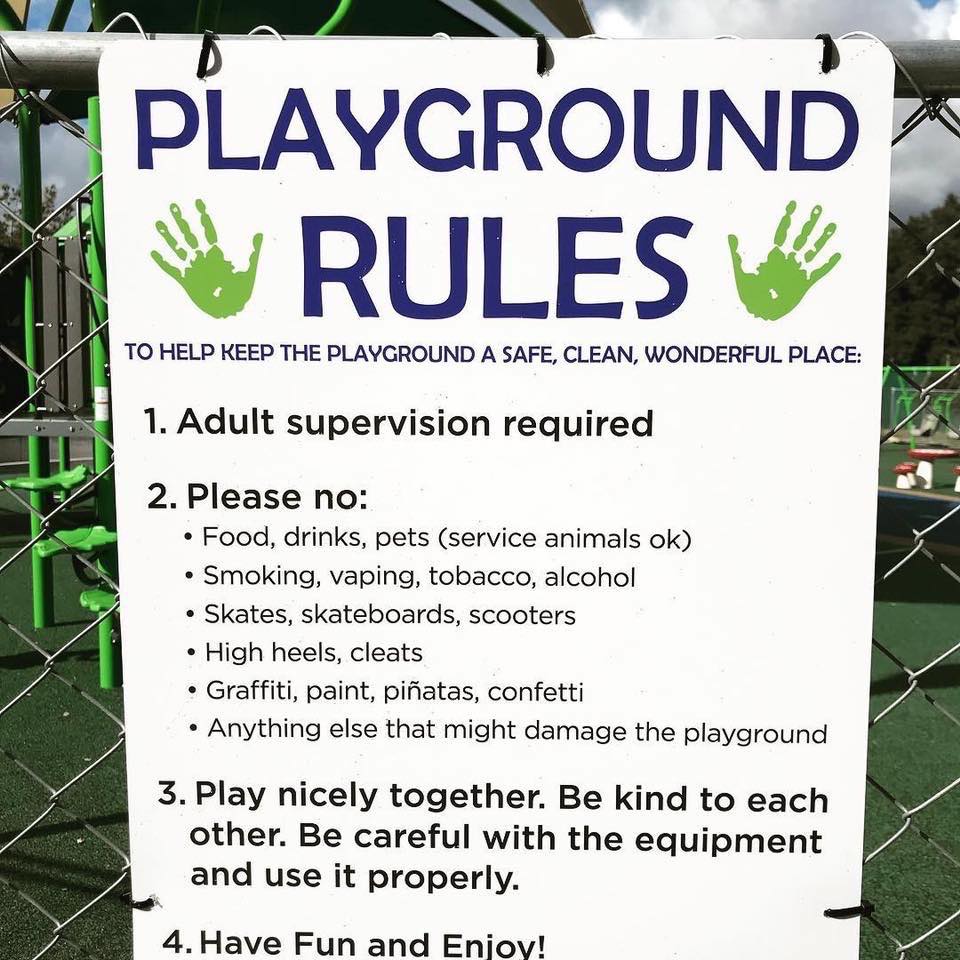 Sullivan said that a mother recently was forced to take her child home after somebody smeared a fig bar on the slide.
"If her daughter had come into contact with it she could have gone into anaphylactic shock," she said. "I shared her story on our Facebook page to try and get that info out there. Unless you live with it you probably don't think about it."
advertisement

For children with food allergies, coming into contact with certain foods can cause anaphylaxis, a severe, life-threatening allergic reaction that causes the immune system to release a flood of chemicals that can send the body into shock with blood pressure dropping, airways narrowing and breathing possibly becoming blocked. Symptoms include a rapid, weak pulse, a skin rash, nausea and vomiting. Anaphylaxis requires an injection of epinephrine and usually a trip to the emergency room and if it isn't treated right away, it can be fatal.
Sullivan said that people eating at the playground has been an issue in general with food being smashed into the ground and left near the equipment.
"I personally have seen many people eating and drinking inside the playground," she said. "There are picnic tables just outside the gate. I'm hoping by sharing this issue it will help people better understand why the rules are so important."
Sullivan said that there have also been problems with people being at the park after hours. The playground has been surrounded by a temporary fence since it opened this past April but next month a permanent fence will be installed with the help of Atascadero Kiwanis Club and Rotary Club volunteers. The new fence will have a self-locking gate that Parents for Joy members will be able to program to remain locked when the park is closed at night.
"I have had some issues with older kids being there (after dark) and not being very respectful," Sullivan said. "We keep it locked at night to hopefully cut down on vandalism."
For more information on Parents for Joy and the Joy Park playground, visit parentsforjoy.org.