Trash and human waste seepage create contamination concerns for Atascadero Mutual Water Co.
For a little over a year now, homeless people have been visiting or living in the riverbed behind the Atascadero Mutual Water Company's facility on Sycamore Road. Over time, the encampments have grown in size and number that AMWC is considering closing all access for people to the riverbed, including the popular Juan Bautista De Anza Trail, to try and impede people from camping.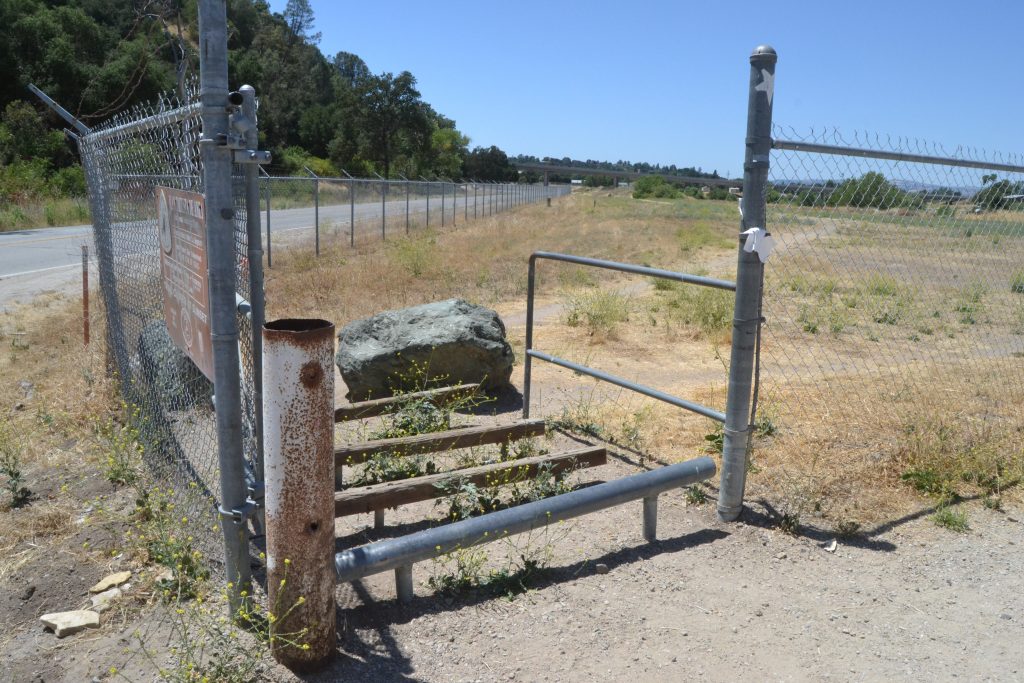 "Well right now, we are facing what the water company would call a trespass issue," Atascadero Mutual Water Company John Neil said to The Atascadero News. "We prohibit camping on Water Company property. It is accessible to the public for hiking, biking and equestrian use, but not camping. We have individuals that are basically living in the river bottom, and they are crossing our property and cutting our fences. They are hauling couches and shopping carts and all that into the river bottom, which ultimately the Water Company is going to be responsible to clean up."
AMWC owns the land on the west side of the Salinas River but does not own the actual river bottom itself, meaning they can close off all access to the riverbed. There are a handful of issues the Water Company said they are facing starting with an excess of debris in the river such as couches and shopping carts. Neil stated they pull almost a dozen of out each week.
Aside from the debris harming the natural ecosystems of the river, it is potentially starting to affect the water's purity due to individuals using the river bottom as their bathroom.
"First, you need to understand our system a little bit. We have our deep wells and our shallow wells," Neil said. "Shallow wells are the ones that pump from the alluvium of the Salinas River, and we have had some issues with bacteriological contamination that we really haven't experienced in the past. I want to say correlation is not causation, but the individuals that are camping in the riverbed are using the river as their toilet facility."
While the answer sometimes might be calling the Atascadero Police Department, its jurisdiction is only on the west side of the riverbank while the right side is privately owned. Meaning, if those living in the river move to the other side, or are staying in the middle, that is not city property. The line between private property and city property is arbitrarily drawn down the middle of the river.
The Atascadero Mutual Water Company reached out to the California Department of Fish and Wildlife that monitors waterways but has not yet received any aid. AMWC is calling on the community for a solution before they shut down all access to a popular city trail.
Homelessness has become a more frequent topic of conversation in San Luis Obispo County and specifically in North County. According to a 2019 social services report from the county's Point In Time Count, homelessness has increased nearly 32 percent since 2017 across the county. The report, which came out in August of 2019, stated that there were 1,483 homeless people in SLO County during a one-day census in January.
"In our county, there are about 1,500 people who were counted that were unhoused," said Wendy Lewis, President of the El Comino Homeless Organization shelter. "And what is the correlation back to why they are in the riverbed is in our county, between us and Prado 40 [the shelter in San Luis Obispo], there are about 150 shelter beds. There is also another around 150 domestic violence shelter beds, so about 300 shelter beds in our county with at least 1,500 people experiencing homelessness. There just isn't enough alternate places for people to get services, especially that overnight shelter piece."
ECHO is a 60-bed shelter providing an overnight residential program that has wrap-around services. Meaning it's not for individuals just to come in and have a bed, but for people who are coming in committed to what they need to do to make progress on the goal of finding housing. It is one of only two shelters in the county.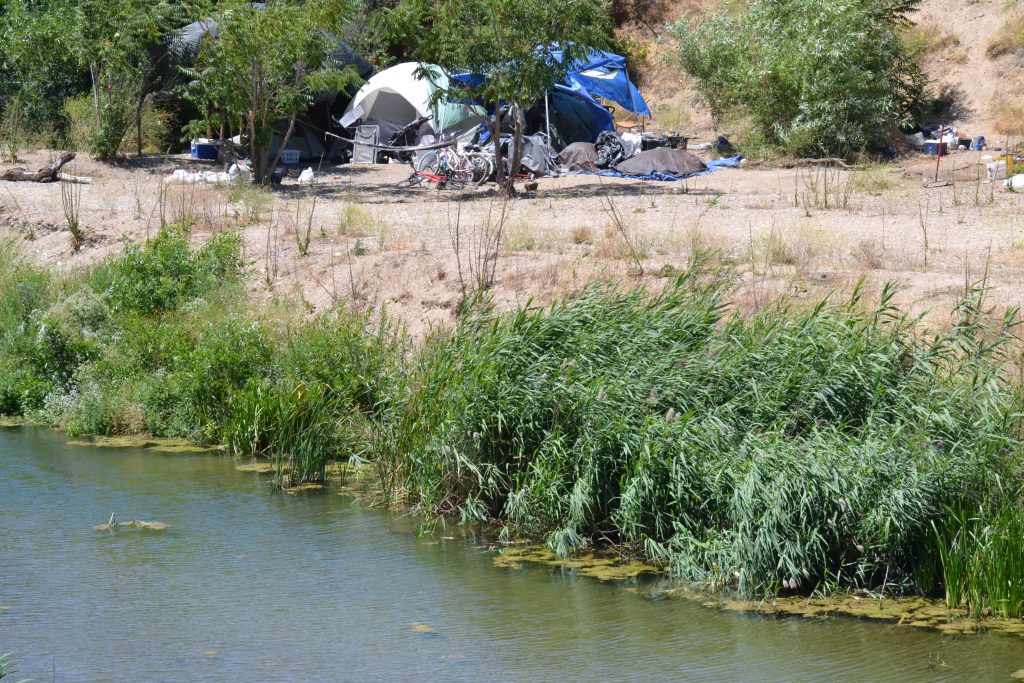 The local shelter is currently trying to build a refuge in Paso Robles to help those trying to secure housing. ECHO also began outreach beyond its walls with its Street Outreach Program, sending managers to encampments with emergency bags of food and water and facemasks and hand sanitizer, among other things.
"We hear it's a homeless crisis quite often, but we see it as a humanitarian crisis," Lewis said. "Especially during COVID, people experiencing homelessness are four times more likely to die if they get it."
According to those closest to the situation, it is not one that will go away if ignored and might soon result in the loss of public access for everyone.
"We don't have a date certain for closing it off. We want to take every remedy that may be available to us before we go that far," Neil said. "Our goal is to bring public attention to the water quality issues associated with these encampments that are so close to the community water supply. We'd like to encourage residents who regularly use the property and witness the pollution issues caused by these encampments to contact council members and the resource agencies."
People wishing to donate time or money to ECHO can visit its website at echoshelter.org/.