Peuvrelle spearheaded successful prosecution in once-dormant case of Kristin Smart's 1996 murder
SAN LUIS OBISPO COUNTY — The California District Attorneys Association (CDAA) awarded former San Luis Obispo Deputy District Attorney Chris Peuvrelle with the prestigious 2022 Outstanding Prosecutor of the Year Award for rural and medium counties in California. The accolade was officially presented at the CDAA Summer Conference, where Peuvrelle was recognized for his exceptional dedication and achievements in the legal field.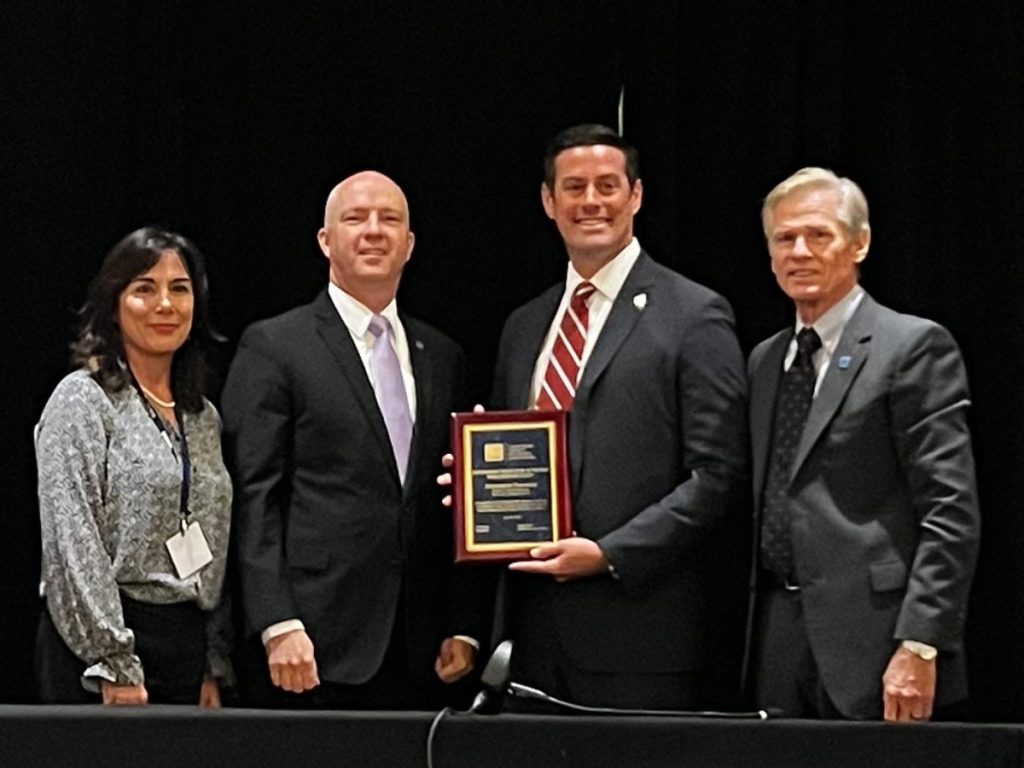 advertisement

Peuvrelle's nomination for this special recognition came from District Attorney Dan Dow, who praised his immense efforts that led to the successful prosecution of People v. Paul Flores for the 1996 murder of Kristin Smart. The case had long been a cold case, and Peuvrelle's relentless pursuit of justice resulted in the culmination of a landmark trial, bringing closure to Kristin Smart's family and the community.
After his outstanding work as deputy district attorney, Chris Peuvrelle was appointed as an assistant district attorney (supervisor) in the Monterey County District Attorney's Office in January 2023. The appointment was made by Monterey County District Attorney Jeannine Pacioni, recognizing Peuvrelle's skills, commitment, and invaluable contributions to the legal system.
The entire prosecution team involved in the People v. Paul Flores trial also received commendation for their tireless efforts to ensure accountability for the crime and deliver justice for Kristin Smart.
The community and the legal fraternity express immense pride and gratitude towards Chris Peuvrelle and the prosecution team for their unwavering dedication and outstanding work in bringing closure to a decades-long case. The award is a testament to their commitment to upholding justice and safeguarding the rights of the people.
Feature Image: San Luis Obispo County District Attorney Dan Dow (left) and Former Deputy District Attorney Chris Peuvrelle are shown after Peuvrelle received the Outstanding Prosecutor of the Year Award. Contributed Photo