Winner chose The General Store Paso Robles as her Favorite Business
In our 7th annual Best of North SLO County Reader's Poll — Best of 2020 — we hung a big carrot out there for those who completed at least 90 percent of more than 140 questions. Well, 28 people came through with at least 126 answers and we chose a winner from those 28 by random to receive a shopping spree of $500 to spend at their favorite local buiness.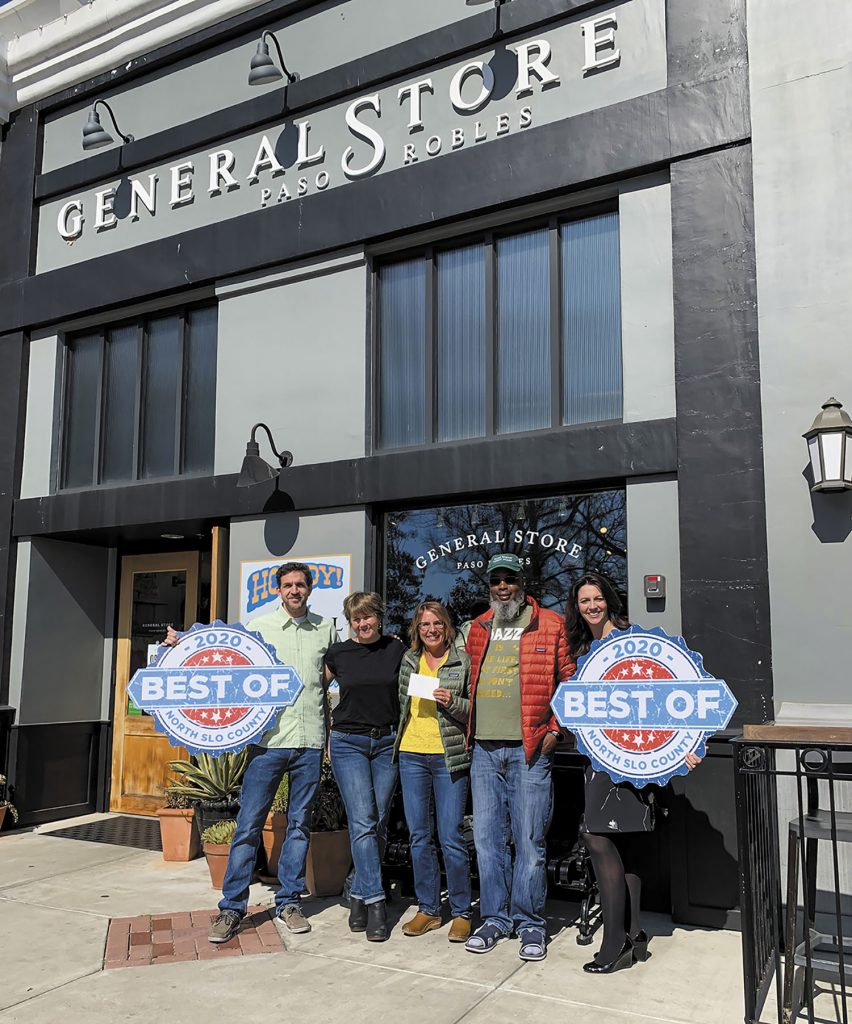 The winner of the random drawing was Sonja Martin, and her favorite business was The General Store Paso Robles — and it turns out it could not have been a better fit for everyone.
Martin graduated from Atascadero and now serves the local community as a registered nurse. She and husband Earnest both enjoy the outdoors, trips to the Mammoth Lakes area, hiking, and blues festivals. The eclectic, unique and handpicked items at General Store made it a good fit for Sonja's hometown choice.
"We always go here," Martin said. "We are local and I grew up here. They have a variety of so many things — it feels like home — so many Paso Robles items."
advertisement

Joeli Yaguda, one of three owners of General Store, detailed how they keep coming up with unique items that make The General Store a special place in the heart of Paso Robles.
"We went to three different shows in January," Yaguda said. "We met stationary artists from all over the world and went to two different makers markets, and met a lot of makers. A lot of the new stuff focuses on eco-friendliness and all-natural health and beauty. That is where our heart is."
The General Store also carries a variety of Paso Robles branded goods, and a lot of the custom goods are designed in house.
"It's a mix," Yaguda said. "One of the great things about our partners is one of them, Jillian, is a graphic artist from Cal Poly. She is our secret weapon and does a lot of our design so we don't have to rely on people out of the area."
Another item The General Store carries is unique, handpicked books.
The winter stock is turning over and the spring items are hitting the shelves, so get in and shop before Sonja Martin comes back to get all the good stuff with her $500 shopping spree!
Congratulations again to Sonja and The General Store! Thank you all for participating in the Best of 2020 reader's poll, and we already look forward to a bigger show next year.
Take a look at all the winners of our poll, beginning on page 30 of the March issue of Paso Robles Magazine, or go online to pasoroblespress.com to find the list all year.