Frannie Perry went on to compete in the State Championships on Saturday, Nov. 26
ATASCADERO — At Woodward Park in Fresno on Nov. 17, Atascadero High School (AHS) sophomore Frannie Perry took first place at the CIF Central Section D3 Women's Cross Country Championship.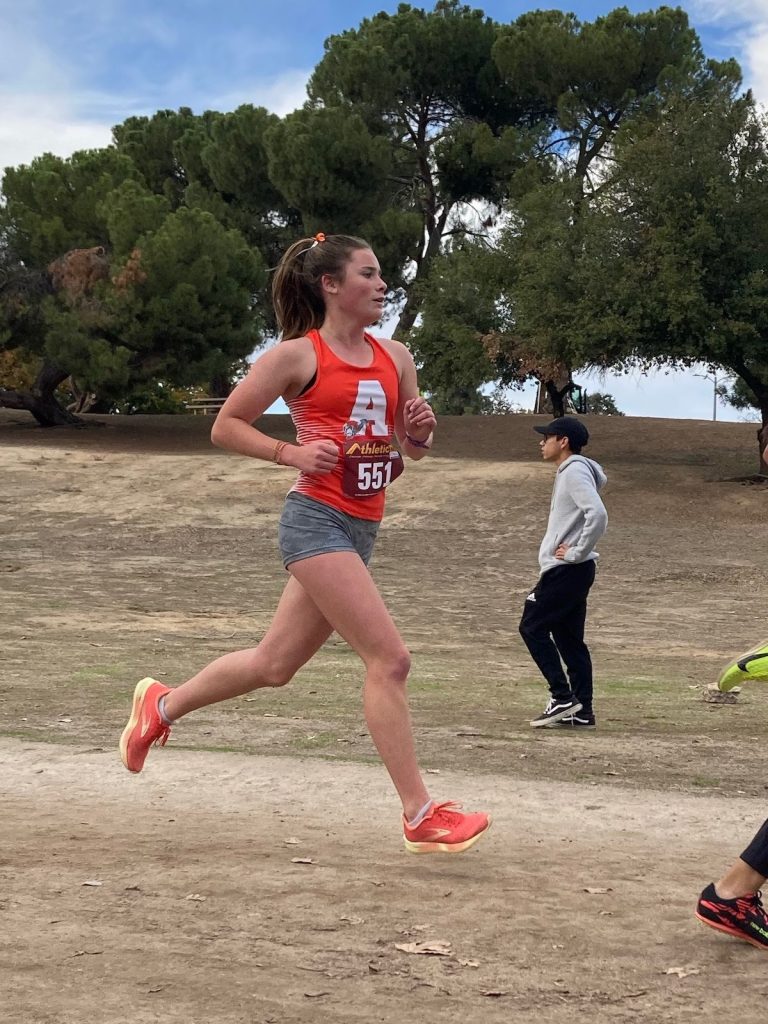 "It was a really fun race. I started out top 10, once the gun went off, stuck with them for a good mile and a half, and then made my way to top five and just told myself that I was going to stick with them," Perry said of her win at the 5k cross country race. "About a half mile to go, I saw an opening to get first place on the downhill, and the girl who got second, she pushed me a lot, and I passed her with a half mile to go. I just let it go. I had to trust myself on the downhill and got first."
"It was a great race, and I'm really happy for my competitors," she added. "They really pushed me, and it was really good pacing as well for the race."
Perry went on to say that this year has been fantastic for her, and she's had a lot of fun competing on all the different courses.
"I love all the courses. We're in a pretty cool spot with a lot of cool courses and fun trails," Perry added. "Definitely, love Woodward Park. Last year I raced in it, and I just missed qualifying for State, but this year was super fun, and last year was fun as well. I was excited for this course."
Perry added that she wants to thank her teammates and her competitors from her races this year. And that it was them and her coach, Roger Warnes, who pushed her to her big win.
"Winning CIF this year for me was very unexpected," Perry stated. "I exceeded what I wanted to do at CIF because I told myself I wanted to just be top 10 and work my way and if I felt good, finish top five, and that's all I was really shooting for. I ended up telling myself to stick with this girl who was in first and then found an opening, and I took it. I was really surprised and shocked that I got first."
Perry moved on to her first State race on Saturday, Nov. 26, where she placed 36 out of over 200 runners with a 19.08 time.
Perry will be returning to cross country for her junior year at AHS and will also be part of the track season.