Claire Parks also took the title at the Woman's Pro World Championships in October 2022
ATASCADERO — Claire Parks has taken the Woman's Park Scootering World Champion title. The finals, which took place in Madrid, Spain, on June 18, ended with victory for the local teen. This is her second world title in less than a year, as she landed Woman's Pro World Championship in Lake Havasu, Arizona, back in October 2022.
However, this wasn't the 16-year-old's first time competing out of the country.
"Back in 2019, I went to Barcelona, Spain to compete in the same type of comp, and then in 2021, I went to Barcelona, Spain, again to compete," Parks told Atascadero News.
advertisement

She also competed in Argentina in the fall of 2022 and will be headed to Australia Oct. 19-22 of this year.
"The same organization that did [the championship in] Lake Havasu is now, in October of this year, [holding it] in Sydney, Australia," said Parks' mom, Sarah.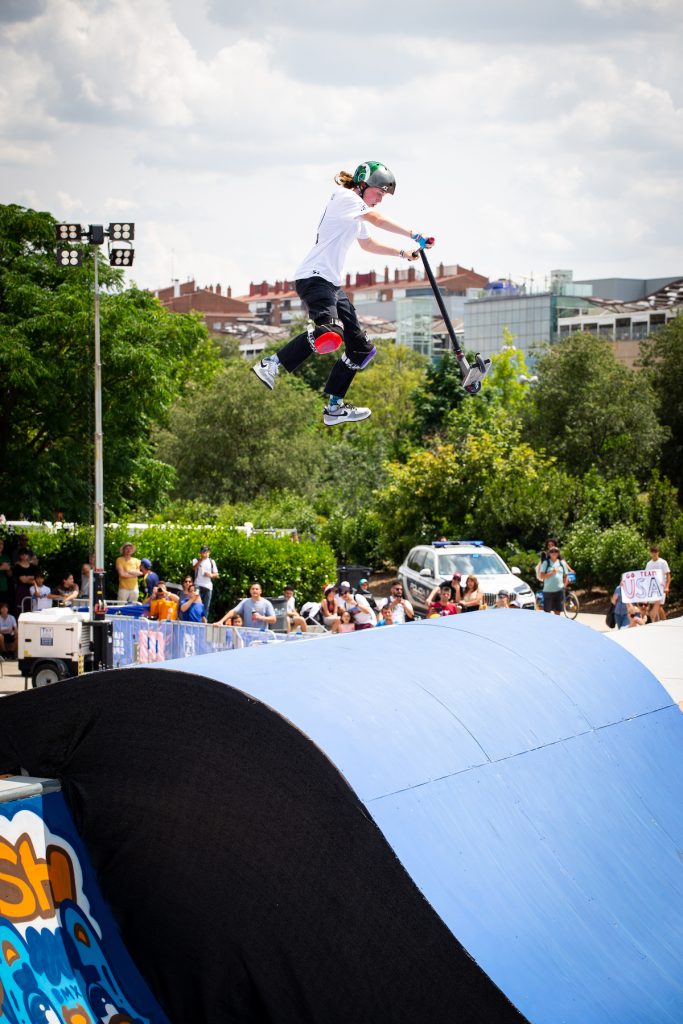 Unlike the men's category, the women do not have to compete in qualifiers because there aren't as many girls competing. 
"So all you have to do is the semifinals, and then you go into the finals. And everyone makes it in the semifinals," Parks stated about the scooter competition.
Parks added that after the semifinals, where she placed fourth, she knew she needed to change her run if she was going to be able to take home the championship.
"It's the run I wanted. It was perfect. I enjoyed it very much," Parks said. "The semifinals are always important to me because I can do a run that isn't the run that I want, and I can just practice on [it]. So that's why I enjoy doing semifinals. That's why the finals went so good because I practiced in the semifinals."
She continued that she changed the first trick in her run before the finals and a couple of other tricks throughout, which landed her the number one spot with 84 points. Alexandra Madsen from New Zealand came in second with 81.67 points, and Mia Catalano from the U.S. got third with 79 points.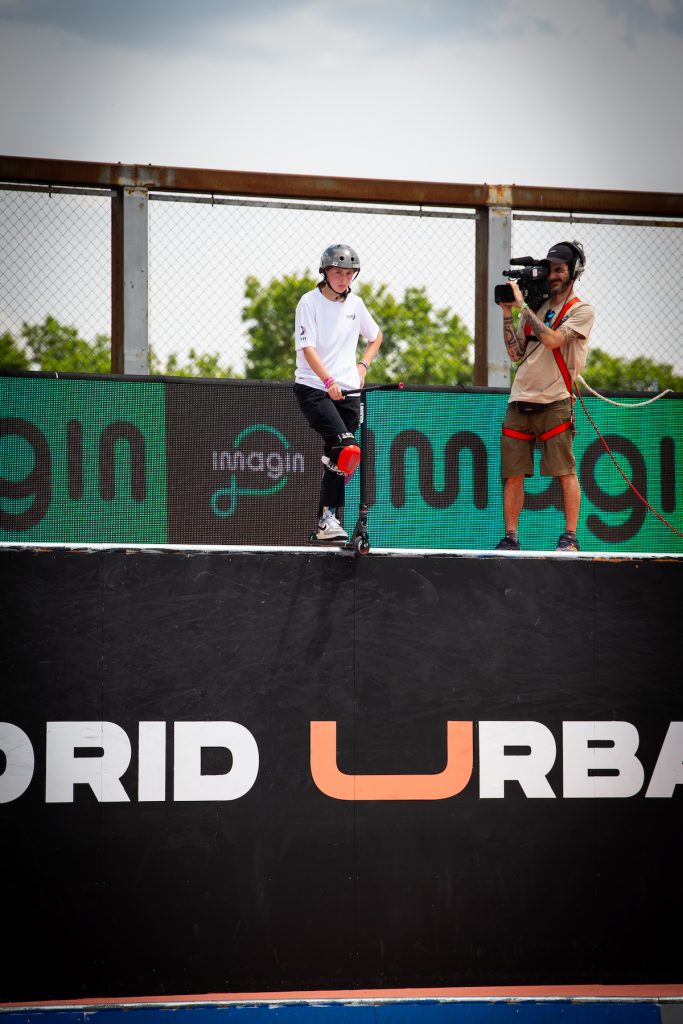 "I think it was one of the better competing experiences I've had. I enjoyed it. All the girls are really nice, which I think is the best part," Parks said of the camaraderie with the other scooter riders at the World Championships.
She added that in her off time, a lot of her time in Madrid was spent hanging out with the other female riders after the competition part of the day was over. And even though she's one of the youngest competing, she's constantly included by the older girls, who are primarily in their 20s.
Parks also gave a shout-out to her family, friends, and her sponsors.
"Thank you to my sponsor Lucky Scooters," she said. "They do a bunch of accommodations for me. They pay for my flights, they pay for my hotel rooms and all that stuff."
Parks is also sponsored by The Scooter Farm and SCT USA, which is owned by Kevin Campion of ATown Skate Park, which is where Claire continues to hone her skills while she is not roaming around the world, claiming world championship trophies.
Feature Image: Claire Parks (middle) stands at the podium after winning the Women's Park Scootering World Champion in Madrid, Spain. Also pictured are Alexandria Madison (left) in second and Mia Catalano (right) in third. Photo by Shelby Grimnes.