This was Kaydence Deurloo's first time competing in Gymkhana
ATASCADERO — At the end of June, local horsewoman Kaydence Deurloo competed at the California 4-H State Horse Classic in gymkhana. The competition took place June 24-26 at the Diamond Bar Arena in Ceres, California.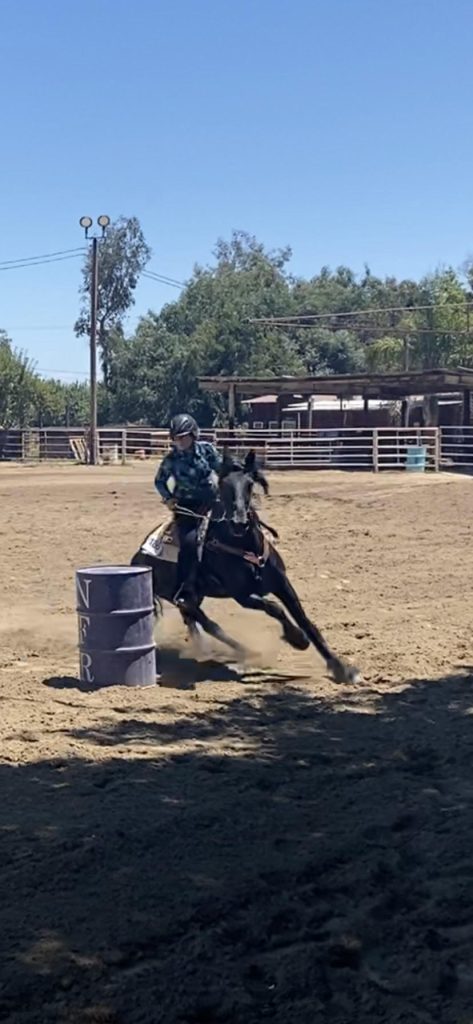 While the local gymkhana competition was canceled this year, meaning Deurloo went straight into competing for State, everything worked out because riders were not required to qualify for the 4-H Classic.
"I had never competed in gymkhana before, and my trainer [Laurie Ridgeway] said, 'well, good luck, we're going to do it.'" Deurloo said. "And so we threw me and my horse in the deep end, and it was actually a really good and fun experience."
She ended up taking the State Championship in gymkhana, riding Ridgeway's horse, Romke. Deurloo took four first places in Single Stake, Speed Barrels, Clover Barrels, and Big Teeth. She also took 2nd place in Pole Bending. In addition to taking the State title, Deurloo also took All-Around Title for the County and was Reserve All-Around Champion.
"I feel like overall, the State competition and the 4-H competitions, in general, have just been a really good experience," Deurloo said. "I feel it's taught us a lot about life in general and taking the wins with the losses, the good days with the bad, and it's been a good experience overall."
She added that she looks forward to getting involved with the California Gymkhana Association in the future.
"I definitely want to continue competing in gymkhana. I want to branch out to rodeo," Deurloo said. "I also compete in English and Western Pleasure and showjumping. I really want to get involved in more competitions in general and be a good rider all the way around and see what all I can explore."
Deurloo, who graduated from Atascadero High School in June, has been riding horses for the last six years and has been training with Ridgeway for the last four. She's also been involved with the Creston 4-H's horse group for four years.
"The community in Atascadero, they've supported me a lot through my competition at State," she said. "My family owns Perry's Parcel in Atascadero, and I was working there, and I had little donation jars out, and all the customers helped fund my gas money to take me to State and everything. It really gets you involved in the community, and all of these people are so kind and loving. And my family has been so supportive."