The building has been a staple on Atascadero's main thoroughfare since the late 1920s
ATASCADERO — If you've driven through downtown Atascadero, chances are you've seen the old Winter and Ward Garage buildings on the 5680 block of El Camino Real. The Garages, which originally opened in 1928, were owned by Victor Ward and N.T. Winter. And though they were separate businesses, they shared a common wall. Today, the two historical buildings are thought of as one and the same, and the Winter and Ward Garage is getting a new life after being empty since the early 2000s.
"In addition to Winter's garage, he was joined by Victor Ward, the Chrystler agent," Atascadero historian Lon Allen said in his book "Atascadero's Historic Business District." "The two garages were built with a common wall and constructed next door to the Atascadero Playhouse. The two garages were built out of reinforced concrete walls and steel trusses."  
advertisement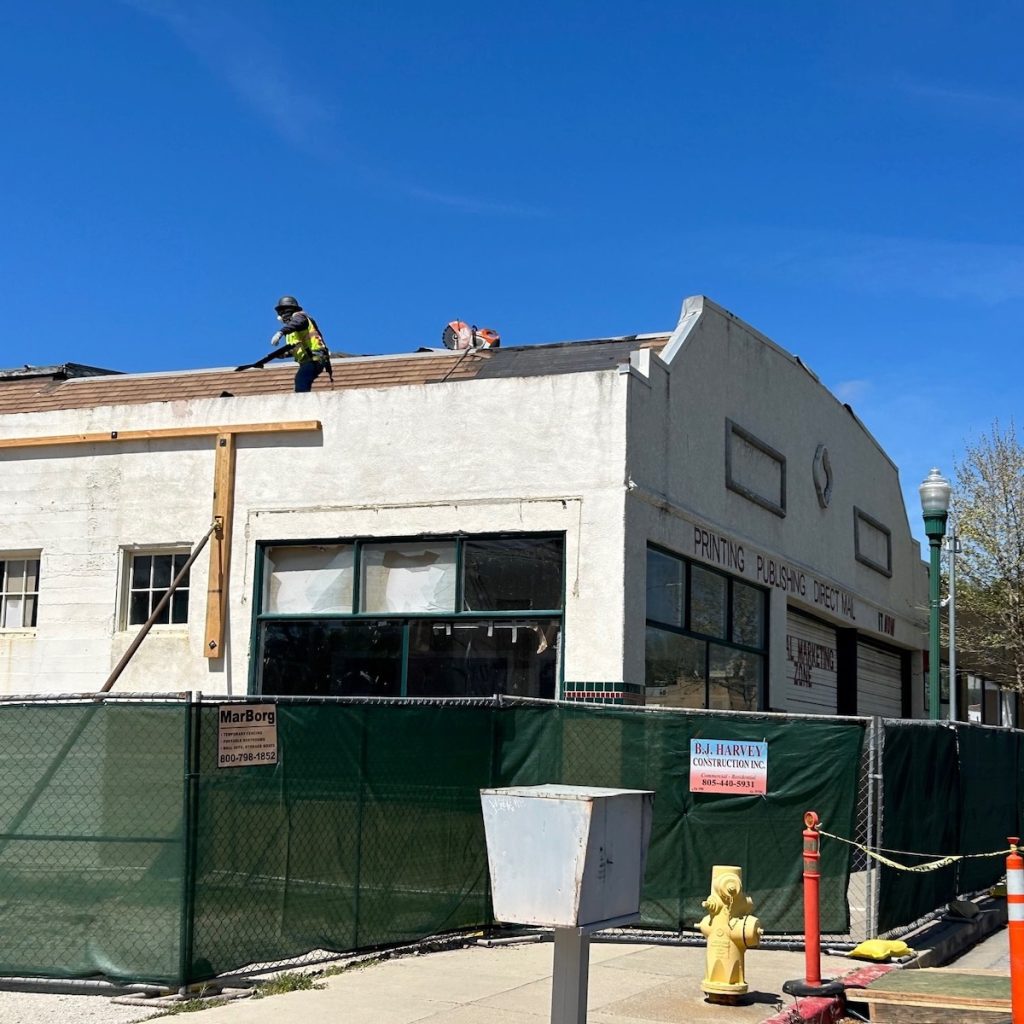 The Ward Garage celebrated its grand opening in June 1928, while Winter's Garage officially opened in downtown Atascadero a month later, in July 1928. This means the building is five years shy of being 100 years old, so it's only fitting that the building is headed for a new life to match the growing Atascadero downtown all these years later.
Newspaper ads placed in the Atascadero News from January to April 1929 (shared generously by the Atascadero Historical Society) show a thriving Winter's Garage selling gas for 20 cents, which is something we will never experience in our lifetime, especially as current gas prices seem to be on the rise again.
Though the building is leaving behind its life as a garage, with the last known land use there being Nunes Pristine Auto Body, which closed in 2002, and a window company that closed later in the 2000s. The building will reopen to the public as a marketplace. Today, you can see construction underway when you pass by the connected buildings.
"Winter's garage is being remodeled by Trung Tran, who owns Pho 4 U," said the Community Development Department of Atascadero. "He is making it into a 'marketplace' sort of design with four or five open concept spaces and a shared common area that will likely house a mix of different restaurants and or restaurants and retail."
Tran hopes to open the building to the public mid-year 2024, but dates and exact details are not currently available.
This is a continuing story, so keep an eye on Atascadero News for updates.
Feature Image: The Winter and Ward Garage buildings are shown in this historical photo. Photos courtesy of The Atascadero Historical Society.