More than 200 local residents participated to raise funds for drug prevention and education nonprofit
ATASCADERO — On the morning of Saturday, June 3, local residents headed out to Santa Margarita Ranch Education Center to participate in the 9th Annual LIGHTHOUSE 5k Fun Run from 8 to 11 a.m. The yearly 5K supports LIGHTHOUSE in its mission to help prevent the youth in the community from using drugs or get them help once they've started using.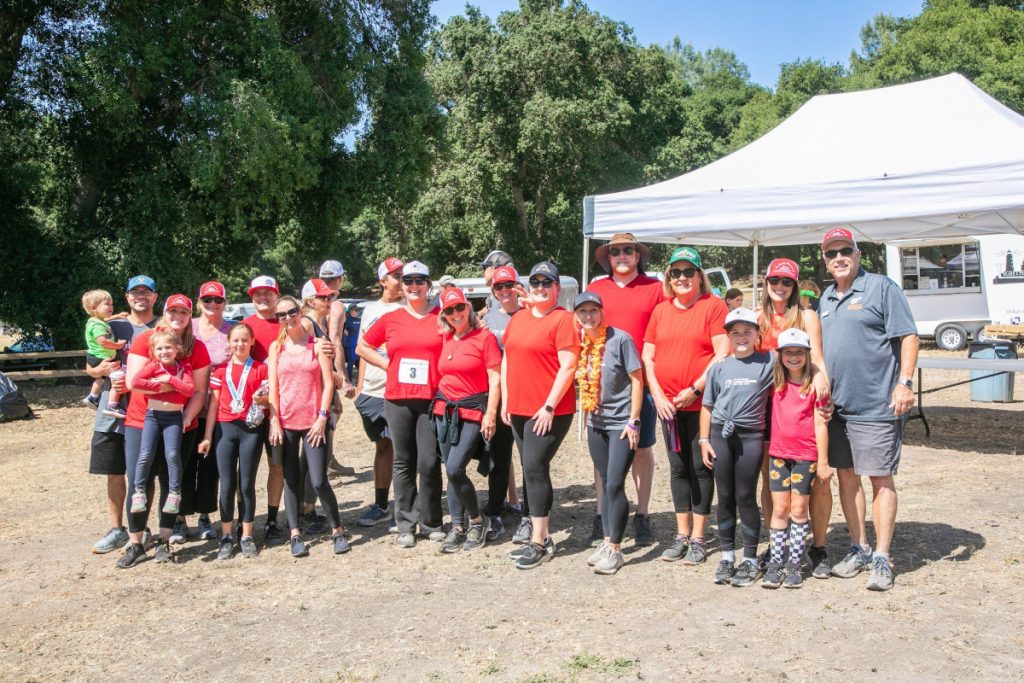 "People understand that they're there because they're going to benefit the adolescent population and keep them off drugs whenever we can and help them end their problems when they get on drugs," stated Donn Clickard, the executive director of the Atascadero Greyhound Foundation. "I think people really do understand that, and we make a real point of sharing the rest of our programs with them. We have people at tables talking about all the different programs that LIGHTHOUSE does, The Greyhound Foundation does. There was a lot of happiness."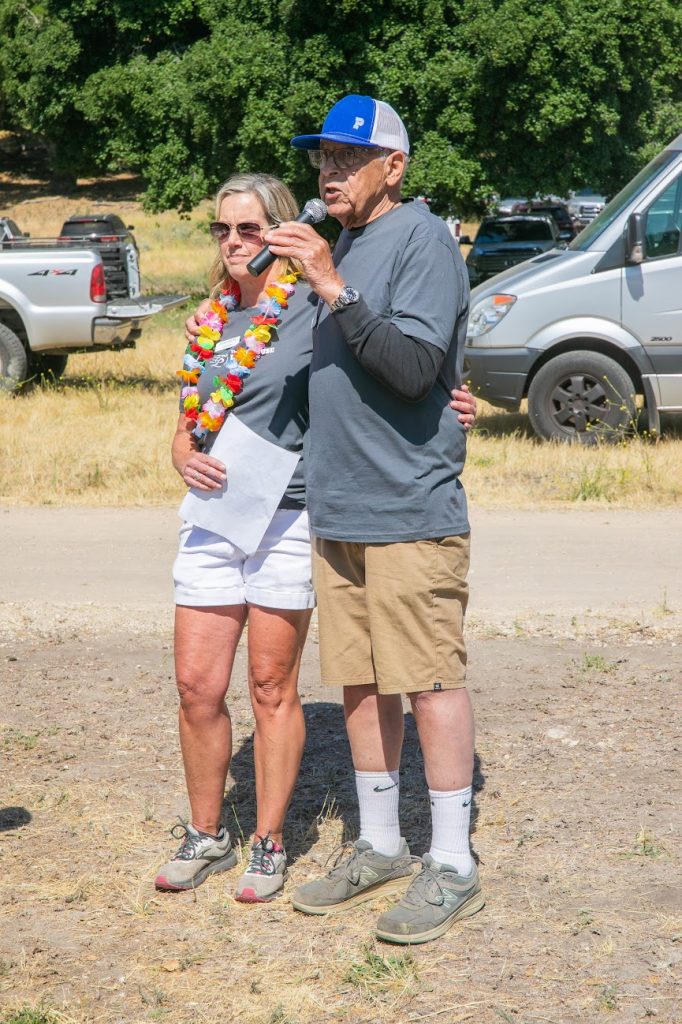 Two hundred and twenty-eight participants registered and ran or walked the annual 5K, which was one of the race's largest turnouts. Nathan Cooks won the Men's 5K with a time of 18.38, with William Wallace following in a second with a time of 19.44. Taylor Sutton took first in the Women's 5K with a time of 23.50, and Jamie Neutill took second with 25.29.
On top of the main 5K, a ton of kids also showed up to run in the races that are put on specifically for them.
"You have the littles doing the Kid's Dash, and they're just like the cutest things you've ever seen," added LIGHTHOUSE Chairperson and Fun Run Co-Race Director Lori Bagby. "These kids are making a lifetime of memories."
Brooke Smith, the 2022 California Mid-State Fair Queen, was also there and handed out medals to the winners of the Kid's Races. The Kid's 1/2 Mile Race winners were Brayden Finegan in first and Cade Corcoran in second. Evelyn Maxted landed first place in the Girl's 1/2 Mile, and Jossilyn Marroquin took second.
The 5K and all the day's fun also brought in a recording-breaking amount of money that eclipsed the $36,000 raised at last year's 5K.
"We'll definitely have raised over $41,000. But I'm not sure of exact totals yet, but definitely over $41,000," stated Bagby.
There were representatives from plenty of other nonprofit organizations throughout the county, and the LIGHTHOUSE Coffee Company was there, manned by students from Paloma Creek. Kiwanis was also back to provide the participants with a lovely pancake breakfast.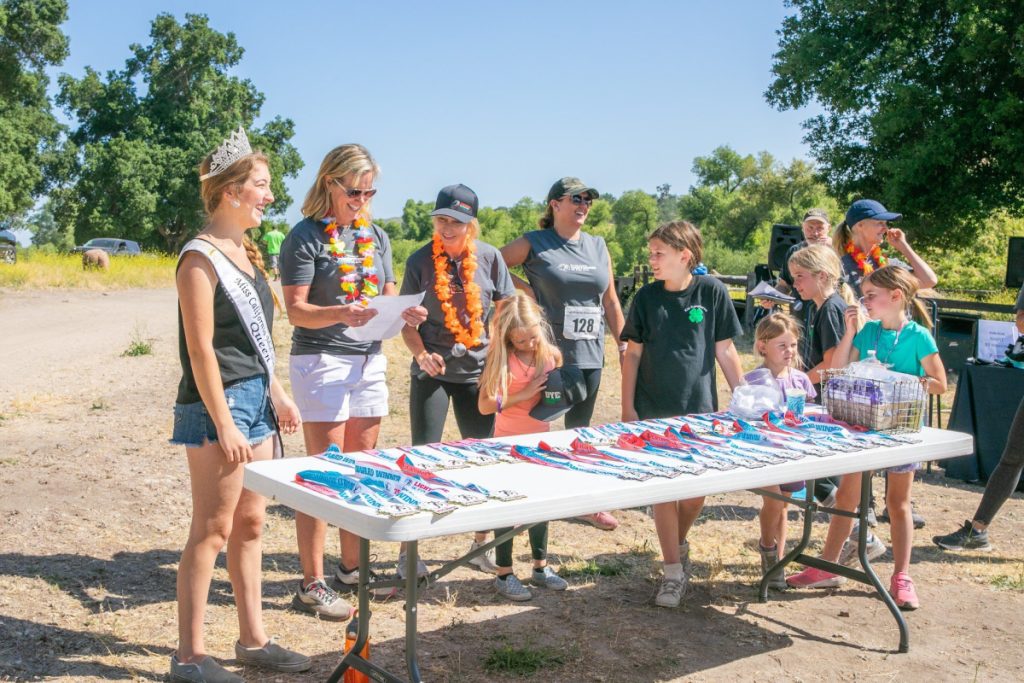 Atascadero's Knights of Columbus chapter donated a $1,800 check to LIGHTHOUSE during the Fun Run festivities. The Knights of Columbus hosted The Bean Creek Concert at Castoro Cellars on March 25, and the check came from the proceeds. Knights of Columbus Officer Mike LoPicolo was there to present the check.
"It's very much just a community event and the feel of the run is, I mean you really know why you're there," Bagby said. "I feel like the families that have lost people feel really supported. There's really a feeling that you're there to support LIGHTHOUSE and what we're doing, but it's just so much fun. For me, just getting to see the families that are out there and how much fun everybody's having."
The 10th Annual LIGHTHOUSE Fun Run will be back next year.
Feature Image: The finish line awaits for the 228 runners that participated in the 9th Annual LIGHTHOUSE 5K Fun Run. Photo by Rick Evans.