By Kyla Skinner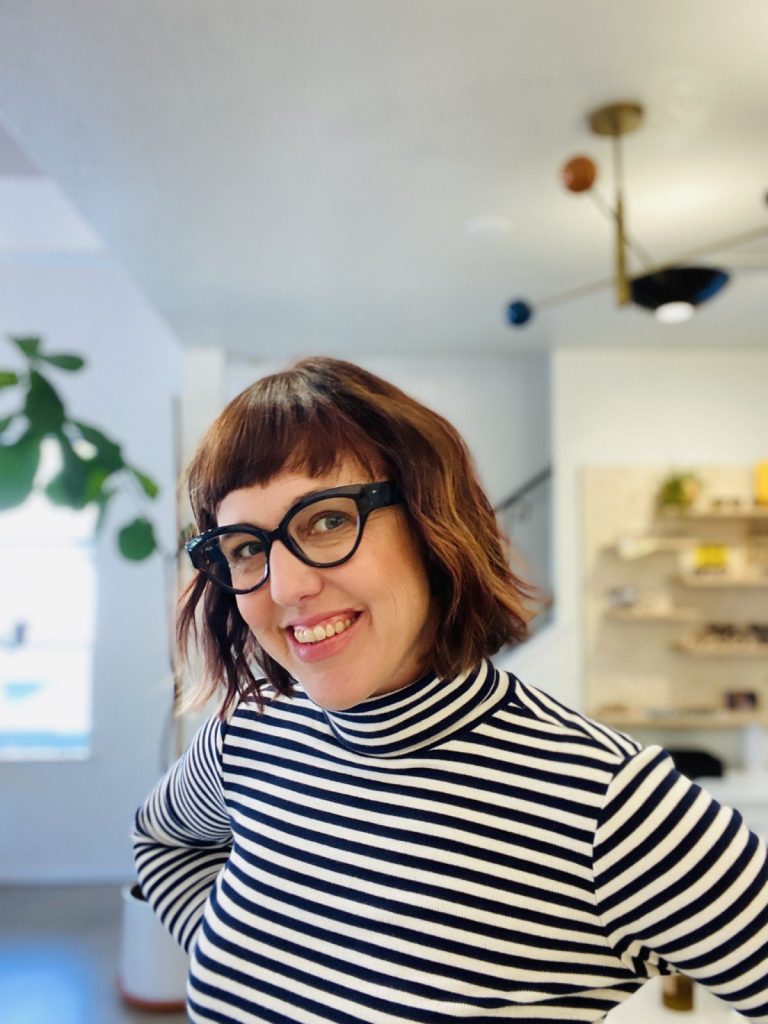 Ahhh, sunshine. As I write this, the sun is streaming through my shop windows after what feels like months of solid rain. "We need the rain"… yes, I think we have all reminded ourselves of this, but wow, doesn't the Vitamin D feel amazing? Looking forward to getting outside and soaking it up.
Now, the only tough decision is what to do outside. And as in months past, our City is serving up some super fun events.
First off, for me, hitting a few of my favorite local hikes —top of my list is Three Bridges Oak Preserve. It has been closed with all the rain — volunteers work so hard to maintain this trail, and I appreciate that they close it to keep us safe, as well as protect the natural environment — but I so cannot wait to visit this path through the oaks, manzanitas, tender ferns and the smooth red trunks of the madrone trees. Off of Highway 41, 2 miles from town, good exercise but not too hard, highly recommend.
Starting off May with a literal bang, an event our family always looks forward to is the fireworks coordinating this time with the First Fridays event. This will be a Cinco De Mayo bash. Head downtown on May 5 for live music and food trucks starting at 5:30 p.m. The El Paseo Courtyard, my beloved little corner of downtown, will have Dorian Michael with his guitar. I love his music and just him as a person — a good soul. Tons of retail shops will staying open late, until 7 p.m., for the Shopping Passport. Participate in this and win prizes donated from local businesses. It's also the Atascadero Chamber of Commerce's Sip & Shop, formerly known as the Art & Wine Walk. Taste local wine & brews with the purchase of a ticket from the Chamber. The evening will climax with the fireworks at 8 p.m. You can usually see these from any spot downtown. Wow, what a night.
The next day, we have the Tamale Festival, May 6. Entertainment will include Emcee Francisco Ramirez along with Medina Light Show Designs, plus the Mariachi Mexicanisimo band, Ranchero Artist Manuel Enrique, the Famous Dancing Horses, and the Folklorico Dancers. Plus a wide variety of bands, including Brass Mash, Dante Marsh & The Vibe Setters, the Steppin' Out Band, La Marcha Sound and Jungle Fire. Over 90 vendors will be on display offering everything from tamales to merchandise and crafts to adult beverages to a wide variety of food vendors beyond tamales to appease everyone's palette and appetite. Also, a Tamale Eating Contest and the Chihuahua & Pet Costume Contest. Some of the costumes from last year were so stinkin' adorable and creative. For more info, visit atascaderotamalefest.com.
Mother's Day, May 14 — tons of options, but what's better than cookies and cute animals? From 11 a.m. to 2 p.m., enjoy a variety of cookies from local bakers and an opportunity to explore the Zoo and its unique inhabitants. The Cookie Adventure is included with regular Zoo admission.
Lots more going on, but out of space. I always have lots of words in my head, per my husband. Be sure to check out visitatascadero.com for a calendar of complete events. 
ATASCADERO NEWS MAGAZINE
Copies of Atascadero News Magazine are directly delivered to 11,500 readers in zip codes 93422, 93432, and 93453 and 1,500 dropped with support from advertisers and subscribers. Together, we are Making Communities Better Through Print.™
To subscribe or advertise, click here.