By Angela Cisneros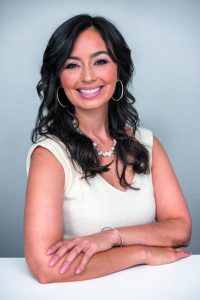 Before we get to fall, which is right around the corner, we still have time to enjoy the warm evenings at some great events in Atascadero this September. No need for a sweater yet!
First Fridays in Atascadero kicks off the month with the Deja Vu Band rocking the stage at The Plaza on El Camino Real (across from Sunken Gardens). They will be playing five decades of music, so wear your dancing shoes on Friday, September 1. There will be food trucks, and, of course, the downtown restaurants will be open too. Street Side nachos to go, anyone?
advertisement

Speaking of deja vu, Brew at the Zoo is back again by popular demand. On Saturday, September 9, from 5:30 to 8:30 p.m. at the Charles Paddock Zoo, you can sample local craft beers, distilled spirits, ciders, seltzers, and wine, all while hanging out with the animals. You can even dress up like one and try for the coveted Best Dressed Award. I'll be giving welcome pours as you walk in the door, so give me a hey! All proceeds will benefit the zoo.
I don't know if you have heard, but there is some serious competition going on at Wild Fields Brewhouse. Every Monday from 6 to 8 p.m. is Trivia Night, so bring your own team of 1-6 participants to battle it out, and see who is crowned Trivia Master. There is a wide variety of topics, like game shows, Netflix, and Beyonce, just to name a few. Here is your first question, when does Trivia Night happen at Wild Fields Brewhouse?
It is not exactly hot chocolate weather yet, so I love to grab an iced tea at Malibu Brew on East Mall and take a walk around Sunken Gardens this time of year. Little Bit 805 is a newer women's clothing store that is on West Mall and has a curated selection of great women's clothing. The owner, Catalina, has a passion for clothes.
Since cooler weather is around the corner, why not plan for some monthly sunshine? Bees Blossoms is on the corner of Palma and West Mall and has a monthly flower subscription. You can have a bouquet of floral joy delivered to your house or to a loved one every single month. If you own a business like me, it could be a great addition to your space without adding one more thing to your to-do list.
Don't forget about the fresh and locally grown produce, amongst other things, that you can get at the weekly Farmers Market. The market is open from 3 to 6 p.m. every Wednesday but will change to winter hours in November. I like to buy local honey there to put in my hot tea and in-season fruit. Nothing like a fresh apple this time of year.
Atascadero has just the right amount of fun happening this month and great weather to enjoy it. I hope to see you strolling around the park this month!
ATASCADERO NEWS MAGAZINE
Copies of Atascadero News Magazine are directly delivered to 11,500 readers in zip codes 93422, 93432, and 93453 and 1,500 dropped with support from advertisers and subscribers. Together, we are Making Communities Better Through Print.™
To subscribe or advertise, click here.