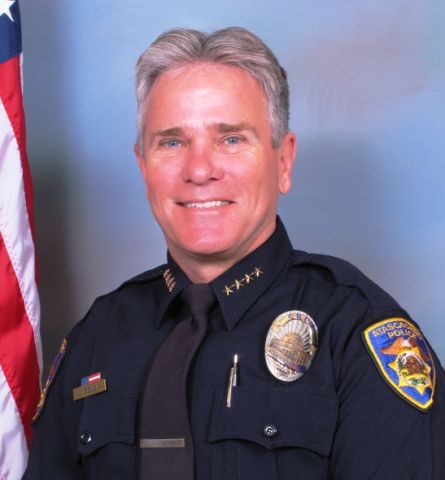 In North Dakota, at 18 years old, there were a lot of unknowns for John Couch. He did not know what joining the U.S. Army would mean for him. There was no way for him to know it would eventually take him to California. He didn't know that he would become the chief of police for Atascadero, where he would end up raising a family. And even then, he didn't know he would be president of the Board of Directors for the Estrella Warbirds Museum.
"I tend to live in chapters in my life," is what John says after looking back on the journey that life took him on.
At the Estrella Warbirds Museum, John enjoys hearing his friends tell their life stories. This time though, we take some time to hear a few of his own.
The North Dakota Chapter
John grew up in North Dakota, where he worked on farms and lived a somewhat average life. Like many, he had his ups and downs in life, but instead of letting that get the best of him, John would eventually use the hard times as lessons and tools for later in life.
Living in the Peace Garden State, John didn't know much about life outside of his immediate surroundings. Eventually, he was faced with the question of college. But even if he went, he didn't know what to study. So, like his father and brothers, one month after his 18th birthday, John joined the U.S. Army.
John enlisted in a specialty with the Army where he learned airframe repair and became an aircraft mechanic. To John, he was learning skills that would be beneficial after his enlistment. Soon, he was promoted out of the course and in early 1971, was sent to the Bird Dog Unit based in Vietnam.
At this time, John knew his world was about to be shaken. Still, he didn't quite understand the extent of what he was about to endure.
The Vietnam Chapter
If there is anything that Vietnam veterans remember about their time overseas, it's the smell, the heat, and the mud.
"I didn't know what to expect, but it didn't surprise me," says John of stepping into Vietnam for the first time. "It hit me when I got off the plane. They opened up the door to the plane, and the massive heat and smells hit me."
After the Bird Dogs were sent back to the States, John stayed in Vietnam to join the 114th Assault Helicopter Company as a helicopter door gunner and crew chief. From late 1971 to 1972, John worked the "jeep of Vietnam" in the Mekong Delta.
John and his unit's job was to provide protection, bringing troops in and out of combat zones. In between jobs, they flew resupply and medivac missions — after all, being in the air proved much better than being on the ground.
"I had no idea that I would be in combat," John says. "I thought I was just going to work on aircraft."
Like many veterans, the details of being in Vietnam will stay with them.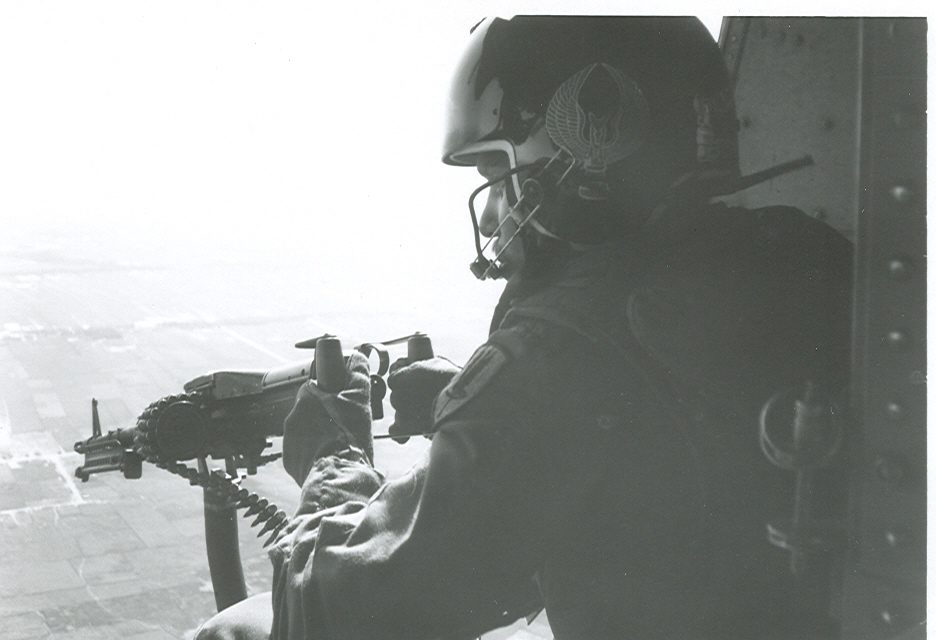 While there, John turned 19. "It was quite a change in my worldview to experience that firsthand — I grew up quickly," he says. "When you are exposed to that, there are a lot of things that happen in your life since then that pale by comparison."
In May, we take a moment to remember and honor those who lost their lives serving their country. Memorial Day can especially be solemn for those who served and survived, unlike many who fought beside them.
Serving in a war different than any before it, Vietnam veterans and their service were greatly overshadowed by the war's politics. The Vietnam War was debated on, politicized, and protested during and well after its conclusion. But what links Vietnam veterans alongside every military man before and after them is they went into combat to fight for the man next to them, always with the goal of making it out.
"We weren't fighting for our country or the flag," he says. "We were fighting for each other."
Despite all of the tragedies witnessed, John learned a new appreciation for life. He also saw the beautiful side of Vietnam and its people. He watched kids be kids and parents hoping for peace.
"It exposes you to [things] you normally wouldn't think you would ever seem," he explains. "How cruel people can be to others and the reality of seeing it all happen and taking part in it like that was life-changing. It served to give me a broader view of life … more appreciation for what we have in terms of our freedoms, our way of life, and everything."
The California Chapter
At the end of 1972, John was sent to Fort Ord in California, where he entered the military police academy. After graduating from CSU Sacramento in 1977, John would enter what would be an over 30-year career in law enforcement.
At the Santa Clara Police Department, John would work as a motorcycle officer, train at the FBI National Academy, become a sergeant and a part of the department's S.W.A.T. unit.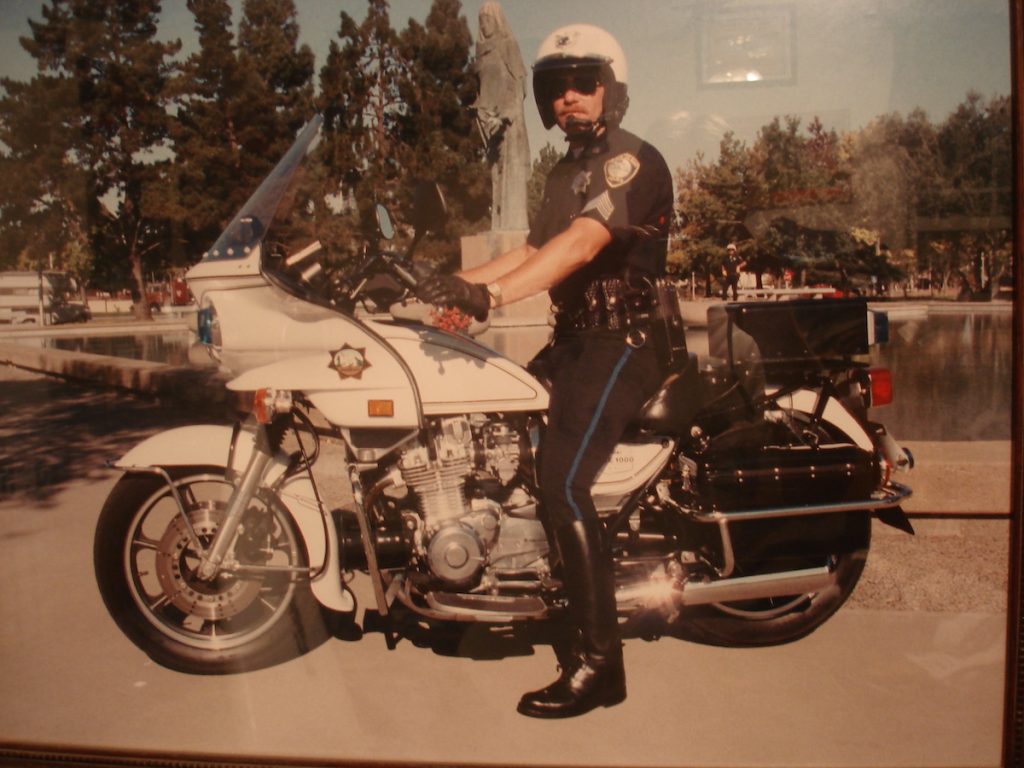 John credits his time in Vietnam for giving him more confidence when approaching intense situations, helping with his career as a police officer.
"The reality is, compared to a lot of the things I go through now, don't phase me," he says. "I think it served to help me a lot while I was in police work."
In 1982, John married his wife, Margie, and by 1990 they moved to Atascadero to raise their family. He began his tenure at the Atascadero Police Department, where he eventually became the Chief of Police from 2004 to 2007.
"I enjoyed the time there," said the now-retired John. "I enjoyed the opportunity that was given to me to be the chief."
Since his retirement, John has served as a board member for the Salvation Army, the North County Women's Shelter and Resource Center, and the Atascadero Veteran's Memorial Foundation. Now, he is serving as the president of the Board of Directors for Estrella Warbirds Museum.
He enjoys the museum's atmosphere and learning the life stories of his friends there. "I like the whole idea of preserving the history of the artifacts," he says.
Inspired by his time in Vietnam, John now enjoys going to the less-traveled corners of the world alongside his son Jared. Last year, John was presented with the Distinguished Veteran Award at the Faces of Freedom Veteran's Day ceremony in Atascadero. Beside him were his wife, Margie, daughter Brittany, and her husband and children.
We look forward to seeing what the next chapters in John's life bring him.
ATASCADERO NEWS MAGAZINE
Copies of Atascadero News Magazine are directly delivered to 11,500 readers in zip codes 93422, 93432, and 93453 and 1,500 dropped with support from advertisers and subscribers. Together, we are Making Communities Better Through Print.™
To subscribe or advertise, click here.