As we approach the 40th anniversary of National Travel and Tourism Week (NTTW), taking place from May 7 through 13, it's the perfect time to celebrate all that Atascadero has to offer.
This week-long event underscores the significance of travel and tourism in our communities and economies. As Atascadero residents, we can seize this opportunity to explore our hometown like a tourist and rediscover its distinctive charm. In order to provide guidance on experiencing Atascadero as a tourist, we reached out to Terry Banish, Atascadero's Deputy City Manager for Outreach, Promotions, and Events. Terry shared insightful suggestions on how to fully embrace the tourist experience in our beloved hometown.
What makes Atascadero a great tourist destination?
Atascadero, a hidden gem on the Central Coast, promises a diverse array of activities that cater to everyone's tastes. Whether you're a local or a visitor, this charming town in San Luis Obispo County offers plenty of opportunities for an unforgettable vacation or staycation.
advertisement

For those who enjoy exploring the great outdoors, Atascadero is home to several beautiful parks, the picturesque Atascadero Lake, and numerous hiking trails where you can immerse yourself in nature while basking in the warm sunshine. The Charles Paddock Zoo, the only zoo in San Luis Obispo County, is situated within a lush 5-acre park and showcases exotic animals from five of the world's 38 biodiversity hotspots.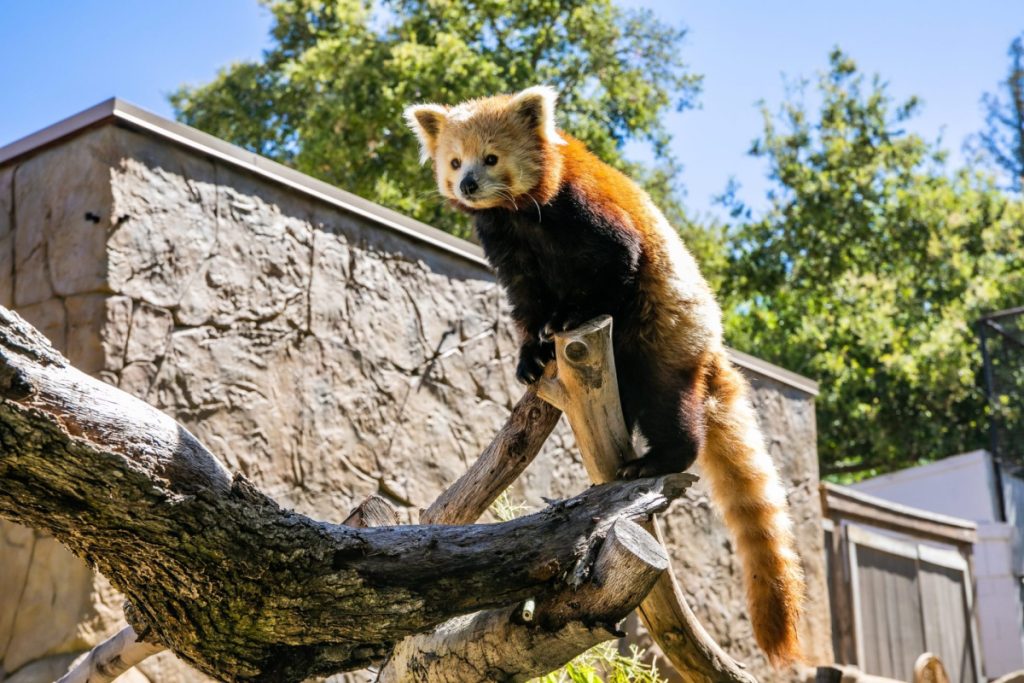 In Atascadero's downtown area, you'll find a wealth of activities that cater to all ages. Boutique shops, fantastic restaurants, and drinking establishments provide ample entertainment for adults, while family-friendly attractions such as miniature golf, arcade games, and Colony Cinemas are all within walking distance for families to enjoy together.
History buffs will appreciate Atascadero's rich historical heritage, with landmarks and buildings like the City Hall, the Colony House, and the Printery, which once held the title of the largest printing facility in the western United States. These sites offer a fascinating glimpse into the town's past and the people who shaped it.
Atascadero's vibrant events calendar is sure to keep visitors entertained year-round, with events such as the Tamale Festival, the Central Coast Beer Fest, Fall Fest, Cruisin' Weekend, and First Fridays in the Downtown. These festivities offer something for everyone, regardless of age or interests.
What are the benefits of playing tourist in Atascadero?
Exploring new places and trying out new experiences can be both personally rewarding and beneficial to those who come to visit. Atascadero is known for its warm and welcoming atmosphere, providing a hometown feel that makes living and visiting this unique town even more special. In the Downtown area, you can enjoy beautiful evenings over nine months out of the year without a reservation, perfect for walking around and taking in the lovely surroundings.
Families looking to play tourist in Atascadero have plenty of options for a memorable day in this charming town. Spend a leisurely afternoon with the family at Atascadero Lake Park, where you can enjoy a picnic under the trees, fish at the lake, or add a little more excitement by renting a paddle boat from Mr. Putter's Boathouse and cruising around at your own pace. Visit the Charles Paddock Zoo, the California Central Coast's only zoo accredited by the Association of Zoos and Aquariums. Home to hundreds of animal species from around the world, families can learn about the zoo's conservation efforts through its educational programs and events, offering both entertainment and learning opportunities for visitors of all ages.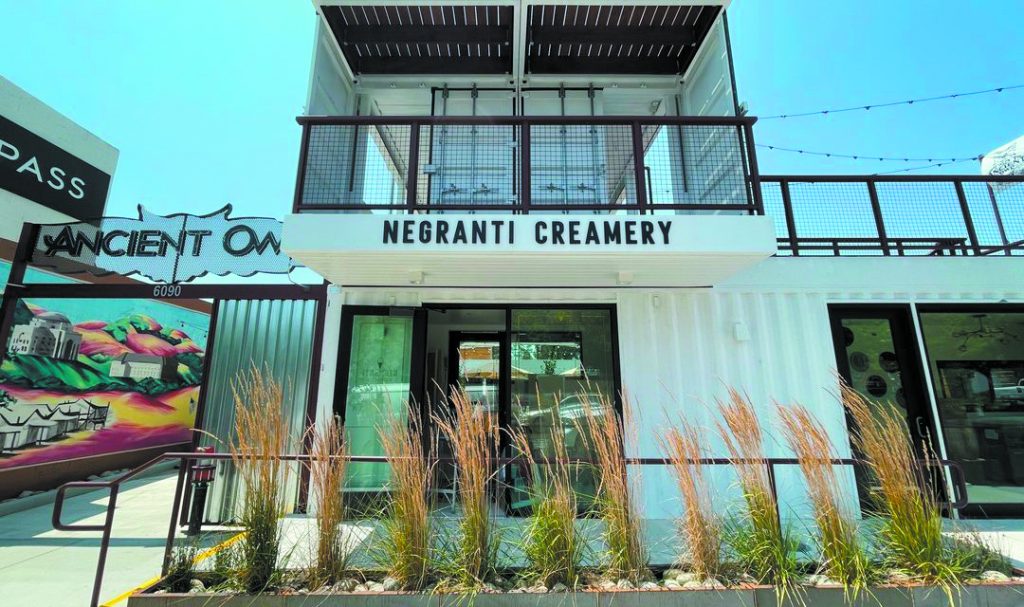 For some downtown family fun, head to the family-friendly Wild Fields Brewhouse, where you can enjoy a drink while the kids have fun at the arcade. In the same area, catch a movie at Colony Cinemas or enjoy a round of miniature golf at Mr. Putter's Putt Putt. Stop by Sylvester's for a delicious burger, and don't forget to save room for dessert at Negranti Creamery. With these activities and more, families can make unforgettable memories together while exploring the charming town of Atascadero. The combination of natural beauty, engaging attractions, and friendly atmosphere makes it a perfect destination for locals and visitors alike to embrace their inner tourists.
How can a couple play tourist in Atascadero?
Embark on the Brews and Burgers Trail Map in Atascadero to experience the local craft beer scene, showcasing family-owned breweries that have earned recognition through their award-winning brews and passion for craft beer. Complement your beer journey with the delicious local wines from Ruby Cellars, Kula Vineyards, and MEA Wines, along with spirits from Central Coast Distillery — all family-owned and mostly within walking distance. Pair your drinks with a mouth-watering burger from Colony Market & Deli or Sylvester's Burgers for a true culinary delight. You can find more information about the Brews and Burgers Trail at visitatascadero.com/things-to-do/Brews-and-Burgers-Trail/.
For those seeking outdoor adventure, hike the Stadium Park Trailhead up to the monolith for breathtaking views or challenge yourself with a longer hike at Three Bridges Oak Preserve. Both options offer opportunities to connect with nature while taking in the beauty of Atascadero's landscape.
Finally, explore Atascadero's downtown area and discover unique, one-of-a-kind pieces created by local artisans and shop owners. The vibrant shopping scene is the perfect place to find a special gift or souvenir that captures the essence of this charming Central Coast town.
By combining local flavors, outdoor adventures, and shopping experiences, Atascadero offers a well-rounded and memorable experience for both locals and visitors looking to make the most of their time in this enchanting community.
How can a solo person play tourist in Atascadero?
Discover Atascadero by immersing yourself in its public art community through the Equality Mural Trail. This unique experience allows you to explore the town's vibrant artistic side while strolling through its charming streets.
Treat yourself to a pint at Ancient Owl, where you can enjoy live music and a lively atmosphere. Cap off your day with a delicious scoop of ice cream at Negranti Creamery, a family-owned and operated establishment that specializes in crafting sheep's milk ice cream right on the Central Coast.
For gaming enthusiasts, Andy's Awesome Arcade is a popular spot situated in the heart of downtown on Traffic Way. This exciting venue offers hours of entertainment for gamers of all ages and skill levels.
By experiencing Atascadero's public art, local flavors, and entertainment options, you can create a memorable day that showcases the town's diverse offerings and unique charm.
Some favorite restaurants in Atascadero that are tourist favorites?
Atascadero offers a variety of delightful dining options for visitors and locals alike. The Nest, a popular spot for breakfast and lunch, is situated on the town's south side. In the downtown area, Sylvester's is a family favorite known for its delicious burgers and amazing shakes. Don't miss Colony Market & Deli, which features indoor and outdoor seating along with a fun game of cornhole for guests to enjoy. Street Side Ale House and Guest House Grill cater to diverse tastes with a range of menu options, while Cielo Ristorante & Rooftop Bar has quickly become a new favorite in town. With these dining establishments and more, Atascadero provides a culinary experience that will surely please any palate.
As locals, we all know that Atascadero is a hidden gem that offers a multitude of unforgettable experiences for locals and visitors alike. As we celebrate the 40th anniversary of National Travel and Tourism Week, let's take this opportunity to rediscover the unique charm of Atascadero and embrace our inner tourists. With its warm and welcoming atmosphere, engaging attractions, and natural beauty, Atascadero is the perfect destination to create lasting memories while exploring the very best the Central Coast has to offer.
ATASCADERO NEWS MAGAZINE
Copies of Atascadero News Magazine are directly delivered to 11,500 readers in zip codes 93422, 93432, and 93453 and 1,500 dropped with support from advertisers and subscribers. Together, we are Making Communities Better Through Print.™
To subscribe or advertise, click here.