Lon Allan's love of words brought him to Atascadero 57 years ago, and since then, he's become an integral part of the community. In 1965, Lon got out of the Navy and went to Cal Poly to get his teaching credential. His original plan: to become an English teacher.
"I had to do student teaching. They had an opening at Atascadero, which I'd never really heard of. Like most people. Came up here. Then after student teaching was over, the school district said, 'We have an opening for a drama and a journalism teacher. Would you like to go to work?' I was thrilled, and I didn't even ask what the salary was," Lon laughed as he remembered how quickly he jumped at the job offer.
advertisement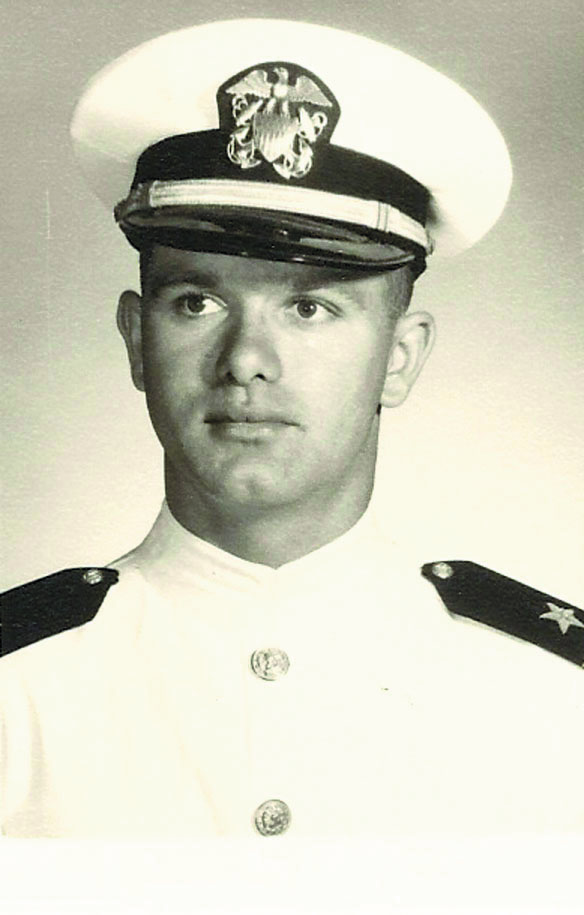 Though Lon only taught at Atascadero High for a total of seven years, it was a learning experience for him too. Over that time, he taught English, speech, journalism, and drama, and even directed the school's plays. While he spent his time teaching, he figured out what he wanted to do with the rest of his life.
"My students asked me one day, 'what do you want to be when you grow up, Mr. Allan?' And I said I would love to be editor of a small newspaper in a little community somewhere," Lon said. "And it just so happened the owner/editor of the paper [Atascadero News] was looking for some help, so I went to work for him in the summer and stayed the next 35 years."
In that 35 years, Lon saw a lot of changes. While being on his beat, he got to report on Atascadero before it was a city, as it became a city, and for years after. He wrote stories covering when the first stop light was put in town, the installation of the original sewer project, the first Atascadero City Council meeting, the first Planning Commission meeting, and even when Atascadero hired their first Chief of Police.
"I enjoyed it, and I'm old enough to appreciate journalism or newspapers when they still had hot type and the letterpress and all that," he said about the news business. "Being editor of a paper, there was a line of type right there we set the heads on. Then I saw the evolution into offset printing, and then by the time I left the newspaper, I was making up the page on a computer screen. And so I got to live through those technological changes."
Being a part of Atascadero News and writing feature stories, his favorite part, for 30-plus years led Lon to have a deep love and connection with the city he'd been writing about that whole time. That connection made him jump at the chance to become a part of the Atascadero Historical Society as president for 10 years and a historian.
"As you know, a newspaper is like a big monster. You just keep feeding it stuff until it's all used up, and now you need more copy," stated Lon. "I became friends with Marj Mackey, and Marj was the founder of the Historical Society, and she would put me on to ideas."
Having a Navy background also got Lon connected with the Estrella Warbirds Museum. He joined the museum just four years ago, but he's been attending events held there for years leading up to that.
"I joined the Navy, actually, to keep me out of the Army. I was aboard a ship for a year and a half and then an amphibious warfare boat squadron until I made lieutenant," he added about the experience.
His love of Naval ships and woodworking led Lon to start building large model ships for the museum.
"I built a PT (patrol torpedo) boat, and the Warbird Museum liked it, so I've built about 10 boats for them now," continued Lon. "That's been really fun. And I like being around old airplanes, and they do a good job."
Lon has also taken all of his knowledge built up over the years through working at the paper and working with the Historical Society to pen two novels on the history of Atascadero. "Atascadero: The Vision of One — The Work of Many," and "Atascadero's Historic Business District." His time on the Colony Day Committee for the last 20-plus years has also given him perspective.
"My wife was chairman of the Colony Days, and she headed the Woman's Shelter for 18 years," Lon added of his late wife, Eileen.
On top of everything else, Lon has also been part of Atascadero Kiwanis for the last 20 years as a director on the board. He was also a past president of the Atascadero Chamber of Commerce. And was also a founding member of the much-loved Atascadero Printery Foundation, which is still working diligently to get the historic building open to the public.
"That's a great building. I hope we can save it. We just
need a sugar daddy with lots of money," Lon said with a smile on his face.
These days, Lon also keeps himself busy visiting his two adult daughters, three teenage grandchildren, and his three stepchildren. He's thankful that they all live within a two-hour drive of his beloved Atascadero.
If you see Lon out and about in his restored 1946 Willys Jeep, be sure to give him a honk and holler. 
ATASCADERO NEWS MAGAZINE
Copies of Atascadero News Magazine are directly delivered to 11,500 readers in zip codes 93422, 93432, and 93453 and 1,500 dropped with support from advertisers and subscribers. Together, we are Making Communities Better Through Print.™
To subscribe or advertise, click here.