The auto shop program at Atascadero High School has been a long-standing part of the school's curriculum since at least the late 1930s. Students have stepped out into the world knowing how cars and their engines work. And this upcoming school year, auto shop teacher Tony Renteria will enter his fifth year of sharing his extensive knowledge with the students of AHS.
Tony, who's always loved automotives, got his smog license at the ripe old age of 19, almost 30 years ago. He still has it today and worked in the field as a smog technician and auto mechanic for over two decades before he decided to switch careers.
"I ended up changing careers after I left my business, and it was either going to be management or teaching, and I chose teaching," Tony said. "I ended up going back to school at 39 and getting an associate [degree]. I planned to be a teacher at a JC College, but while I was teaching at Cuesta, this position came up."
advertisement

In prep for teaching at AHS, Tony volunteered at the high school for three months, performed a couple of lectures, and then applied for the job, which he landed. And since then, he's been teaching Atascadero's mechanically inclined students everything he knows about cars.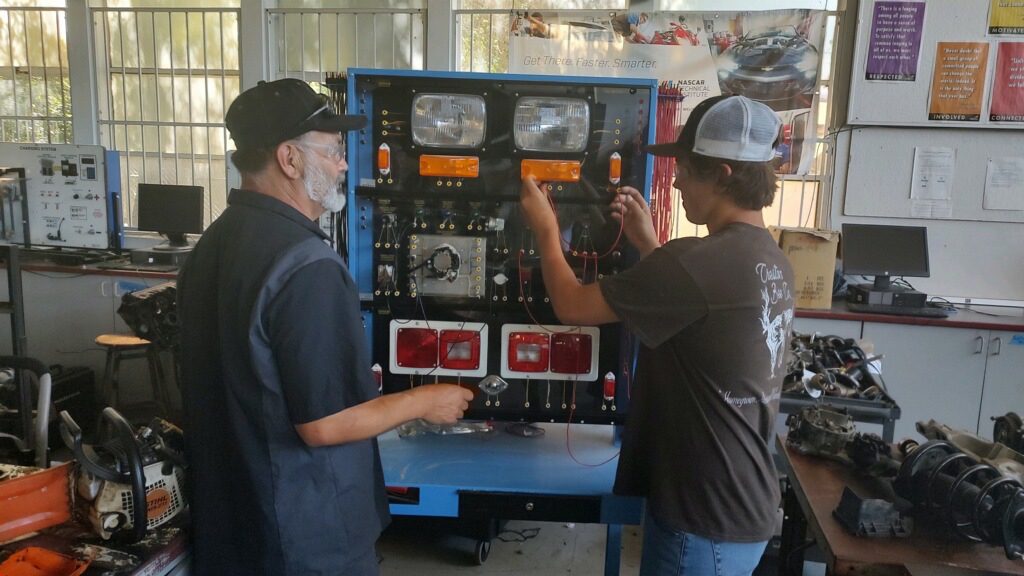 "I definitely like to show students my profession, and we work on projects. The kids bring projects in. It's always fun to show them how things work," Tony added. "I get a kick out of that, and that's what inspires me to come back and teach more of this stuff."
As AHS's auto shop teacher, Tony loves that he has such a large base of automotive knowledge and history from the last 30-plus years to pull from. He loves sharing it all with the younger generation to spur their curiosity.
"It's kind of cool because the kids love hearing my stories of what I did in the industry, certain situations, and cars or case studies that I did," Tony said. "I like telling students, when I started working on cars, fuel injection was just taking over, and carburetors were going out, so I got to see how fuel injection phased in and carburetors phased out."
Tony teaches two classes at the high school: Consumer auto, an introduction class to excite students in car mechanics, and advanced auto. The classes are very hands-on, with classroom labs. Tony also teaches a two-year pathway class called System Diagnostics Service and Repair.
"I love working on cars," continued Tony. "Like I said, I definitely do love a challenge. I'm mechanically inclined. I like tearing things apart still, and I try to have the students see that, and hopefully, they can get motivated to take on projects just to see how things work."
He also commented on the fact that a lot of local auto shops are looking for new hires and that he gets asked constantly who his best students are so that the local shops can pick up new hires after graduation.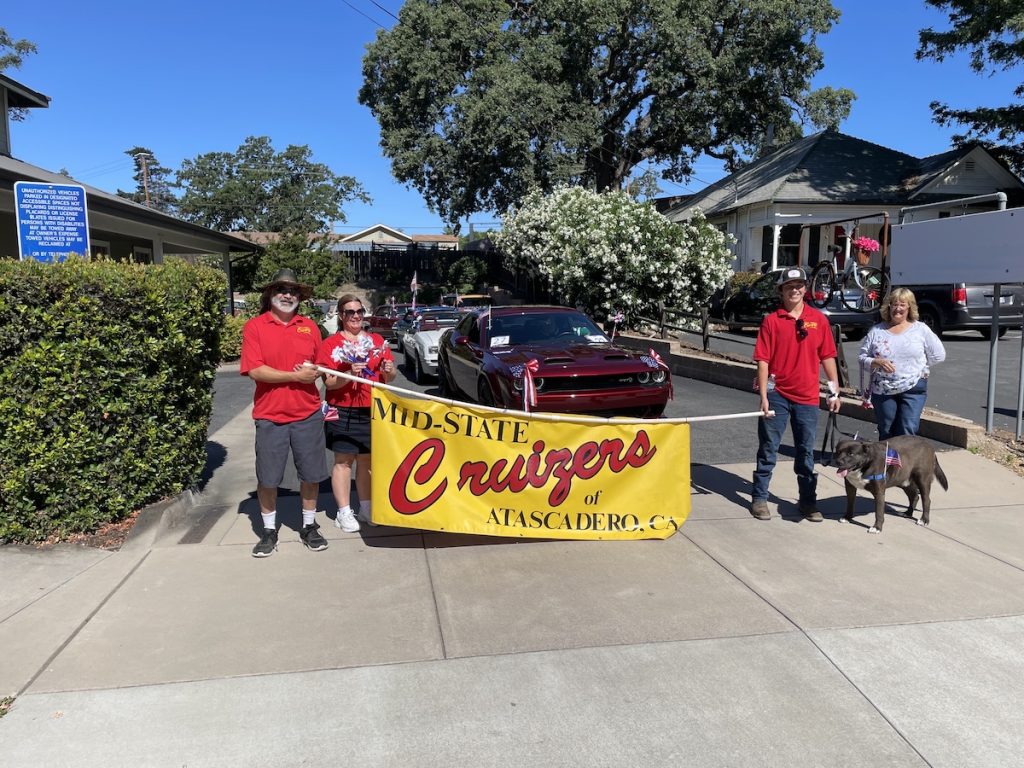 "Right now, the industry is definitely starving for good technicians," Tony added.
While some of the students who join in on Tony's classes are simply curious about how automotives work and if it's something they would like, other students have already gotten their feet wet. They are coming in with knowledge from working with their dads and uncles or having access to a shop at home. But since the classes start from ground zero, Tony stressed that students don't have to have any background working with cars to get something out of his very hands-on classes.
"They bring their own projects. They do their tires or brakes and oil changes. We have an alignment machine now, so they do their own alignments," Tony said. "This is for the advanced class, but we have other students in basic classes who have a car and need something done. Check engine lights on, they need to pass a smog, and we'll bring them in here, and we'll use it and do a little case study with it and make a class out of it."
The auto shop students also work on community members' cars, free of charge, as a learning experience under his guidance. Getting extra experience while in class.
On average, there are 140 to 160 students who attend Tony's classes annually. Some of his former students have gone on to do everything from going directly into the workforce in local auto shops to two of his prior students getting into the ACI Jet Program in San Luis Obispo for their aeronautics program and everything in between.
Later this month, Tony and his students will be involved with the Mid State Cruizers' 32nd Annual Lake Park Car Show.
"We volunteered last August and just helped out with the car club," he said. "That was a nice experience. I had about 12 to 15 students volunteer. And they did everything from guiding cars or traffic to cleaning and picking up trash. Working the whole event."
Tony added that he'd love for his students to get even more involved in this community that he loves so much. 
ATASCADERO NEWS MAGAZINE
Copies of Atascadero News Magazine are directly delivered to 11,500 readers in zip codes 93422, 93432, and 93453 and 1,500 dropped with support from advertisers and subscribers. Together, we are Making Communities Better Through Print.™
To subscribe or advertise, click here.