I recently received a nice note from Carrie Lovell, Public Relations and Media Chairman for Daughters of the American Revolution El Paso de Robles Chapter.
She indicated that the Chapter was announcing its Youth Good Citizen Awards winners for the 2020 school year.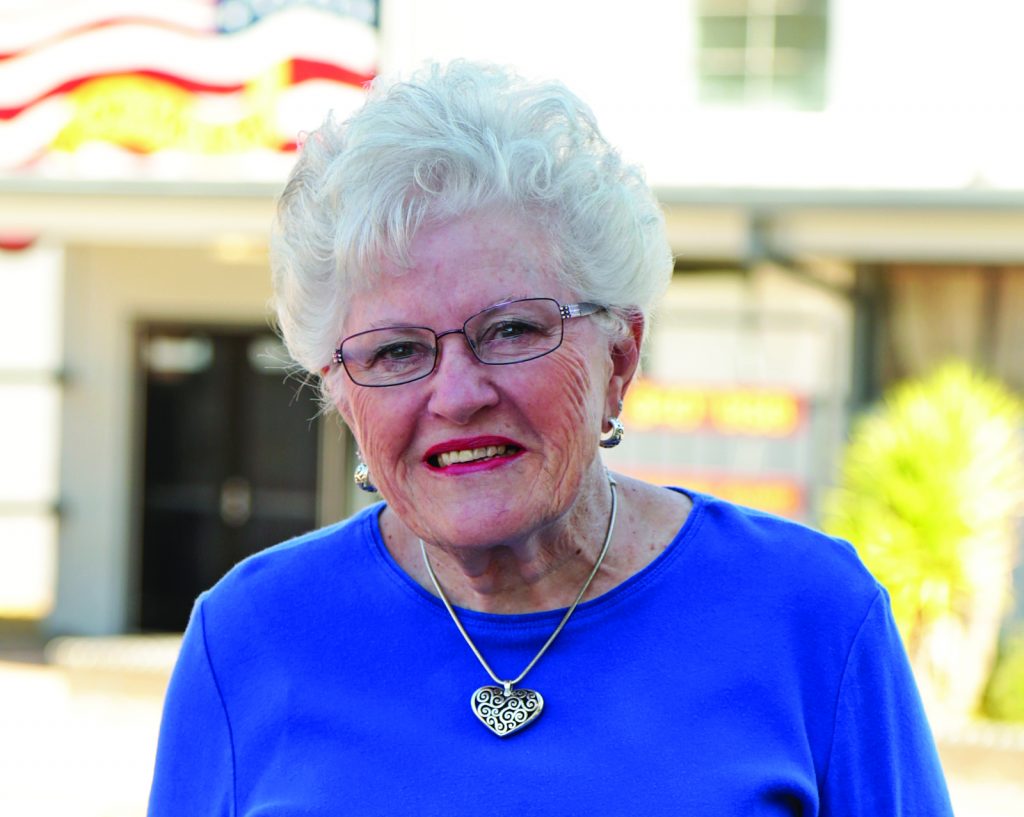 In February, the Chapter sent letters to all of the schools in North County with sixth, seventh, and eighth grades inviting them to enter the Youth Citizenship Contest. Schools were asked to respond by March 20 if they wanted to participate. Unfortunately, before they could respond, COVID-19 hit, and the schools were closed.
The American History/Youth Contest Committee Chairman, Betsy Beatty, worked with the schools, and seven responded and selected their winning students. Medals and certificates were given to the schools for presentation to the winners.
advertisement

El Paso de Robles Chapter proudly announces the student winners for the 2020 school year: Kai Stoltzfus, sixth grade Almond Acres Charter Academy, Ty Brown, sixth grade and Jolie Clack, eighth grade Cappy Culver Elementary School, Zoe Castro, sixth grade Paso Robles Independent School, Faye Patchett, sixth grade, Pleasant Valley School, Tristen Alan Sorensen, sixth grade, Templeton Hills Adventist School, and Savanah Blankenship, eighth grade, Templeton Home School.
Congratulations to all of the winners!
El Paso de Roles, NSDAR (National Society Daughters of the American Revolution) is an active chapter honoring its ancestors who fought for the nation's independence. Members are committed to volunteer service as a means to better their local communities.
Daughters of the American Revolution are among the largest patriotic women's organizations globally and have more than 185,000 members in approximately 3,000 chapters across the country and in several foreign countries. Members promote historic preservation, education, and patriotism via commemorative events, scholarships and educational initiatives, citizenship programs, service to veterans, meaningful community service, and more. For additional information about the organization and its relevant mission, visit dar.org.
The Atascadero Chamber and the Atascadero Kiwanis Club present "Summer Eats" — a drive-thru barbecue is offering chicken with a side of potato salad. The Wild Fields Brewhouse will offer Rootbeer floats, and Central Coast Distillery will have gazpacho for purchase.
The event is scheduled for Tuesday, Sept. 8, from 5-7 p.m. Tickets must be purchased in advance by going to AtascaderoChamber.org.
Meals will be delivered to your car by Central Coast Roller Derby skaters in the parking lot by the Chamber at 6907 El Camino Real, Ste A, Atascadero. You are asked to enter off of Lewis Avenue.
Medina Light Show Designs will be on hand to provide music while drivers drive through.
For more information, call the Chamber office at 805-466-2044.
Still, got zucchini? Try this quick and easy dish I threw together one-night last week. A friend gave me two beautiful zucchinis and yellow squash. I sliced them lengthwise and then cut them in about 3-inch pieces. I steamed them until they were fork-tender, but not over-cooked. I placed them in a shallow casserole dish and let them cool a bit. Then I spread each piece with some soft cheese (like Kraft Old English). Next, I added a dollop of sour cream to each piece and covered all of them with about a cup of prepared spaghetti sauce. I topped the dish with crushed cheese and garlic seasoned croutons. Lastly, I heated the casserole for about 20-25 minutes in a 400-degree oven. It was a delicious way to use the squash, and you can certainly substitute other cheese for the Old English, and substitute pasta sauce for spaghetti sauce.
Enjoy the holiday weekend. Stay safe and cool!
Cheers!