On Friday, June 23, the Atascadero Kiwanis and Mayors' 13th Annual Winemakers Dinner will kick off the Atascadero Lakeside Wine Festival weekend. According to the dinner event coordinator, Trudy Meyer, it's not too late to get your tickets for the dinner, being held at the Pavilion on the Lake from 5 to 10 p.m.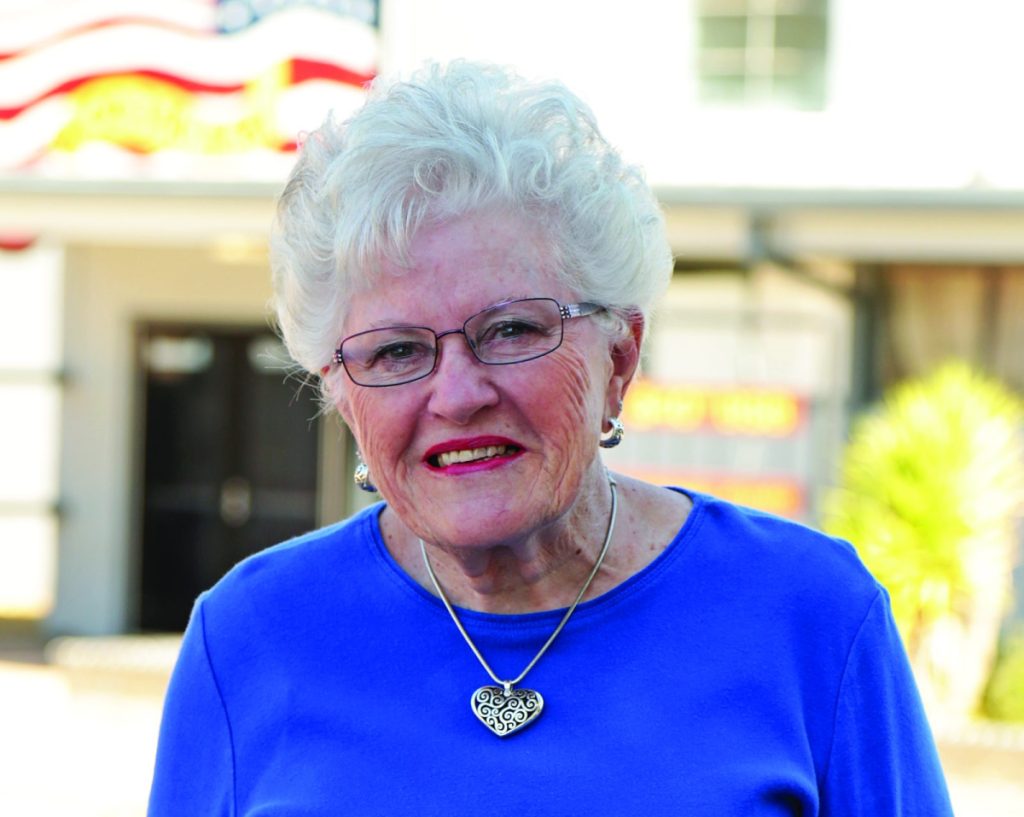 The evening will include wine tasting, and appetizers on the Pavilion deck, overlooking beautiful Atascadero Lake, now full to the brim after all that rain. Next, you will dine with a winemaker at your table, who will pair his or her wines with cuisine prepared by Chef Greg Peterson of Open Range in Santa Margarita.
To top off the event you will have an opportunity to bid on an incredible selection of live and silent auction items.
advertisement

The fundraiser ends a three year hiatus due to the COVID pandemic, and the Kiwanis are happy to be back in business putting on this special event.
This year the fundraiser will benefit ALF Food Pantry, previously known as Atascadero Loaves and Fishes. Former beneficiaries include ECHO, Joy Park Playground, Boys and Girls Club, and Lighthouse Mentor Program, along with scholarships to graduating seniors.
You won't want to miss this lovely evening, so get your tickets now before they're sold out. Go to kiwanis23.givesmart.com for tickets. For more information, contact Trudy at (310) 489-9443.
Also, remember to get your tickets for the Atascadero Lakeside Wine Festival on Saturday, June 24, from 4 to 8 p.m. Tickets are $90 now or $100 on the day of the event. This year's event promises to be exceptional, showcasing premier wines, brews, ciders and spirits from the Central Coast and beyond.
There will be live music, fine art and vendors with wine-related products, food trucks, and so much more.
Tickets can be purchased at the Atascadero Chamber office at 6907 El Camino Real, Suite A, or online at atascaderowinefest.com. For more information, call the Atascadero Chamber at (805) 466-2044
I always keep a variety of canned beans in my pantry and have found that they come in handy for soups, salads, and side dishes. I recently came across this recipe for kidney beans, bacon, onion, and carrots, braised in red wine. It would make a great partner with roasted chicken or pork. With a green salad and crusty bread you could make it a main dish.
Bacon and Red Wine-Braised Kidney Beans
Ingredients:
4 ounces bacon, chopped
2 medium carrots, peeled, halved lengthwise and thinly sliced
1 medium yellow onion, finely chopped
2 (15 1/2 ounce) cans red kidney beans, rinsed and drained
1 cup dry red wine
1 cup lightly packed fresh flat-leaf parsley, chopped
Kosher salt and ground black pepper
Directions:
In a large saucepan over medium-high, cook the bacon, stirring, until browned and crisp, 5 to 8 minutes. Using a slotted spoon, transfer to a plate; set aside. To the fat in the pot, add the carrots and onion. Cook over medium-high, stirring occasionally, until the vegetables are lightly browned, about 7 minutes. Add the beans, wine and 1 cup of water; bring to a simmer, scraping up any browned bits. Cook, uncovered and stirring occasionally, until just a little liquid remains and the beans begin to split, 10 to 15 minutes. Remove from heat and stir in the parsley and half the bacon, then taste and season with salt and pepper. Serve sprinkled with the remaining bacon. Serves 4
I often make a tuna salad in the traditional way with mayonnaise, celery and white onion, but then I add some diced pimiento, fresh chopped parsley and canned cannellini beans which have been rinsed and drained. The amount of beans you use depends on the size of the tuna salad. Serve on a bed of butter lettuce and you have a great summer meal.
Remember that you can always stretch a green salad by adding some beans. Just rinse and drain them before you add them. Try marinating the beans for awhile with the dressing you are using on the salad. Be creative. Cheers!