Over 70 wineries, breweries, and cideries poured at the event
ATASCADERO — Wine enthusiasts headed out to the Atascadero Lake Park on Saturday, June 24, from 4 to 8 p.m. to attend the 26th Annual Lakeside Wine Festival. The local wine festival boasted over 70 wineries, breweries, and cideries pouring for everyone who attended on the beautiful summer evening.
"We finally had this beautiful weather, and it was just so sweet. Matter of fact, even a baby flamingo was hatched that morning of the wine fest. That's just the unique, amazing aspect of this wine festival. It's local. How many other wine festivals do you get to go and be in a zoo for Roar-and-Pour," said the Lakeside Wine Fest's Volunteer Coordinator Dawn Smith. "It was a sweet summer evening, and people had such a nice time."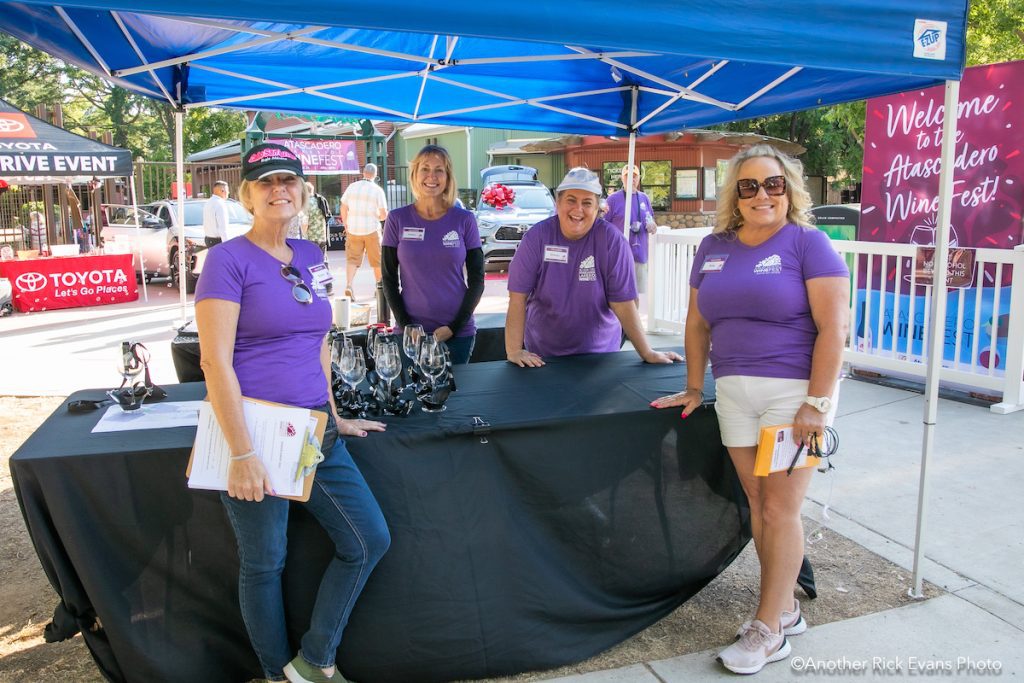 In addition to all the original fun of the festival, this year's fest introduced its wine lovers to "Roar-and-Pour," where you could sip your beverage of choice while exploring all the Charles Paddock Zoo has to offer.
advertisement

On top of the delightful animals held in the Charles Paddock Zoo, this year's fest had lots of new entertainment on offer. 3 Drink Minimum played in the park while Burning James played his set on the zoo's stage. DJ Manny and DJ Ramma also played sets, and Third Wheel Tours offered vintage sidecar rides around the lake.
"This company's just really a grassroots effort. Their goal is to share the Filipino hospitality with the Central Coast. It was a beautiful, clear, blue-sky day and just such a unique way to go around the lake," said Smith of Third Wheel Tours.
The Lakeside Wine Festival, which started back in 1995 under a different name, had one of Atascadero's favorite residents, Barbie Butz, on its founding committee. And the fest has only picked up speed since then.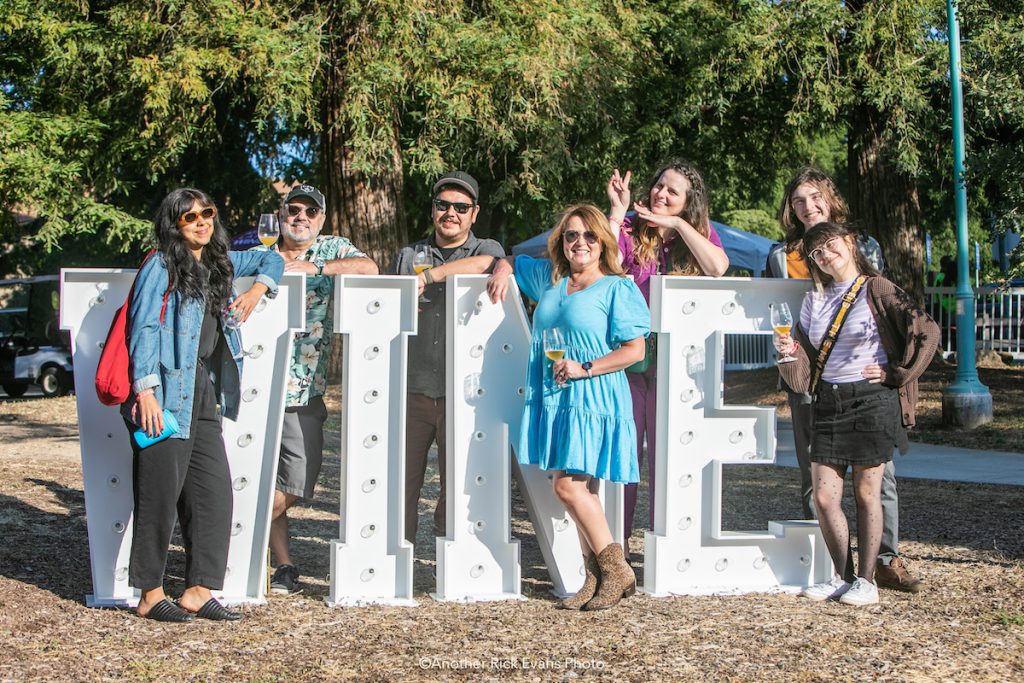 "Barbie Butz, who was on the original committee to found this festival was here again this year on the 26th year, and she was mentioning how thrilled she is with the growth," added Smith, who is also the Communications Director for the Atascadero Chamber of Commerce.
The wine festival is put on by the Atascadero Chamber of Commerce, alongside the festival's committee members, but would not be as successful as it is without the help of the many volunteers that donate their time and effort to make sure participants have as much fun as possible while attending.
"We had 108 amazingly hardworking volunteers that were so phenomenal. I think they upped the customer service for everyone involved, and I just could not be prouder of all these people. They were just amazing," Smith said. "We can't do it without them. We literally can't have this successful of an event without these people giving their time and talent."
As always, a portion of the proceeds from the Atascadero Lakeside Wine Festival will go directly to the Charles Paddock Zoo.
The Atascadero Lakeside Wine Festival will be back on June 22, 2024. To stay up to date on new information, go to atascaderolakesidewinefestival.com.
Feature Image: Atascadero Mayor Heather Moreno (right) is shown with Lakeside Wine Fest volunteers. Photo by Rick Evans.