Downtown Atascadero is thriving, post-lockdown
Whether you stayed indoors or ventured out during the recent government-mandated lockdowns in response to COVID-19, there is no doubt that much has changed in Atascadero over the recent months. Here is a rundown of a few things that have been happening in Atascadero that you may have missed. Spoiler alert: A-Town is thriving as Atascaderoans reclaim their lives in a post-lockdown summer that looks to be a long-awaited rebound for local businesses.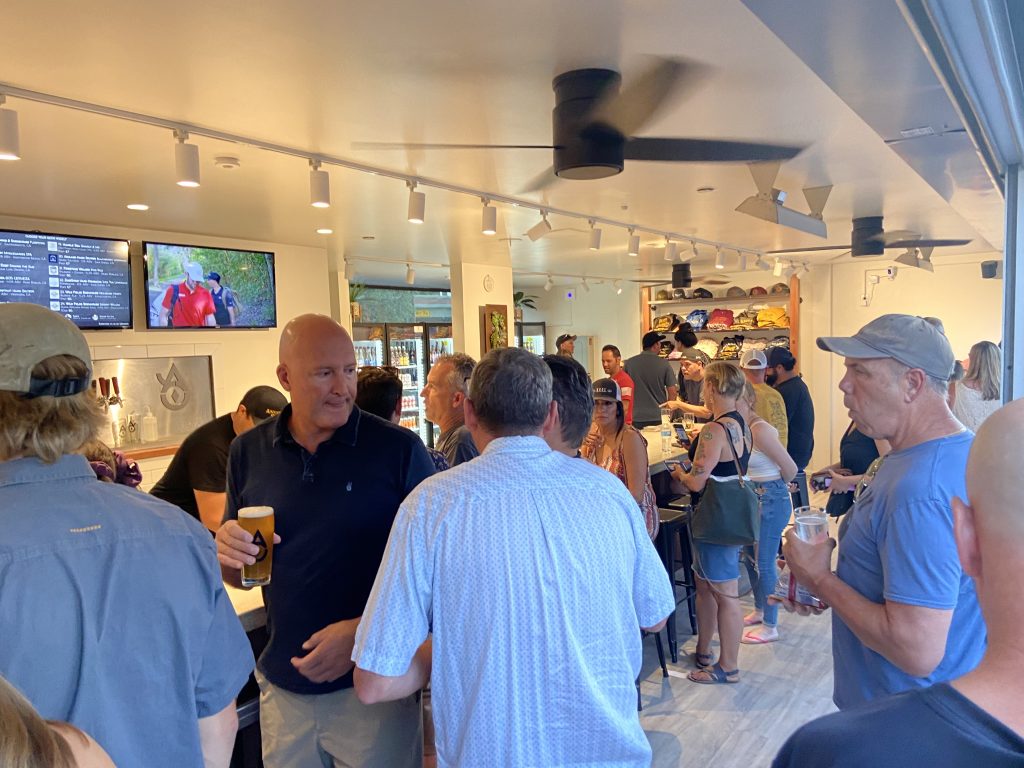 Judging by the crowds alone, the Atascadero business that seems to be making the biggest splash downtown is Ancient Owl Beer Garden and Bottle Shoppe. It's hard to miss on the weekends due to the large crowds and loud music courtesy of Traffic Records, who will be spinning at Ancient Owl every Friday night. They boast a wide variety of beer, hard seltzer, hard kombucha, and more. The beer garden is located on El Camino Real, between Traffic Way and Entrada Ave.
Bramble Pie Co. opened its doors in the middle of the lockdowns, and since then, they've been slinging pies, quiches, empanadas, and more every day from 10 a.m. to 7 p.m. Bramble Pie Co. is located on Entrada Ave in between Farron Elizabeth and Baby's Babble.
advertisement

There's a new Thai restaurant in town, and it's located in the old Thai-riffic building at the corner of El Camino Real and Curbaril. Go Go Thai is still in its soft opening phase and is due to open shortly.
The Poisoned Apple Cider and Craft Tavern opened up on El Camino Real, just north of Traffic Way. The tavern is open Wednesday through Monday and offers cider, beer, mead, wine, and kombucha.
There are a couple of new breweries in town as well. Colony Mash Brewing is on El Camino Real, on the North End of town between San Anselmo and Del Rio, and Wild Fields Brewhouse on Capistrano is near the Chamber of Commerce and the Galaxy Theatre.
There's also a new winery and tasting room on Traffic Way. MEA Winery recently opened on Traffic Way and is open Thursday through Sunday. Check meawine.com for hours. Appointments are preferred.
There have also been some notable upgrades to existing businesses. Dead Oak Brewing Co. on Entrada Ave. has installed a full kitchen and is now providing unique food pairings and recipes from "Pair With."
Colony Market and Deli has been working hard on a brand new pizza oven and plans to extend their business hours to 8 p.m. once the oven is finished. Patrons will be able to pop in for some wood-fired pizza or mobile order from Ancient Owl Beer Garden and have their pizzas delivered.
Aside from food and drink, A-town shoppers can now find gifts for the soul, intuitive readings, and community workshops at Oracle on Palma Ave. as well as a refreshing array of stylish eyewear at Specs by Kyla on Traffic Way.
Last Friday, the Downtown Atascadero Pub Crawl returned after having to cancel last year's event. The event's focus is on supporting local breweries, wineries, and bars in Atascadero. The event was a huge success and introduced many locals and travelers alike to all the new exciting businesses in town.